Director of 'Gurren Lagann' and 'Kira Rakiru' · Yoshiyuki Ishiyoshi · Screenplay · Original Theater Anime by Kazuki Nakajima 'Promer' In 2019 release decision 'World Great Flame'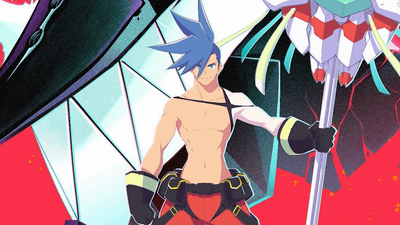 A director who invented " Tengen Toppa Gurren Lagann " and " Kira Rakiru " · Completely original work by Yoshiyuki Ishiyoshi and Screenplay · Kazuki Nakajima, the first original feature film animation " Promer " will be released in theaters in 2019 It was announced that the 1st PV PV and the Tizar Visual were released.

'Promer' Official Site
https://promare-movie.com/

The first PV released is like this.

"Promer" PV 1st - YouTube


Tizaru visual is drawn by a character like a protagonist with a sort of clothes in the center, with a catch phrase "on the world big fire" attached. It seems that hero is actively working as a firefighter as it was drawn in PV as he hurriedly dispatched.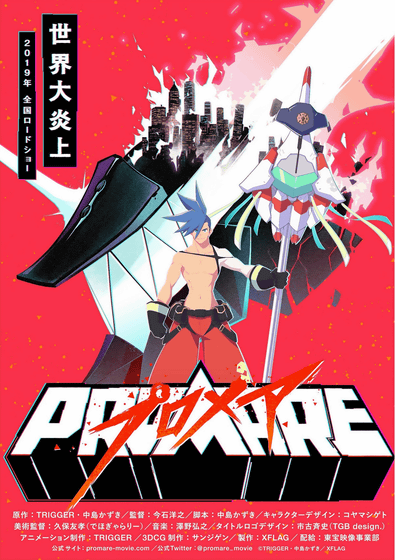 "Promer" was announced in the "Anime Expo" in the summer of 2017, and the project launch was announced, attracting attention from world animation fans.

Directed by Hiroyuki Imaishi now "Tengen Toppa Gurren Lagann", "Panty & Stocking with Garter Belt", "Kill Rakiru" "Space Patrol Lulu child". Screenplay is Kanaki Nakajima who is a playwright of "Theater Company ☆ New Line" and has worked on "Oedo Rocket", "Tengen Toppa Gurren Lagann", "Kira Rakiru" and "Ninja Batman". Character design was responsible for the design of Alexis in the "Big Hero 6" concept design and the 2018 fall of broadcasting "SSSS.GRIDMAN" Shigeto Koyama . Music is "Advance Giant" Hiroyuki Sawano of "Mobile Suit Gundam UC". Art director Tomotaka Kubo (Mary Higorary ) of "Flower of Mary and Witch". Title logo design is Maki Ichiko ( TGB design. ) Handling the package of "Evangelion New Theater Version" series. "Arpeggio of Aoki steel - Ars Nova -" "Bubuki-blanking", "ID-0," the 3DCG of Sanzigen in charge.

In collaboration with information disclosure, colored paper by key staff is also released. This is now coined by Ishiro Ishihon.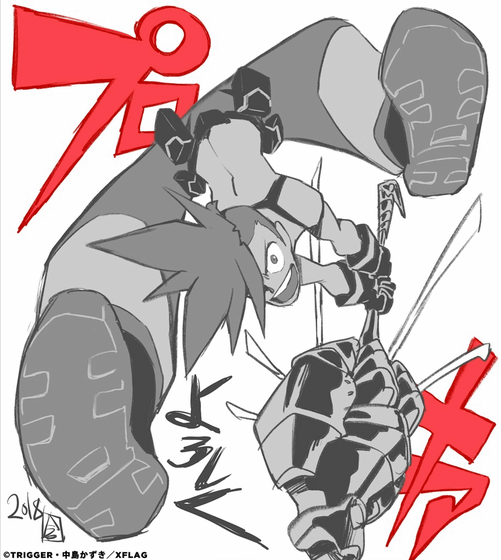 Screenplay - Kazuki Nakajima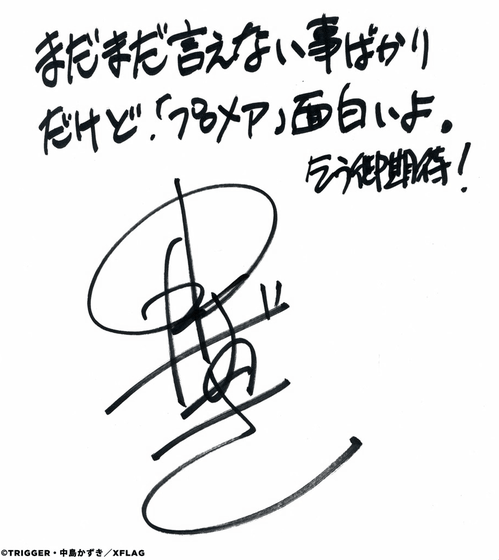 Character design · Koyamashigeto



Music · Hiroyuki Sawano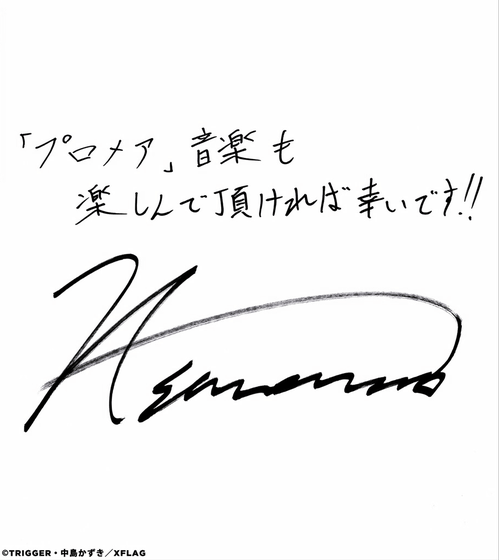 TRIGGER that "I want to be a trigger to launch it if it is a bullet" is going to be producing another intense work again.

◆ "Promer" Work information - Original: TRIGGER · Nakajima Kazuki Director: Hiroyuki Ishiwara Screenplay: Nakajima Kazuki Character Design: Koyama Satoru Director of Art: Tomotaka Kubo (Nihon Gorari)
Music: Hiroyuki Sawano Title Logo Design: Masashi Ichiko (TGB design.)
Animation Production: TRIGGER
3DCG Production: Sanzgen Production: XFLAG
Distribution: Toho Imaging Division
© TRIGGER · Kazuki Nakajima / XFLAG