An AR app that turns juice into a window that leads to another world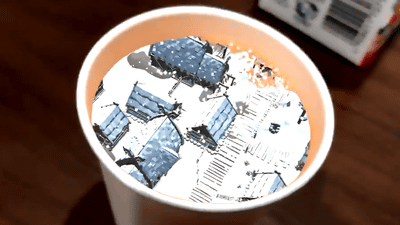 There is a demonstration movie of a mysterious AR application that turns a juice into a window that lets you look into another world, such as 'It was a snowy country when you look at the glass in which the juice was poured.' When you look at the silver world drawn in the juice, you feel like you can dive into it.

You can check the movie where the silver world appears in the cup below.


From the juice that the other world melted into, I made an AR expression that looks into the other world. A little magical feeling.

#AR #unity #ARKit #shader pic.twitter.com/VHFhbeP6fI — Kiyo (@kiyossy 0715) June 9, 2019


What appeared at the beginning of the movie is plain vegetable juice and a paper cup, which has nothing wrong with it.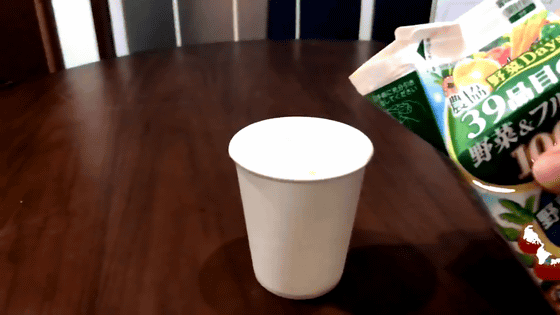 The juice poured into the paper cup looks like a silver foil like aluminum foil.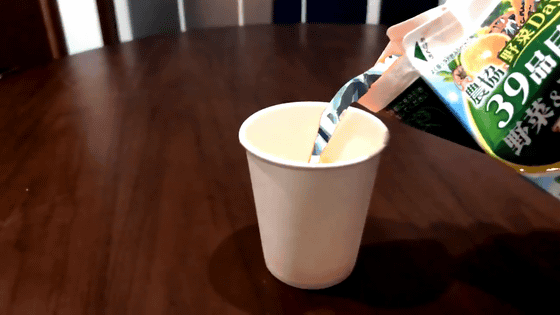 Looking into a cup filled with mysterious juice ...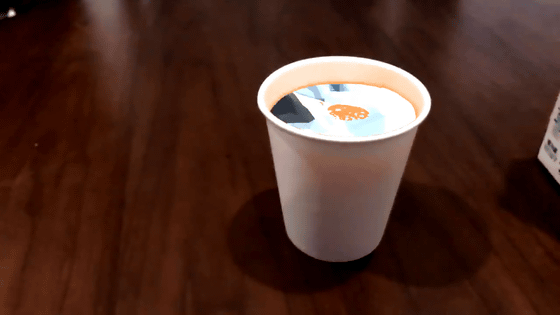 I can see the snow-covered village.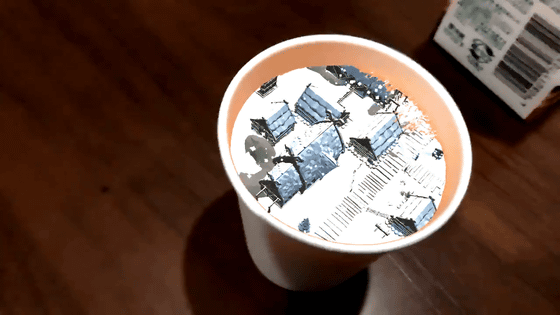 Changing the viewing angle of the cup changes the world projected on the juice. Mountain skin with snow makeup ...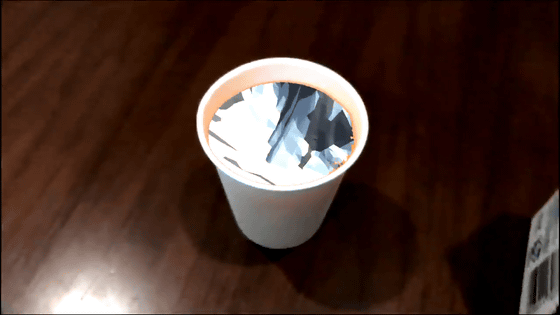 You can see the snow on the trees outside the city.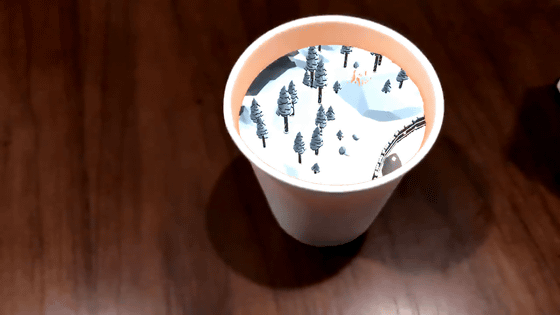 It also depicts how snow falls in the world reflected in the surface of the juice. When you look at the movie, you feel as if you are looking down from the top of a cloud on a snowy village.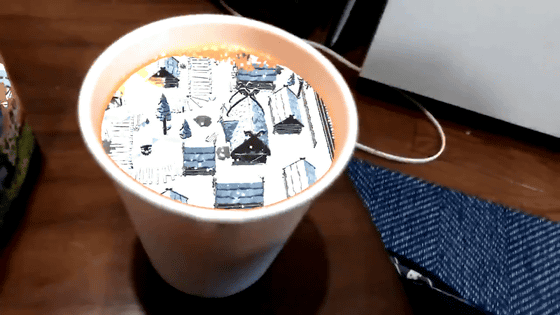 Kiyo
, the creator of this AR app, is a member of the manufacturing unit
KATAKOTO (Katakoto)
. AR app 'Spellmaster' which summons objects in the magic square is also a work of KATAKOTO.
An app called 'Spellmaster' that summons an object written in English in a magician-GIGAZINE