85,000 cubic meters of radioactive waste is contained in a huge domed structure built on an island above the Pacific Ocean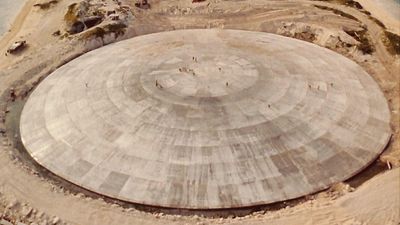 The
island
of
Lunit
on the Pacific Ocean has a domed structure that looks like a tomb. It is said that 85,000 cubic meters of
plutonium 239
is stored in it, not old ashes.
Under the dome: Fears Pacific nuclear 'coffin' is leaking | AFP.com
https://www.afp.com/en/news/826/under-dome-fears-pacific-nuclear-coffin-leaking-doc-1gu5zh1
A poison in our island-ABC News (Australian Broadcasting Corporation)
https://www.abc.net.au/news/2017-11-27/the-dome-runit-island-nuclear-test-leaking-due-to-climate-change/9161442
Bikini Atoll
and
Anywe Tok Atoll
are
atolls
located on the Pacific Ocean, southeast of Japan. Today it belongs to the
Marshall Islands Republic,
but from 1947 to 1982 after the end of World War II, it was the
trust territory
of the United States.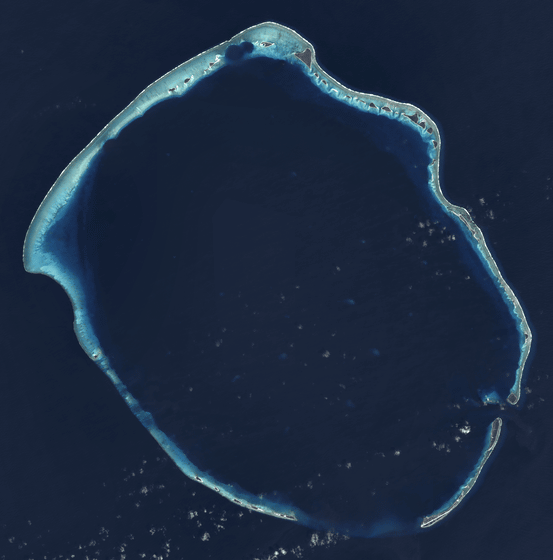 During the Cold War after World War II, the US forces forcibly relocated the residents of the Marshall Islands
and conducted
a total of 67
nuclear tests
. During the series of nuclear tests, the crew of
the 5th Fukuryu Maru
, who was conducting tuna fishing outside the danger zone set by the United States, will be bombed. Aichi
Kuboyama,
who served as the radio chief of the ship, died half a year after the bombing.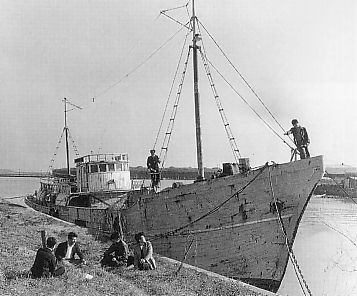 Of the 40 islands located on the Enowetok Atoll of the Marshall Islands, which was the center of the nuclear test, 4 islands have disappeared by the experiment. And now, there is a huge dome-shaped structure left on the island Enuittok Atoll Luunit.

In the dome, about 85,000 square meters of
plutonium 239,
which is also described as 'one of the most toxic substances on earth' due to the height of
specific activity
used as a nuclear warhead, etc. You The upper part of the dome is concrete with a thickness of 45 cm, but the soil is permeable and seawater flows in and out as the sea level rises.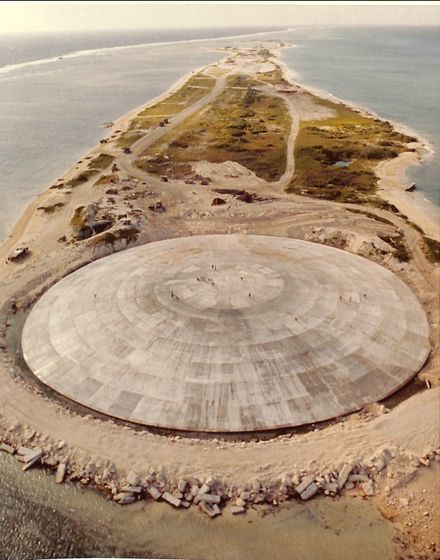 In 2013, the United States Department of Energy reported that radioactive materials had leaked from the dome, and the export of copra , fish, etc. from Enowetok Atoll was prohibited. Local people are calling the dome 'Tomb'.

'I hope that this dome will not be our home,' said Jack Adding, Minister of Justice, Immigration and Labor in the Marshall Islands. The half-life of plutonium 239 is 24,100.


in Note, Posted by log1k_iy