I tried to confirm the degree of coolness of 'Black Thunder Pretty Style Black Bear' that reproduced shaved ice 'White Bear' with Black Thunder.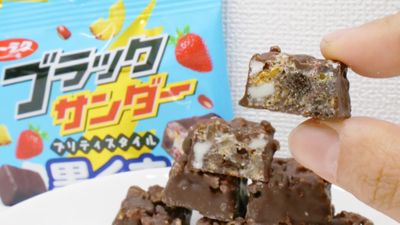 Are sold beginning in the country of FamilyMart from the ices of popular flavor multiplied by the condensed milk and fruit 'Polar Bear' has appeared in the 'Black Thunder', 'Black Thunder Pretty style black bear' is May 21, 2019 to shaved ice You I tried to make sure that I could actually eat it and try to confirm the degree of reproducibility, because it mixes the flakes with a crispy, shaky-shy feel into the condensed milk-flavored chocolate and fruit materials to reproduce the white-flavored shaved ice.

Black Thunder Pretty Style Black Bear New Release Announcement | Black Thunder Fan Site

https://blackthunder.jp/news/3064/
Black Thunder Pretty Style Black Bear-Product Lineup-Product Info.
https://www.yurakuseika.co.jp/lineup/product_50.html
'Black Thunder Pretty Style Black Bear' is included in the easy-to-carry pocket pack that is characteristic of the 'Black Thunder Pretty Style' series.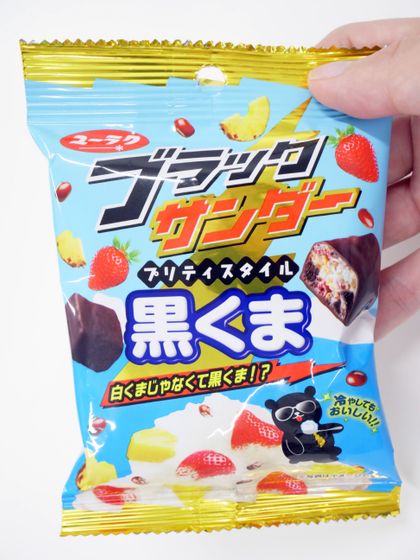 In the package, a bear sitting on a shaved ice 'white bear' tells us that it is delicious to eat cold.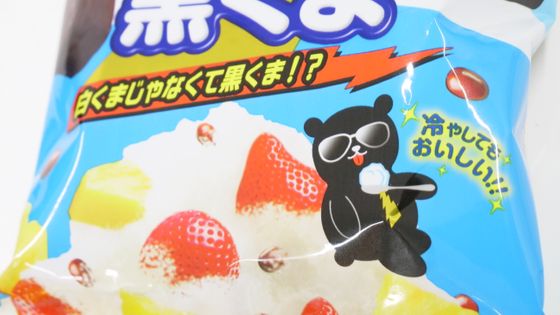 Looking at the raw materials, there are fruit ingredients such as "Nature-tipped chocolate chips" for reproducing white flavor, "Corn flakes" that give a crisp sense of scraped ice, "Dried pineapple", "Dried strawberry products". I understand. In addition, '
Erythritol
' which feels cold by the
endothermic reaction when
it melts on the tongue is used for 'Azuki pill'.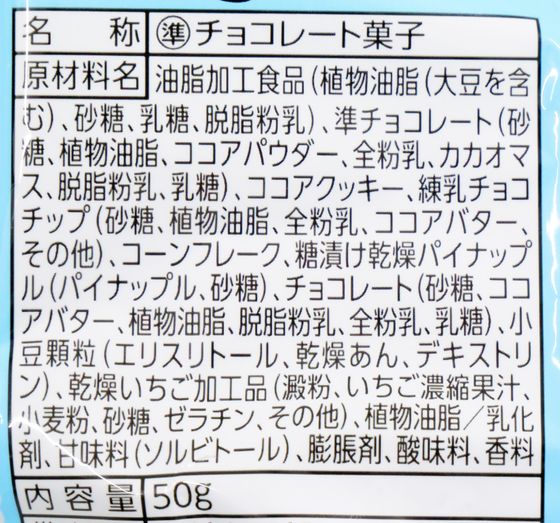 Calories are 257 kcal per 50g of bags.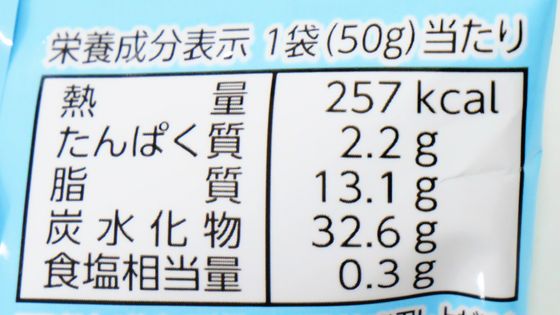 This is the place I tried out in the bag. There are nine bite-sized black sanders in one bag.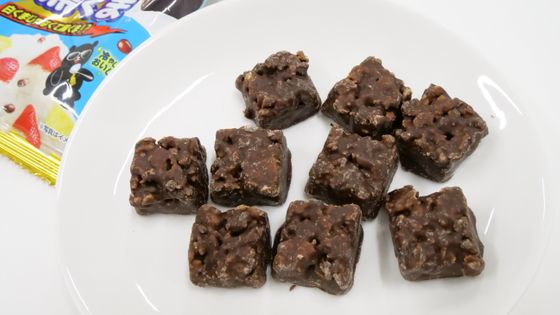 I cut it in half and I can see corn flakes, white condensed milk chocolate chips, and red dried strawberries in black chocolate. In addition, it is a little confusing because it is transparent, but if you look closely, you could also find a transparent dried pineapple in the red frame.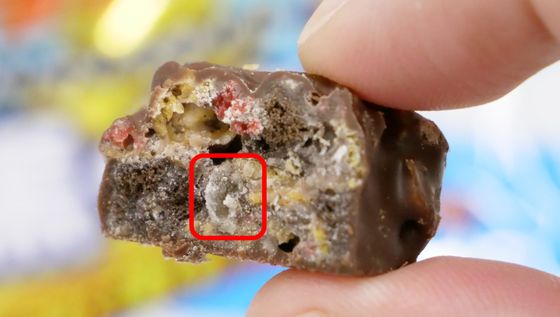 When eaten, the texture of the corn flakes and the taste of the fruit are rather like a fruit granola. The sweetness of both the outer dark chocolate and the inside of the condensed milk chocolate was modest, so I was able to feel the sweet and sour taste of strawberries and pineapple. However, it is an honest impression that erythritol's effect of having a cooling sensation when eaten is as weak as it may be.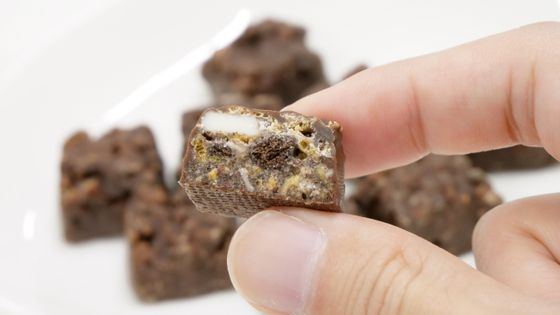 So, I will try to actually cool it in the refrigerator for about 30 minutes.



When you eat it after cooling, your tongue becomes 'sud' and you feel as if you are eating shaved ice with the cold and hard chocolate and corn flakes. You can taste the sweet and sour taste of the fruit and the richness of the condensed milk chocolate even if you eat it as it is without cooling, but when it gets cold, the degree of reproduction of 'whitening of shaved ice' is significantly improved, so it is recommended to eat cold in the refrigerator is.



'Black Thunder Pretty Style Black Bear' has been sold at FamilyMart nationwide from May 21, 2019 and the price is 140 yen including tax.