The White House Launches 'A Tool to Report Tampering with Social Media to President Trump'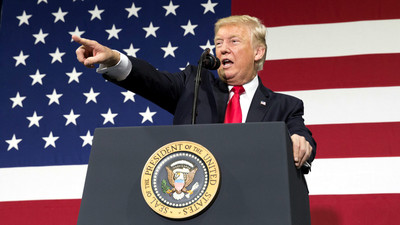 by WhiteHouse

The site ' Tech Bias Story Sharing Tool ' that reports to the President Trump when White House in the United States is believed to have been pressed down by BAN and freeze on social media platforms such as Facebook and Twitter on May 15, 2019 Has been published.

Tech Bias Story Sharing Tool
https://whitehouse.typeform.com/to/Jti9QH

White House launches tool to report censorship on Facebook, YouTube, Instagram, and Twitter-The Verge
https://www.theverge.com/2019/5/15/18626785/white-house-trump-censorsip-tool-twitter-instagram-facebook-conservative-bias-social-media

Users who felt depressed by Facebook, Twitter, Instagram, YouTube, etc., received screenshots, links to the relevant content, and forced actions taken from the Tech Bias Story Sharing Tool created by Typeform of the questionnaire creation service. You can send a description about The top page says, 'Too many Americans have their accounts frozen or reported as fraud because of unclear violations of their user policies.' 'Anyone in your opinion, political If you suspect that your account has been frozen due to prejudice, share your story with President Trump.




A Twitter spokeswoman said, "We apply Twitter rules fairly to all users, regardless of their background or political affiliation, against the Tech Bias Story Sharing Tool. We're constantly working on improvements and our efforts keep Twitter transparent. ' Also, The Verge has asked Facebook, Google and YouTube for comments, but no answer has been obtained.

Behind the release of the Tech Bias Story Sharing Tool, social media such as Twitter, Facebook, etc. from conservative Trump supporters and extreme-rights critics selectively censor only conservatives, There is a claim that 'I'm doing press repression such as freeze disposal'.

In April 2018, when video bloggers Lynette Hardaway and Rochelle Richardson, who had long expressed support for President Trump, were summoned to the House Judiciary Committee, 'Facebook views our conservative opinion Censored and unfairly isolated, 'repeatedly asserted. Since then, the Republican Party has been censoring information by social media in some committees such as the House Energy and Commercial Committee and the Senate Judicial Committee, based on the assertion that 'conservatives are under pressure on social media.' Held a hearing on

Also, as Trump's eldest son, Donald Trump Jr., announced that Facebook would freeze the conspiracyist Alex Jones with other extreme right critics and activists, 'Conservatives on Facebook And everyone else should be afraid to shut down other major monopolists in a deliberate and calculated way. ' Mr. Jones received a permanent freeze from Twitter in August 2018, and President Trump's supporters argued that 'Social media freezes the conservative account is a speech suppression.' Yes.

Permanently Freezes Account for Activists That Twitter Conspiracy Conspiracy-GIGAZINE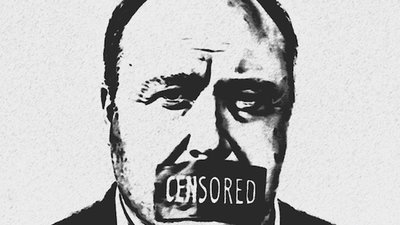 In April 2019, President Trump met Twitter's founder and CEO Jack Dorsey. According to a Twitter official, despite the purpose of the conference to "discusse the soundness of Twitter, such as the spread of opioids on Twitter," President Trump spends most of the time in half an hour , and complained to the fact that reduced its own followers has been reported .

Meeting This Afternoon Great At The AttoWhiteHouse With AttoJack From AttoTwitter . Lots Of Subjects Discussed Regarding Their Platform, And The World Of Social Media In General. Look Forward To Keeping An Open Dialogue! Pic.Twitter.Com/QnZi579eFb

— Donald J. Trump (@realDonaldTrump) April 23, 2019