I tried to eat Tsukiji Gindako 'Saikaru cool breeze tororo' with exquisite combination of sticky tororo and specially made soy sauce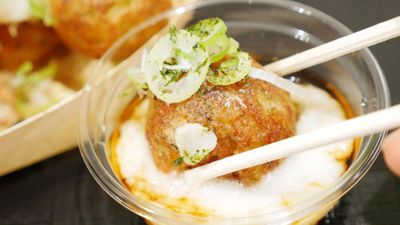 From
Tsukiji
Ginkoko in Takoyaki Chain, the first of the luxury green onion series, "Shokaru Ryokaze
Tororo
" has appeared for a limited time from April 26, 2019 (Friday). The combination of the specially made soy sauce with the oyster sauce using domestic yam sauce and the persimmon juice is perfect for this season getting hotter towards summer, so let's actually eat what it tastes like The
The new work 'Suzukaze Tororo' released!
(PDF file) https://www.gindaco.com/img/news/512/news.pdf
Tsukaji Gin dako
https://www.gindaco.com/menu/027
Arrive at Tsukiji Gin dako.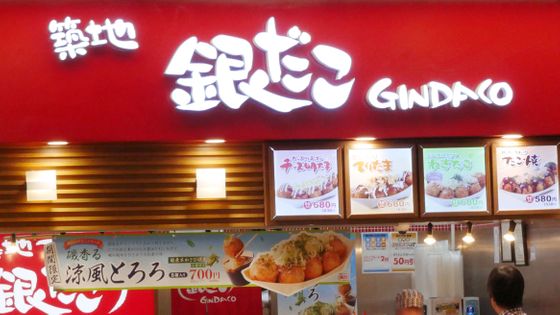 When I ordered "Saikaru Ryokaze Tororo", it was served in about 1 minute, with toppings such as green onions and celery topped with takoyaki in front of my eyes. The price is 700 yen (tax included) in one bowl and eight pieces, and 600 yen (tax included) in six pieces.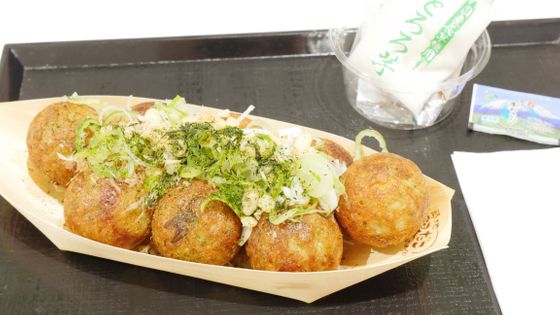 On top of Takoyaki, green onions, Aonori, tempura and dried bonito are sprinkled plenty.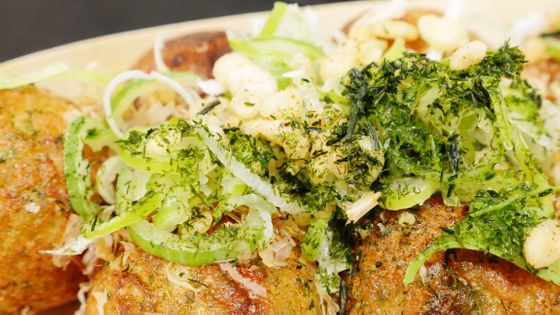 Apart from Takoyaki, it came with a clear plastic cup, a bag of taro, a bag of 'special soy sauce drip' and a bag of wasabi.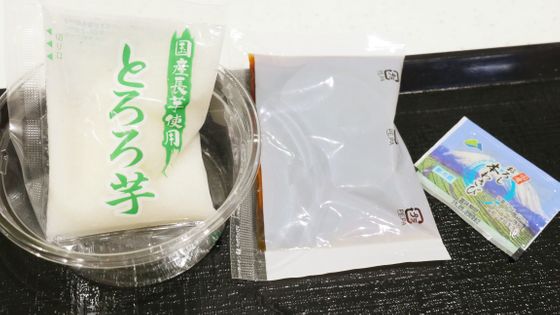 We pour specially made soy sauce into the cup immediately. The specially made soy sauce is made from the super-rich soy sauce of the highest quality with richness and depth which is made by the chasing method (overlapping charge) using three kinds of persimmons, and that domestically produced persimmon flour is mixed .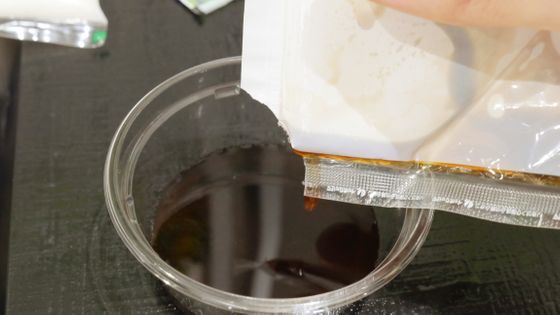 To this specially made soy sauce, add taro made with domestic yam. This is the completion of the sweet and sour soup.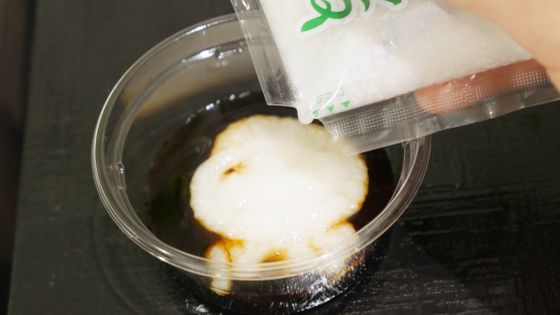 Takoyaki is served with torpedo with topping and eaten.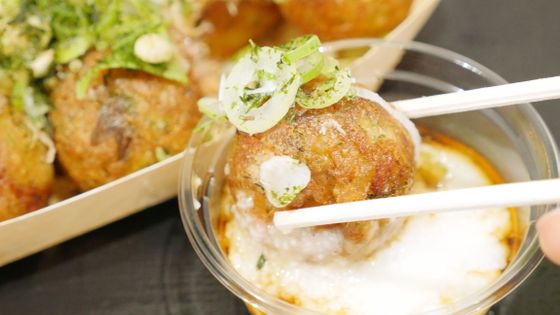 The crisp flavor of the sauce and the sticky texture make it a slight sense of coolness. The combination of tororoba and toppings such as green onion and bonito section reminds us of some noodles and buckwheat that we eat in summer, but the flavor and ingredients of Aonori reminded us that this is Takoyaki.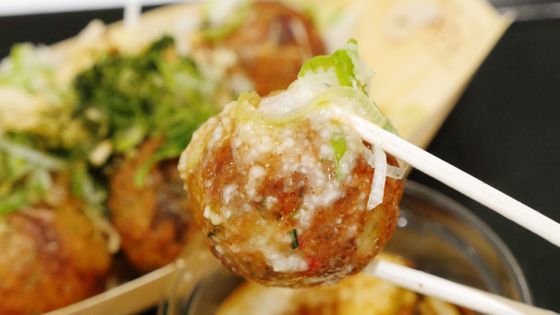 In addition, it is possible to change the taste by using the supplied wasabi.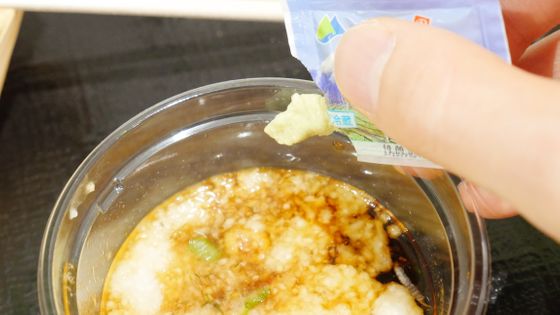 If you do not want to melt the horseradish in the Torororo, put it directly on the Takoyaki and it's OK. The hotness that came with the torn nose was a good accent.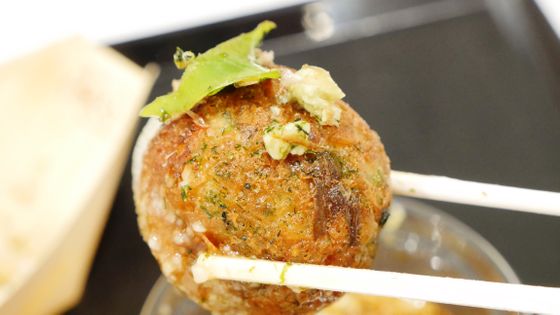 Ayaka Suzuru Ryokaze Tororo has been provided at Tsukiji Gindanko from around April 26, 2019, excluding some stores.