Ogata Tottori etc. Containing Confucius, Great Ika, Shrimp etc etc and 3 new items Tasting Review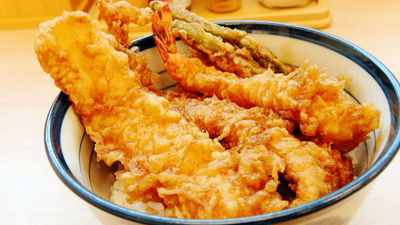 From last July 10 (Thursday) on and after last year "Oedo bowl of riceWe released the. On the same day "Tororimobi soba"Dessert menu unusual in Tonen"Sweet sherbet citrus flavorSince it was on sale, I went to a shop and ate it.

Do not succumb to the heat! Summer Limited Menu 4 Item New Release Activities Single Friendly Confucius "Oedo Tenkori" Coolest Night "Tororama Ten Soba", "Sweet Sherbet Yuzu Flavor"
(PDF file)http://www.royal-holdings.co.jp/ir/backnumber/pdf/news/2014/news_20140703.pdf

Arrived at Tenya.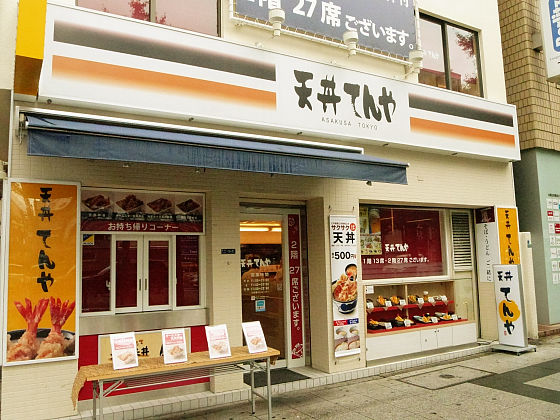 When entering the store, it also appeals new items on the wall inside the shop.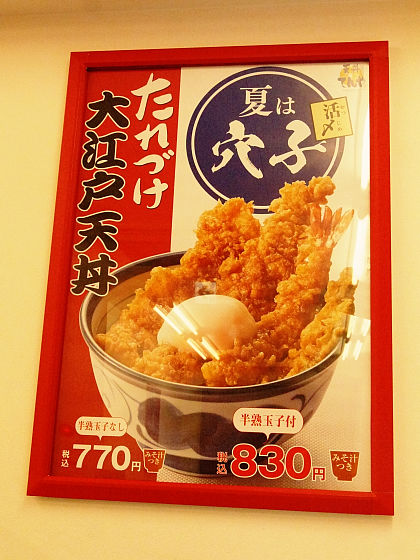 Also in the seat "Oedo Tankan" ... ...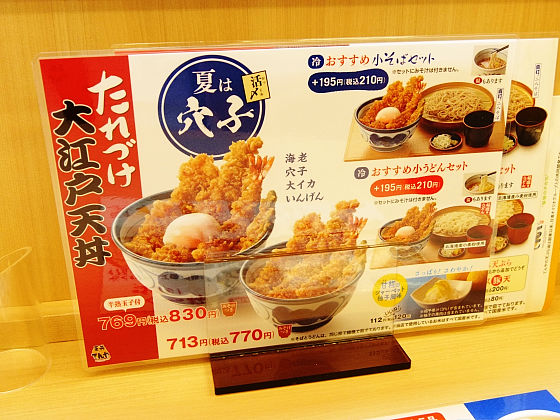 "Tororo Ten Soba" menu was set up. I will place an order immediately.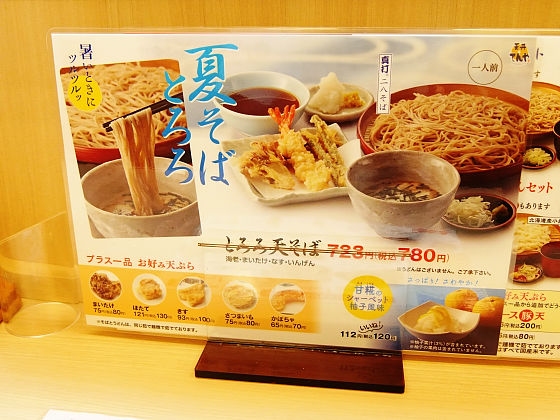 Wait for about 10 minutes Oedo bowl of rice (with a half-baked egg) · Tororima soba arrives.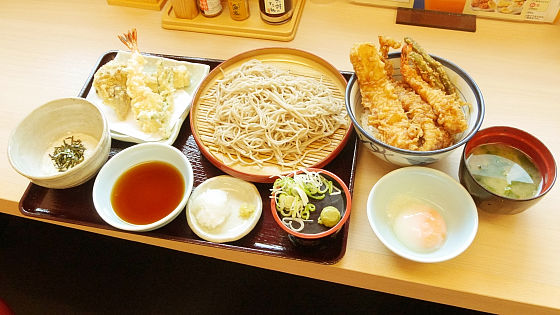 Oedo bowl of rice (770 yen including tax) tried topping with it being recommended to put a half-round egg (60 yen including tax).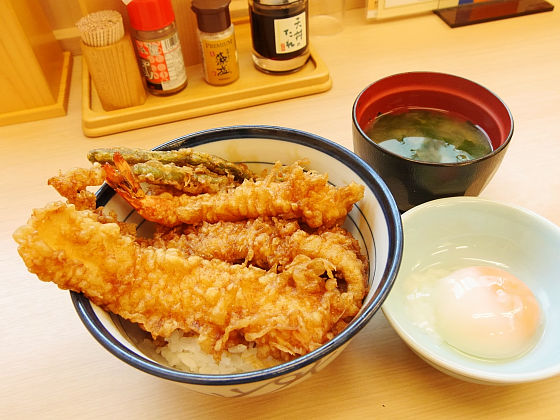 There are large squids, Confucius, prawns and green beans that are deep-fried after living, and there is a presence that protrudes from the bowl.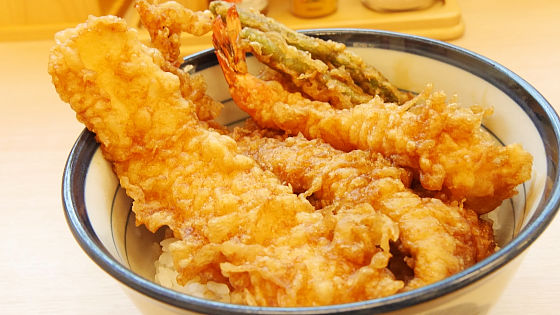 Confucius is longer than the diameter of the bowl.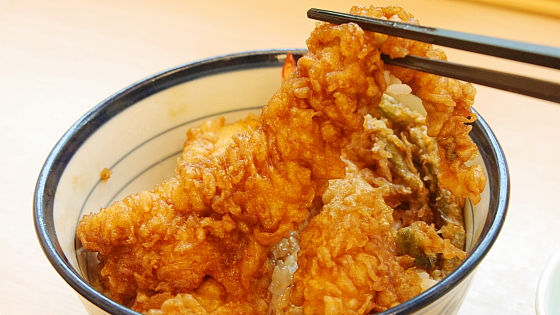 Confucius is good compatibility with sauce of a bowl of rice bowl, and the part of skin with grease is particularly good. Because one was big, there was quite a sense of volume.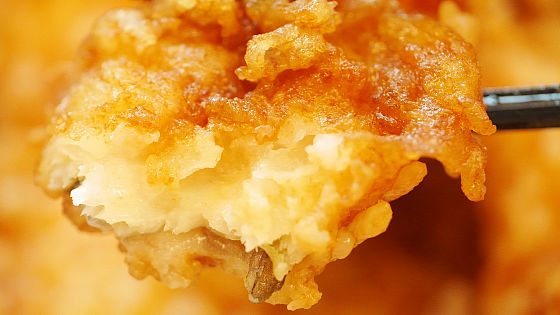 As for shrimp, the texture made as prepuri is still the same.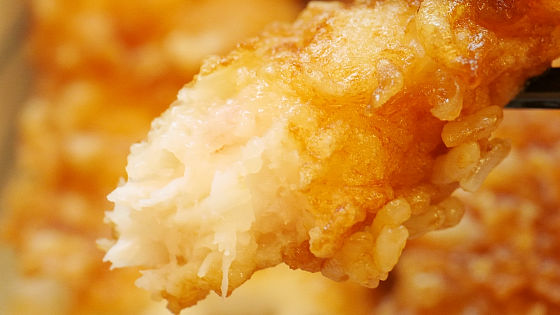 When eating to some extent, introduce semi - eggs egg.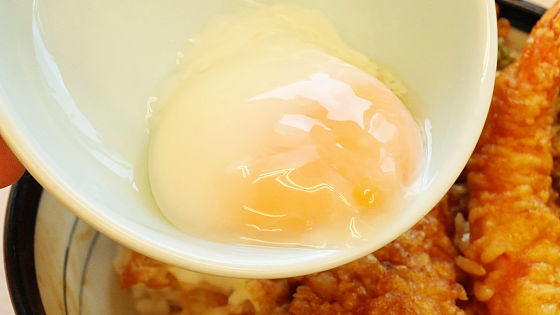 I will crush the mature egg on top of tempura.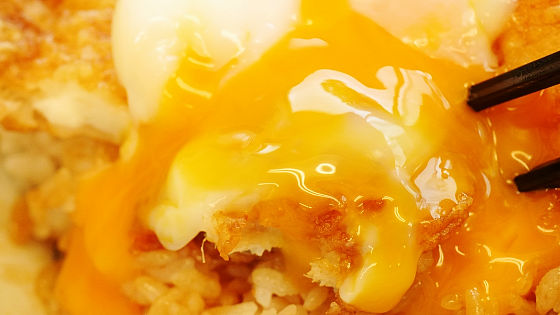 Tempura adds the egg of egg and changes to a different flavor. Since the taste of egg is strong, it may be good to sprinkle a desk top a little. It seemed that compatibility was particularly good with Confucius.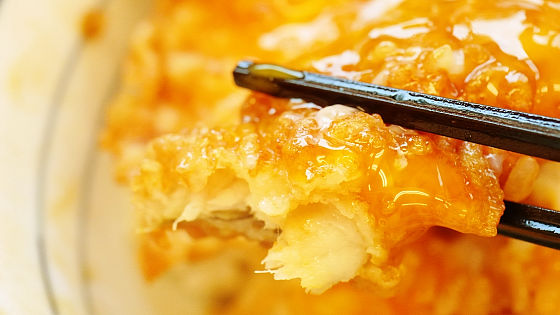 Tororama heaven soba (780 yen including tax) is heaven soba noodles using lacquer wrapped juice, mainly tempura of summer vegetables such as mushrooms, maikuke, prawns and green beans.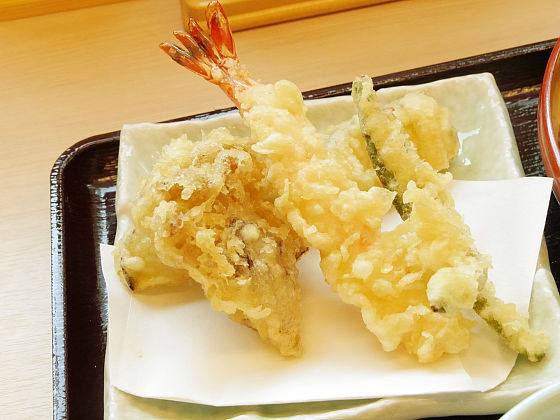 Soba used twenty-eight buckwheat.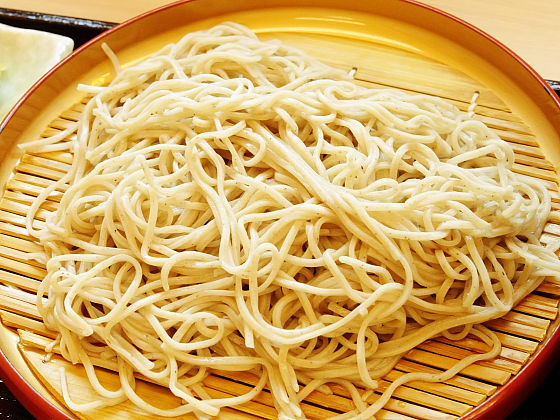 You can see black grains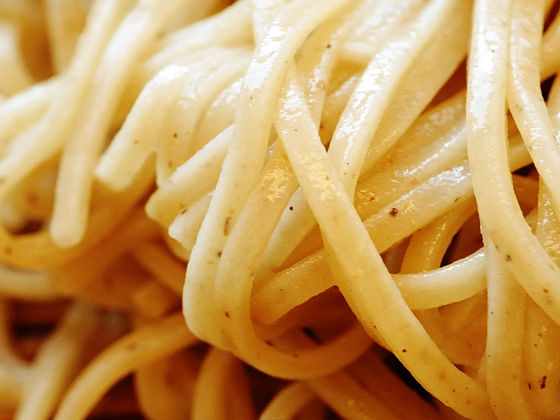 The chopped sticks were on the gruel.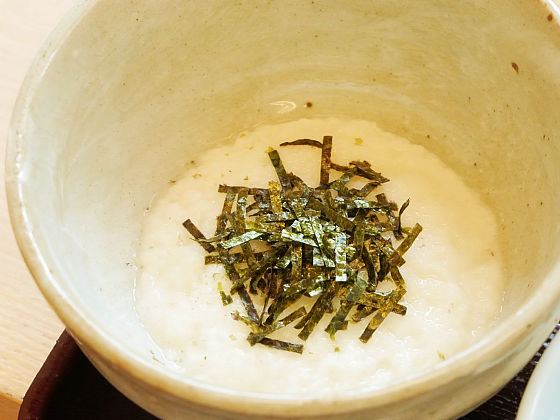 First of all I try to eat it with soy sauce.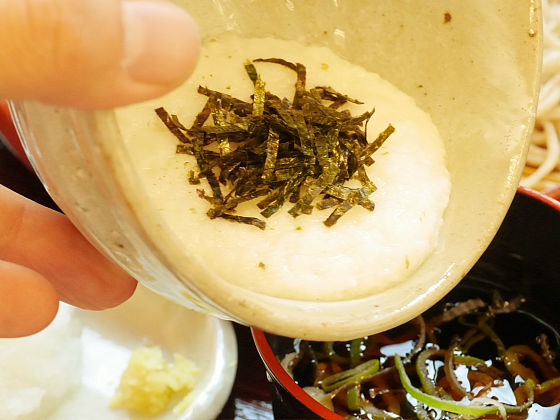 When buckwheat noodles are put on the juice, the taste of roasted and roasty is well entwined well and good. It is a little troublesome to grab the toro at the house when you grab it down, but it is good place to eat without having to worry about such things if it is a shop.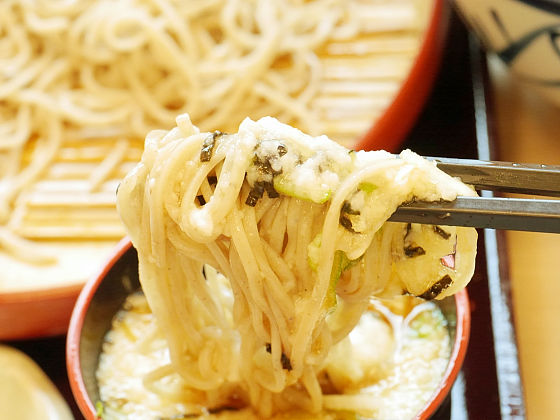 The egg is absorbing oil well and it is also good compatibility with the mushrooms of mushrooms.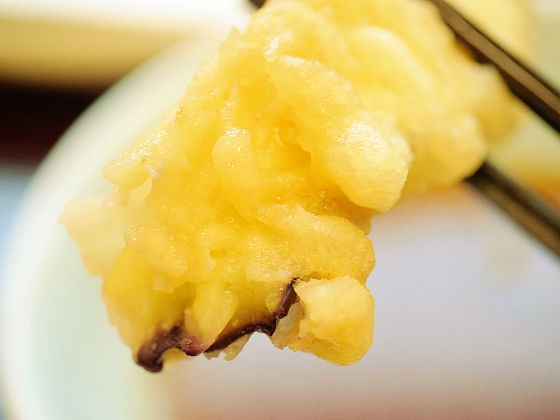 Maikage has strong umami, and the texture of crispy clothes is unique in tempura.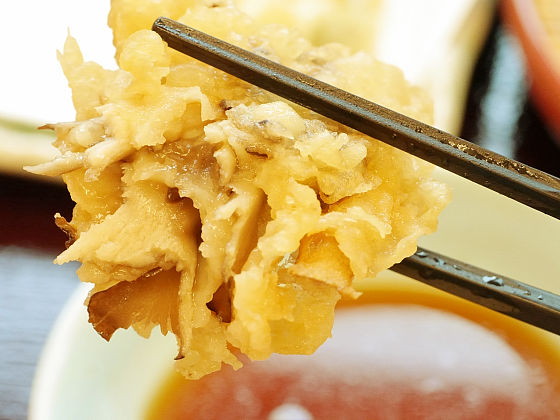 Shrimp is a classic crispy texture made with prepuri. You can eat chewy ginger easily with Tonsuyu with grated radish.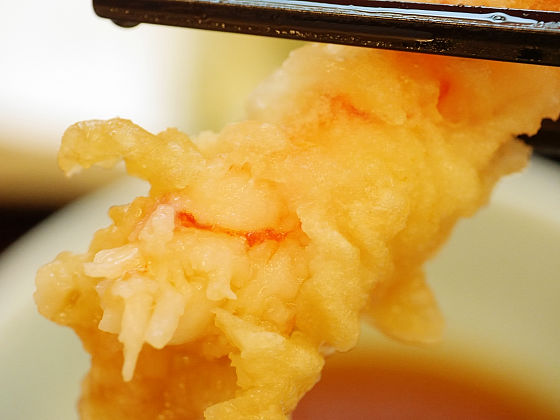 The bean finished in a dish with a delicious texture.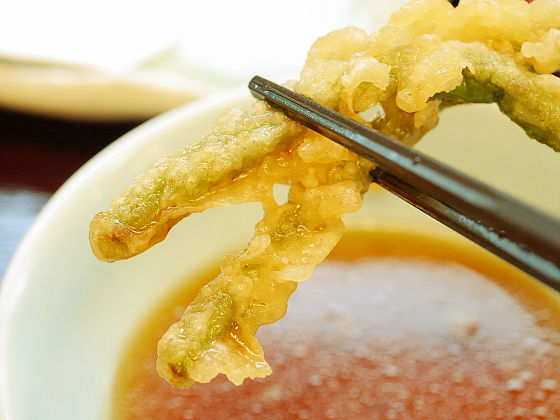 Dessert's sweet sherbet Yuzu flavor (120 yen including tax) is a menu using rice koji serving as the source of sweet sake, and can not take away.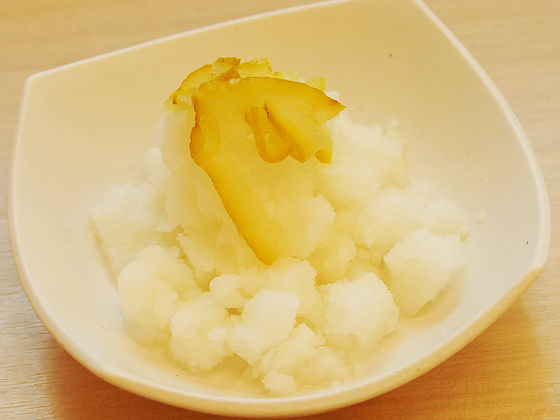 If you look closely at the part of the sherbet, you can see the round koji grains.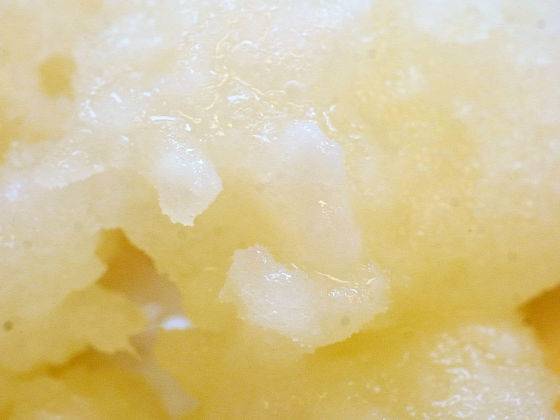 The sherbet is a refreshing taste of citron and the bitter taste of the leather is a good combination. Rice koji is not often used for sherbet, but gentle taste well matches yuzu, finished perfect after meal. Because the price of 120 yen including tax is also affordable, it may be good to order after eating tempura.



Both will be released until September 10 (Wednesday).