The buttered passion fruit 'Lilikoi butter' was a blissful food that made you feel like a southern country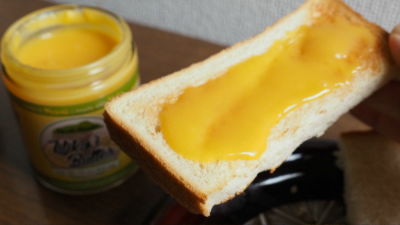 A recipe using the
illusionary calpis butter
'The recipe for the
illusionary calpis butter' Butter Mania 'is used to make
butter rice, butter tea, etc.' Butter can make people happy ... ' The editorial staff who reconfirmed, found what is called '
Lilikoi Butter
' at the airport on the way back from the
interview
in
Hawaii
. The yellowness that does not seem like butter, and the heterogeneity that it is stored at room temperature, I wondered, 'What exactly is Lilycoi butter? Will it meet the desires of butter mania?' I tried to buy.
This is lillicoi butter. 212.6g are
sold at
$ 8 (approx. 880 yen) through online shopping.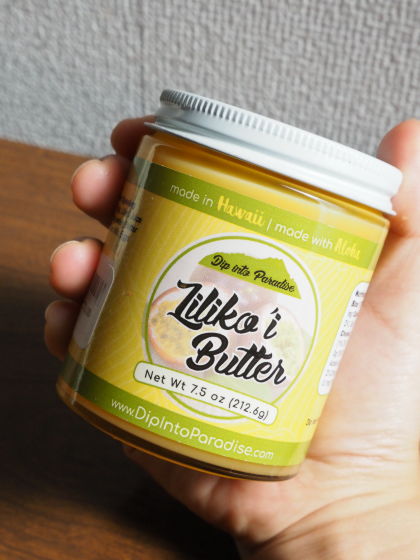 The raw material name was confirmed, and it was side by side with sugar, egg, lilikoi juice (passion fruit concentrate, water), butter (cream, salt). As you can see from here, lilikoi butter is that of lilikoi butter. The butter seems to be somewhat less in line with the raw material.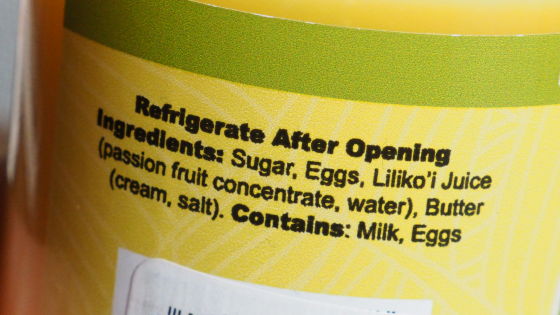 ... but when I checked the calories, I got 50 kcal and high calories with one table spoon (18 g). However, since the calorie of butter is 134kcal per 18g, it may be said that it is a low calorie food compared to butter.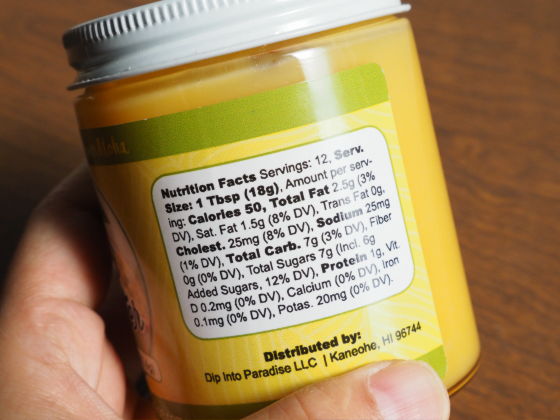 When I open the lid, it looks like a yellow egg yolk. It looks like something like 'If a tiger goes around a round tree, it will become such butter ...'.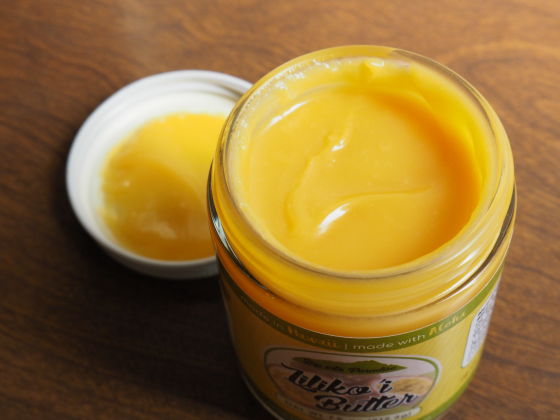 It has a name of butter, but it is smooth at normal temperature and it is easy to handle because it feels like cream.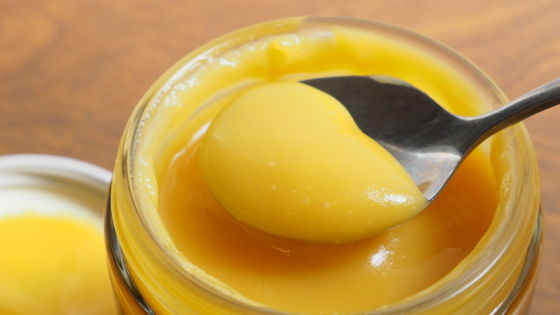 Speaking of butter, prepare bread for it. I had toasted half and the other half unbaked.



I painted it on toast and ate it with a strong acidity like when I ate lemon and a colorful scent of passion fruit, and the mouth turned into a southern country style at a stretch. Not only the acidity but also the sweetness is firm and close to jam, but it has a creamy richness and richness with a mild texture, and a slight buttery feel in a slightly salty area. Just a little bit eggy or egg cushy can be a place where tastes are divided.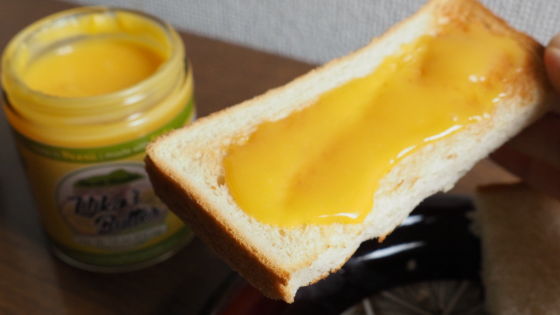 The texture does not change with temperature like butter, so it is good to be applied to a bread that is not toasted and to have a delicate texture. The acidity is remarkable and it has a lemon curd-like atmosphere, so if you like lemon sweets you should not be tired. It looked delicious even if it was mixed with cookies.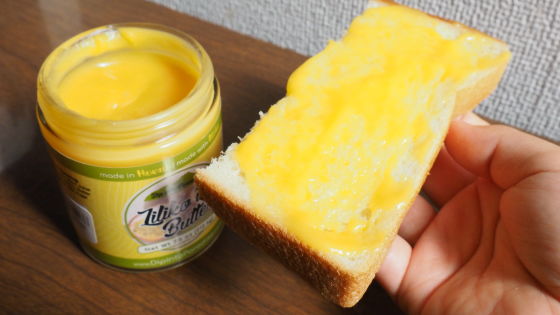 In addition, I will try it over yogurt.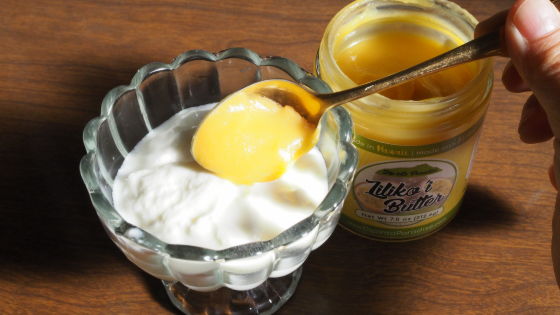 It was said, 'I wonder if it kills the goodness of lilicoi butter with sour taste × sour taste?', But when I actually tried it, the sour taste of yogurt and the sour taste of lilicoi butter are assimilated, and this time the gorgeous aroma of passion fruit And sweetness stood out. It also has a great deal of extra energy, making it a great breakfast companion.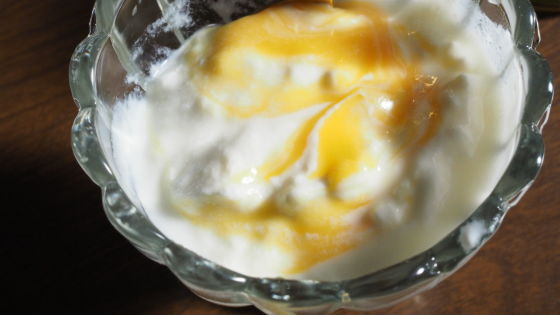 When I tried eating it, although lilikoi butter had a thin buttery feeling, it was an ant-like ingredient as a companion to a toast or hot cake like butter. It is easy to eat because there is no peculiarity, and it is highly recommended for people who like foods that have a lemon taste and acidity, and you can quickly set the table to the south island specification in no time.

In addition, although I bought something from Dip into Paradice , which is open at Farmers Market in Hawaii, etc., there are other manufacturers that make lillicoy butter. When I checked on Amazon, at the time of writing the article Lily Koi butter of Liang Farm, which cultivates passion fruit in Chiba Prefecture, is 1987 yen ...

Amazon | LiliCoy Butter (100% Domestic Passion Fruit Use) |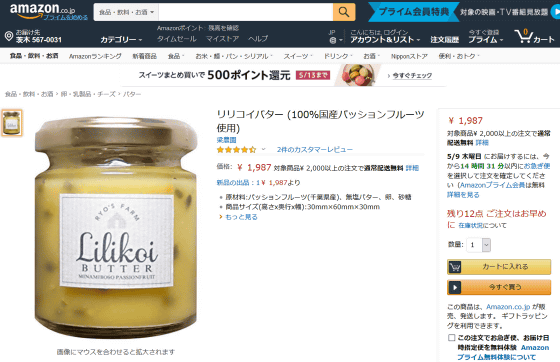 You can purchase llycoi butter from Liko Lehua (Liko Lehua) from Hawaii for 1550 yen.

Amazon | Lico Lehua Lilicoi Butter | Liko Lehua |