A bold remake of the masterpiece of Dazai Osamu in the near future science fiction in 3DCG animation 'HUMAN LOST human disqualification' character image release, the message from heroine Kana Hanazawa also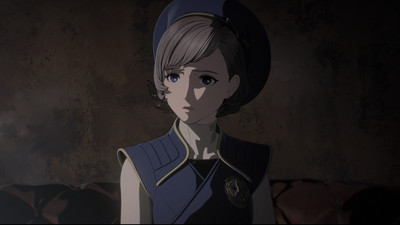 A character movie of ' HUMAN LOST Human Disqualification ', which dynamically remakes 'Human Disqualification' of Osamu Dazai with 3DCG animation, which depicts the life of one man who led to ruin, has been released.
Katsuhiro Motohiro,
who is known for the 'Dashing Daisakusen Line' and 'Psycho-Pass' series, is a supervisor, and directed by 'Afro Samurai' and 'Baxirisk-Koga Shinobu
Houki-
' by Fumio Kijima, and 'Marduk Scramble' and 'Tenchi Akuse' The screenplay is by the novelist
Hijikata Hina,
who is known as '', and is produced by the animated films 'GODZILLA' trilogy and
polygon pictures of '
BLAME!'.
'HUMAN LOST human disqualification' Official Site
https://human-lost.jp/
The story of 'HUMAN LOST human disqualification' is as follows.
'I have a shameful life.'
Tokyo in 1974, overcoming 'death' by the medical revolution
People do not get sick and do not need treatment for wounds under the control of the "nanomachines" in the body and the "SHELL system" that manages them by "network", and they are 120 years old. Promising disease free longevity, guaranteeing longevity. However, its ultimate social system produces various distortions in the nation. Uneven economic disparities, extinct morality due to inability to die, severe environmental pollution, and the "Human Lost Phenomenon" ... which is disproportionately deviated from the S. H. E. L. L. network.
Japan was swinging heavily between the two possibilities of regeneration and collapse of civilization.
Outside of Annular Route 16 where air pollution spreads-Ichiroku.
One day, Onaba-ha, who lives in a lavish life with drugs, participates in a rush to the inside of Ring 7 Route, where the privileged class lives, with a mysterious man, Masao Horiki, who acts with a runaway group one day Get caught.
Therefore, the human lost heteromorphic body-the leaf that encounters the 'lost body' is saved a life by the girl 'Amiko' with a mysterious power belonging to the anti-lost body organization 'hirame',
I also know that I have different power than people-
Fall and death. Life and hope. The man is tossed by fate, tears at his chest and shouts.
anger. sadness. Remorse-Indulge in despair, and with the tears of blood, Ohba leaf turns into a demon.

Are you a human being or a human being disqualified-


The character movie of the main character, Satoshi Ohba (CV: Mamoru Miyano) has already been released and can be viewed from the following.

'HUMAN LOST human disqualification' Yozo Oba (CV. Mamoru Miyano) Character Movie-YouTube


And this time, the character movie of the heroine Amami (CV: Kana Hanazawa) was released. Ammiko is a female member of the hidden national agency Hirame, who fights against Human Lost, and also serves as a spokesman for the health insurance agency SHELL. Meiko believes that the future of hope will come according to the philosophy of SHELL, and is a character with a mysterious power that senses and suppresses the human-lost phenomenon.

'HUMAN LOST human disqualification' Yoshiko Hiiragi (CV. Kana Hanazawa) Character Movie-YouTube


The following is a comment by Kana Hanazawa.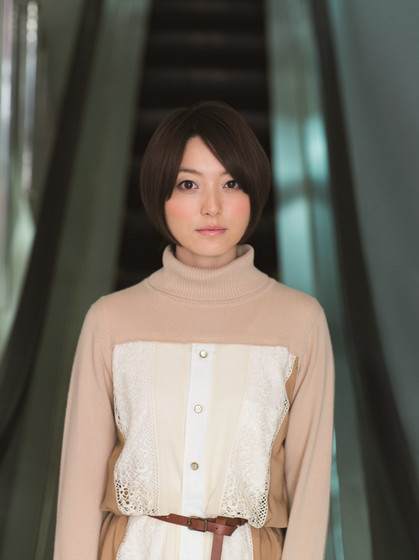 Q:
Please tell us about your impression of the character, Emiko.

Hanazawa:
I have a cute looks like an idol and a kind and caring character. And I thought it was a strong girl who was thinking hard about how she wanted to live and what she could do for people.

Q:
Please give a word to the fans who are looking forward to this work.

Hanazawa:
I'm very happy to be involved with this work with all the staff who got together to rebuild that 'human disqualification' and that just gets excited when you look at your name. Don't miss out on their desperate life patterns, including Habitat and Meiko, while immersed in a profoundly-knit world that has been finely kneaded. ! !

In addition, in the official Twitter account of 'HUMAN LOST human disqualification', a campaign in which a sign containing colored paper of Emiko by Kana Hanazawa's handwriting is presented to one person by lottery is carried out until May 16, 2019 (Thursday) It is said that If you are interested, please check it out.

◆ Work information
'HUMAN LOST human disqualification'
Original proposal: Dazai Osamu 'From human disqualification'
Supervisor: Katsuyuki Motohiro
Director: Kiso Bunchi
Story draft · Screenplay: Hijikata
Character design: Kozaki Yusuke
Concept art: Tonyasu Kenichiro (INEI)
Animation production: polygon pictures
Planning and Production: MAGNET / Slow Curve
Distribution: Toho Video Business Division
2019 year worldwide

[CAST]
Yuri Ohba: Mamoru Miyano
Emiko: Hanazawa Kana

© 2019 HUMAN LOST Project