Revitalized Dazai Osamu's 'Human Disqualification' by Katsuhiro Motohiro x Bokuchi Kiso x Dengkata Dingbo × Polygon Pictures's 'The Human Disqualification' as a theater animation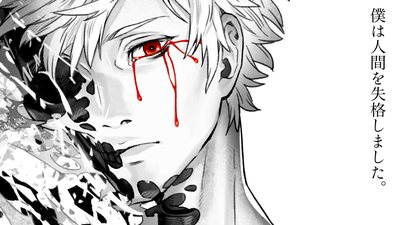 2019 global release of the theater animation ' HUMAN LOST human disqualification ' that dynamically remade Dazai Osamu's novel 'human disqualification' at the stage event of the pop culture event '
Chicago Comic & Entertainment Expo (C2E2)
' held in Chicago Was announced.
'HUMAN LOST human disqualification' official site
https://human-lost.jp
Xu Wei Feng X Polygon Pictures X Heng Ding New Project Official (@HL_Project 2019) | Twitter
https://twitter.com/HL_Project2019
2019 is the 110th anniversary of Dazai Osamu's birth. 'HUMAN LOST human disqualification' is produced in a form that reconstructs 'human disqualification' of Osamu Dazai. The teaser visuals are depicted with Oiwa-yanagi that looks like bloody tears.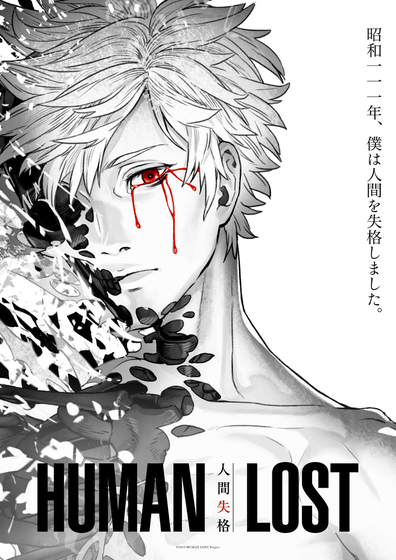 The outline is as follows.

'I have a shameful life.'
Tokyo in 1974, overcoming 'death' by the medical revolution
People do not get sick and do not need treatment for wounds under the control of the "nanomachines" in the body and the "SHELL system" that manages them by "network", and they are 120 years old. Promising disease free longevity, guaranteeing longevity.
However, its ultimate social system produces various distortions in the nation. Uneven economic disparities, extinct morality due to inability to die, severe environmental pollution, and the "Human Lost Phenomenon" that is disproportionately deviated from the S. H. E. L. L. network.
Japan was swinging heavily between the two possibilities of regeneration and collapse of civilization.

Air pollution spreads Outside ring 16 --- Ichiro.
One day, Onaba-ha, who lives in a lavish life with drugs, participates in a rush into the ring 7 where the privileged class lives along with the mysterious man "Horiki Masao" who acts with a runaway group, and gets caught up in a fierce struggle Be
Therefore, the human lost heteromorphy body-the leaf that encounters the 'lost body' is saved a life by the girl 'Amiko' with the mysterious power belonging to the anti-lost body organization 'hirame', and oneself also with the person Know that they have different powers-

Fall and death. Life and hope. The man is tossed by fate, tears at his chest and shouts.
anger. sadness. Remorse-Indulge in despair, and with the tears of blood, Ohba leaf turns into a demon.

Are you a human being or a human being disqualified-


The teaser PV is also released.


'HUMAN LOST human disqualification' teaser PV
Together with the synopsis, we can see that it is a work that is largely different from our 'human disqualification.'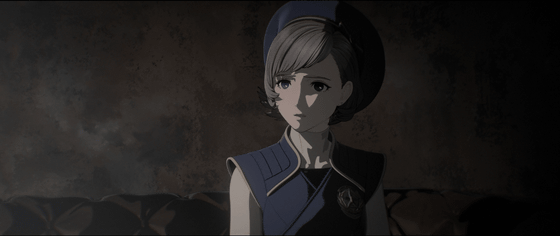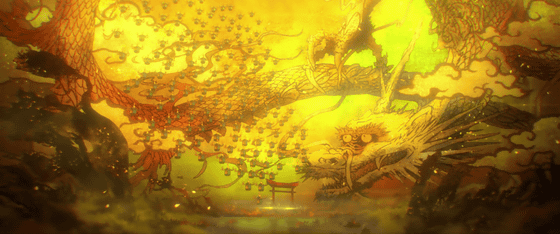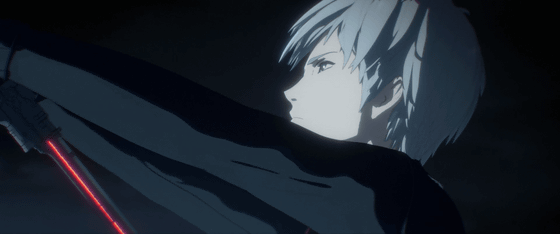 The supervisor is Katsuhiro Motohiro of 'Dancing Daisakusen Line' and 'PSYCHO-PASS Psycho-Pass'. The director is 'Afro Samurai', 'Basilix-Koga Shinobu Hoshi-' and 'BAYONETTA BLOODYFATE'. The script is a novelist who has produced works such as 'Marduk Scramble', 'Tenchi Akasu', 'Kotoden', and '12 Children Who Want to Die', and 'The Wolf's Fafner', 'The Ghost in the Shell', 'Psycho -PASS Saicho Pass 2 also includes anime script and series composition. The character designs are Yusuke Kozaki, who worked on the games 'Pokémon GO' and 'Fire Emblem' and the anime 'GODZILLA Monster Planet' and 'Bubuki Branchi'. The concept art is Kenichiro Tomiyasu, who has participated in large-scale projects such as 'Final Fantasy XI' and 'Metal Gear Rising Revenge'. The animation production is in charge of polygon pictures which produced animation movie 'GODZILLA' trilogy and 'Ajin' and 'knight of Sidonia'. The protagonist, Obanaha Osamu, is the role played by Dazai of 'Bungo Stray Dogs', played by Mamoru Miyano who is also known as 'GODZILLA', Haruo-Sakaki and 'Ajin' Nagai.

The main staff and the cast received the following comments.

Mr. Mamoru Miyano, the role of Satoshi Ohba:
A dark hero from Japan was born, based on the masterpiece 'Human Disqualification' of Osamu Dazai who everyone knows! This work is an entertainment work that can be created only by Japanese people, where the spirituality and wabi-sabi world view developed only by Japanese people is developed in the exciting action making full use of the latest image technology. From the appearance of the havel, who is tossed into the world, who is 'life' and 'death', and who is still suffering, you all feel that it is what it means to 'live'. I want to Look forward to publishing!

Supervisor Katsuhiro Motohiro:
In order to replace this prominent literary work with a near-future science fiction, we have proposed several settings to reflect "contemporary" in the worldview. After that, the screenwriter Mikikata and Director Kizaki drove the film, and with the staff who supported the site, I will show my respect from the bottom of my long and long journey to finally reach this point. Just look forward to it, as it is a rewarding work that incorporates many of the issues we face.

Director Ms. Fumio Kiso:
We restructure modern classical literature 'human disqualification' as 'SF entertainment work'. 'Are such a thing possible?' And it was also a task while looking in the deep deep indigo. This work 'HUMAN LOST human disqualification' made with the effort of many staffs also hopes that it will be stabbed in the hearts of many people as well as the original.

Story draft, screenplay
There are many attempts to reintroduce Japanese classical literature as SF action, but I have a feeling that this project has become one of the most important. It is only to leave the judgment to the viewer and the critics of future generations as to how it actually is, but as a literary staff, it is a work that sharply cut out the social vision that many Japanese unconsciously inherit at the bottom of their hearts I feel that I became. Please look at the other future of Japan that we found on the other side of the still inspiring language of "disqualifying human beings".

Character Design Kosuke Yusuke:
Following the animation movie 'GODZILLA' trilogy, I am very happy to be involved in the work with Polygon Pictures. I think that I can deliver the kind of power and unrest that I have never seen, with all of the staff of this work and wonderful results. Please look forward to it.

Conceptual Art Kenichiro Toiyasu:
The world view expression (concept art) of this work was an adventure trip to look for the future in the past. I searched for a perfect world I had never seen, and attacked an imperfect worldview to the limit. I would like those who survive today to jack in to this lost world.

The stage event at C2E2 was directed by director Kiso, President of Polygon Pictures Shuoda Shiota, and producer Akiaki Obata of Slow Curve Co., Ltd. This is an event announcement tweet.

Join us at # C2E2 for the 'Director of Afro Samurai Reveals New Sci Fi Film with @FUNimation ' panel with Fuminori Kizaki (Director of Afro Samurai), Shuzo John Shiota (President of Polygon Pictures), & Toshiaki Obata ( #PSYCHOPASS )!

Buy your badges now: https://t.co/s2c4Xe3ykA pic.twitter.com/2QGwquqcil

— C2E2 (@ c2e2) February 20, 2019


The appearance of director Kiso and President Shioda at the time of arrival in Chicago seems to be like this.

【Fuminori Kizaki × POLYGON PICTURES New Project】
Director Kizaki and President Polygon Shioda arrived in Chicago.
It is a cold Chicago with a temperature of 5 ° C, but tomorrow I would like to have a hot event to blow away the cold! #polygonpictures #fuminorikizaki pic.twitter.com/u1fKdMHgMc

— Kiso Bunchi × Polygon Pictures × Hojokata New Project Official (@ HL_Project2019) March 21, 2019


・ 'HUMAN LOST human disqualification' work information
2019 year worldwide

Original proposal: Dazai Osamu 'From human disqualification'
Supervisor: Katsuyuki Motohiro
Director: Kiso Bunchi
Story draft · Screenplay: Hijikata
Character design: Kozaki Yusuke
Concept art: Tonyasu Kenichiro (INEI)
Animation production: polygon pictures
Planning and Production: MAGNET / Slow Curve
Distribution: Toho Video Business Division

Yuri Ohba: Mamoru Miyano
© 2019 HUMAN LOST Project