Announcing new casts on the enemy side, such as Toshihiko Seki, who played the role of Oni Mai Tsuji in the anime 'Kimetsu no Yaiba'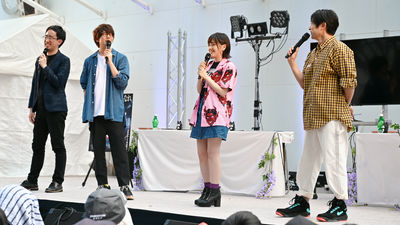 The cast of a new enemy that the main character, Sumijiro, will fight in the TV anime '
Kimetsu no Yaiba
' that is being broadcast from April 2019 was announced at the stage event held at
Machi Asobi vol.22
. It was.
Devil TV # 2 | [AbemaTV] Japan's largest anime channel / no registration required
https://abema.tv/channels/abema-anime-2/slots/BGp3LUhrdG4CQP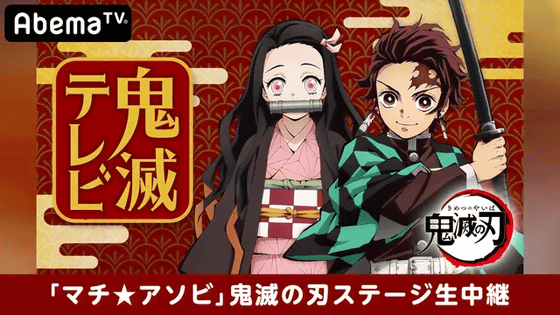 The stage started with three people, Natsuki Hanae, who played the role of Tanjiro Kamado, Akari Kito, who played the role of Tanjiro Kamado, and Hiro Shimono, who played the role of Zeni Azuma. It was broadcast live on AbemaTV's 'Kimetsu TV # 2'. Mr. Shimono (far right) who greatly excites the audience from the beginning.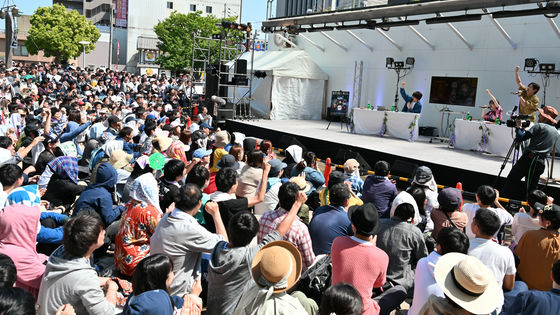 Looking back up to the fifth episode, three cast members also moved to the audience side to see the monitor. There are also scenes where laughter occurs in that relaxed appearance.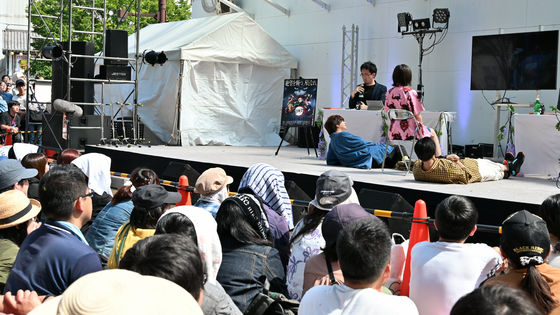 New information on demons was announced at this stage. The first demon to appear is Hikaru Midorikawa, and the second demon to appear is Takehito Koyasu . The reason why all the veterans are there is to show the strength of the existence that stands against Sumijiro, so the role of the swamp demon is also from here. Ryohei Kimura , Mikako Komatsu as the role of Shusamaru, Jun Fukuyama as the role of Yabaha, and Toshihiko Seki as the role of Miserable Oni Mai Tsuji will be lined up.

TV Anime 'Kimetsu no Yaiba' Demon Information Lifted PV (5/5 Machi Asobi Stage) --YouTube


There was a voice of admiration and conviction from the audience that the name was raised by one person in the cast announcement.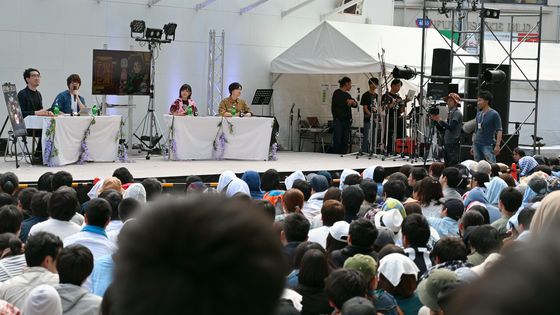 The comments from each cast look like this.

[Cast comment arrived! ︎】
Comments have also arrived from the cast members who play the demons that appear in episode 6!

Please check it out along with the PV!

Kivu Tsuji ???? miserably cv. Toshihiko Seki swamp of demon cv. Kimura Ryoheiya琶羽cv. Fukuyama Junshu Shamal cv. Mikako Komatsu Https://T.Co/8bZWyJbKkd # Onimetsu of blade pic. twitter.com/Hs5TuQjXco

— Kimetsu no Yaiba Official (@kimetsu_off) May 5, 2019


In the production of the work, it is said that there is a part that not only matches the picture with the picture, but also matches the picture with the voice, and it is said that 'it is exhausted to the cast.' Please look forward to the development after the 6th episode.