New animation of Fate series "Today's rice with Sanni-san" Delivery decision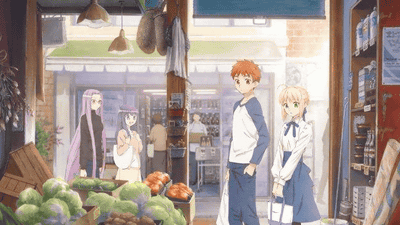 As a new animation of the "Fate" series based on the popular game, it is serialized with Young Ace UPTAaManga by "Today's rice of Mr. Sanemiya"Will be animated. The first episode is being broadcast within the special number "Fate Project New Year's Eve TV Special 2017" on December 31, 2017, and missed delivery by AbemaTV will be done from 21:00 on January 25, 2018. From the second episode onwards, the latest story will be delivered from February on the first day of every month.

Anime "Today's rice of Sanemi-san" official website
http://emiya-gohan.com/


【Breaking News】 Fate The first episode was broadcasted at the year-end special number "Today's rice in Sanemi-san", second episode on February 1 at 9 o'clock in the evening AbemaTV# New animation chFastest delivery decision at ❗
The first episode will also be delivered from January 25 at 9 o'clock in the evening Delivery て We will deliver the latest story every month from February ♪pic.twitter.com/dMsQ4XcCIH

- Abema TV Animation ch @ C 93 West 3343 (@ Anime_AbemaTV)December 31, 2017

"Today's rice of Sanemi-san" is a figure that can not be seen in the main story that Shiro Shinomiya who is the protagonist of "Fate / stay night" squirts its proud armpits, lets the servants and Fuyuki residents dirty. A parallel story depicting.

Although there was no information on animation in advance, the first episode was broadcast within the special number "Fate Project New Year's Eve TV Special 2017" broadcast on December 31, 2017. Missed delivery is AbemaTV, from 21 o'clock on January 25, 2018. Also, the second episode will be delivered from February 1, after which the latest episode will be delivered on the 1st of every month.

The announced key visual looks something like this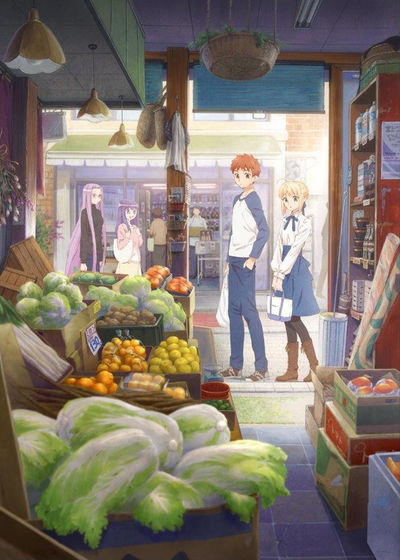 © TAa · KADOKAWA · TYPE-MOON / "Mr. Minamiya's Today's Rice" Production Committee

Celebrating animation, TAa exposes illustrations.

Guilla rice, animated ...!pic.twitter.com/O6kTjaC0Da

- TAa (@ tam _ 00 x x)December 31, 2017

Directed by Takahiro Miura of "Fate / stay night [Unlimited Blade Works]", Character design is "Acting Touken Ranbu", Ikumi Mamoru Fujimoto Character Design Hitaki Uchimura. Animation production is ufotable that has worked on series "Fate / Zero" "Fate / stay night [Unlimited Blade Works]" "Fate / stay night [Heaven's Feel]".

"Today's rice of Sanemiya"
Character design Uchimura painted this dubbing script.
Continuous plot from "Lively sword sword rambling". It really worked hard.
And Miura Takahiro, director work since UBW.
Official HP seems to be up.
Here ⇒https://t.co/tLC82nbNrK# ufotablepic.twitter.com/m64VlZVydv

- Kondo Hikaru (ufotable) (@ hikaruufo)December 31, 2017

In addition, "spirit of" Fate / stay night "ufotable production" spirit of the ice room "was also broadcast within the special number.

And on the night of New Year's Eve, TV animation broadcasting "Himuro Tenchi"!
With the gorgeous specification like ufotable's dream of being a dream, the voice actor will also be making the original animation as it is, as it is the original animation, NASU scenario new animation in the same special program and various contents thank you very much!pic.twitter.com/WD9p1hxcyz

- Masayoshi Masuru @ Himmen Animation on New Year's Eve! (@ eiitirou)December 27, 2017

Again, the director is Takahiro Miura. Masato Nagamori of character design "Oenro."

"Top and bottom of the ice room"
We will also introduce a dubbing script.
Character design Mr. Nagamori drew it.
For Mr. Nagamori, it became a charade work after "Oranha."# ufotablepic.twitter.com/3djv0K4LaL

- Kondo Hikaru (ufotable) (@ hikaruufo)December 31, 2017