A huge bookshelf with a height of 10m appears at Super Conference 2019, displaying about 30,000 items that will be almost all published by KADOKAWA in Heisei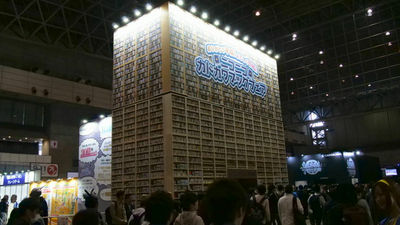 While
various booths were lined up in a row at the
Nico Nico Supermeeting 2019
, we discovered a huge bookshelf that soared in a striking manner at KADOKAWA's '
Thank you Heisei! Regards, Relate! Nico Nico Kado Kawa Book Fair
'.
Nico Nico Super Conference 2019 Official Site
https://chokaigi.jp/
The legs stop without thinking of the overwhelming appearance 'Thank you Heisei! Regards Rex! Nico Nico Kado Kawa Book Fair' booth.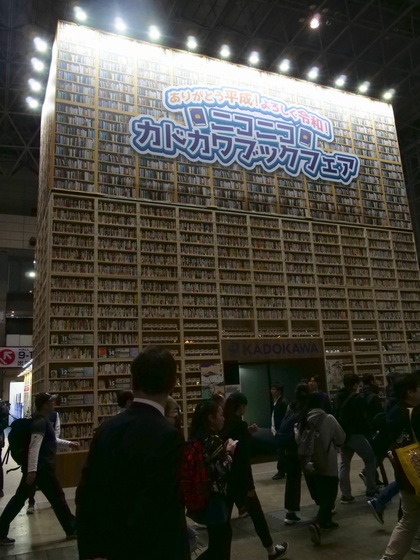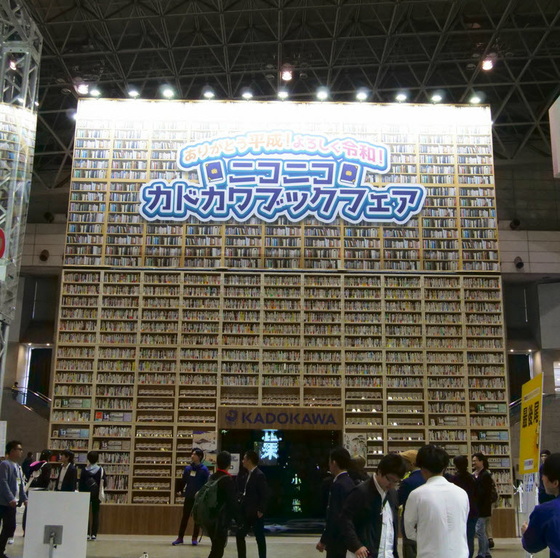 The books that KADOKAWA published in Heisei is packed with bashiri in the bookshelf ...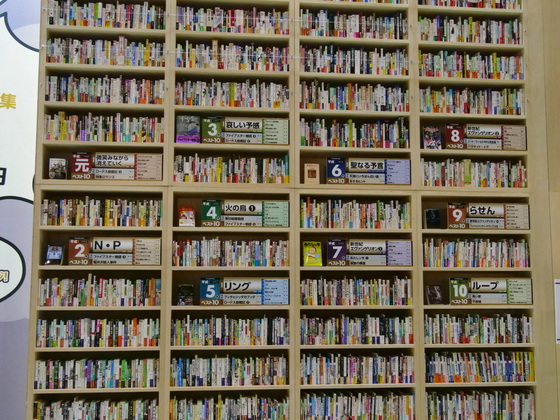 The annual sales ranking was introduced.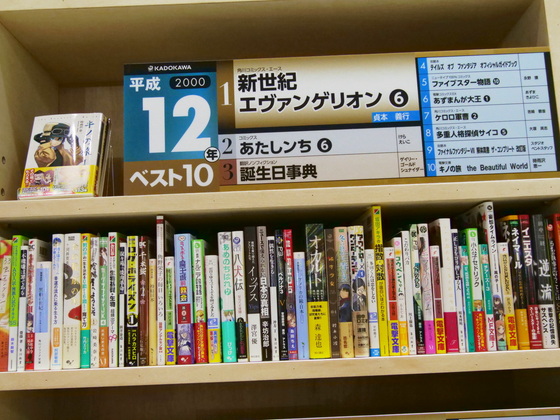 In addition, KADOKAWA will issue a many-leaf collection that attracts attention due to the source of the new era, 'Reiwa', and the issue date will be 'May 1, 2008'. Manyoshu was exhibited a little earlier.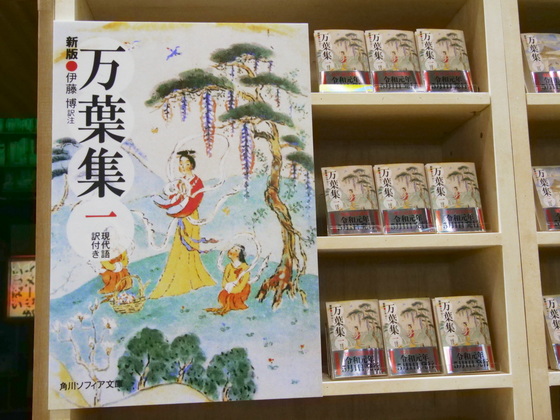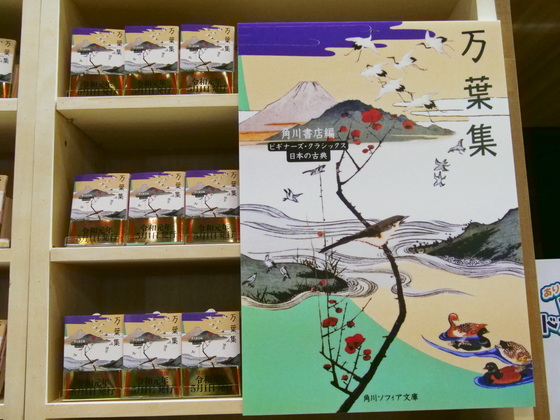 On the side of the bookshelf, there were information that looked back on the era of Heisei, such as "How many people published the KADOKAWA in Heisei?" And "The KADOKAWA book sold first in Heisei". The books KADOKAWA published during the Heisei period are worth more than 3 billion.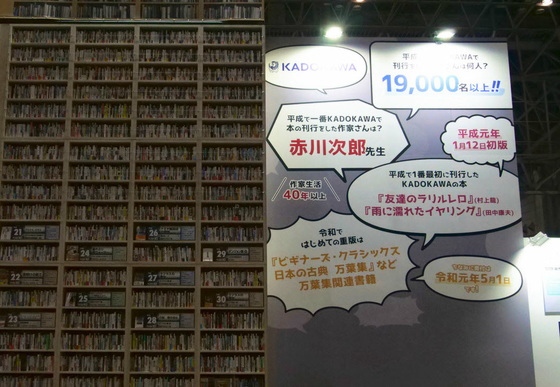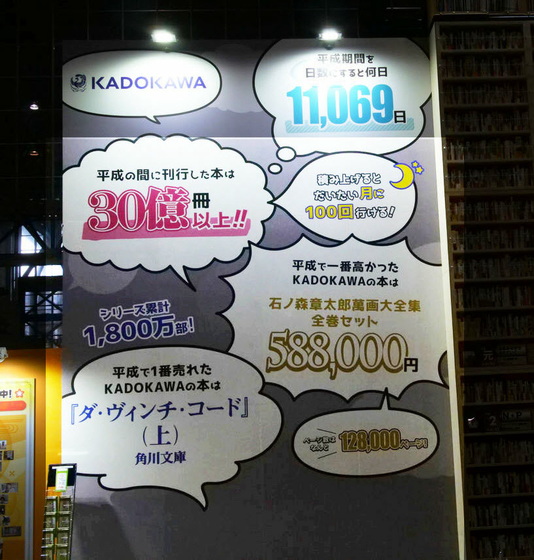 In addition to the impact of appearance, you can also enter the bookcase.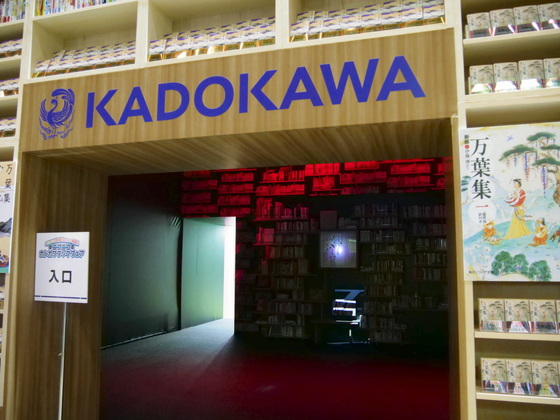 The bookshelf inside the bookshelf was pouring the title of the book of KADOKAWA down in projection mapping.