Nozomi Ono's fantasy novel "The Twelfth Night", the first short story announced in 6 years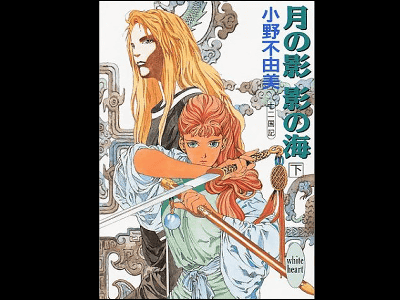 Onno Yumi's fantasy novel "The Twelve National Records" set in a different world resembling ancient China is a work whose sales of paperback books cumulatively totaled nearly 7 million copies, and was also animated in NHK education in 2002. New work has not been announced for a long time since 2001, but this time for the first time in 6 years "Birds of the stone"Was announced.

Details are as follows.
Yomyom | Shinchosha

Twelve nationalities: the first time in six and a half half years "New Birds" Announced Ono noumi no masterpiece Fantasy (Mantan web) - Mainichi jp (Mainichi Shimbun)

The new work of the twelve national notes "The Bird of the Pillow" will be published by Shinchosha "yomyom" No. 6 (released February 27, 2008). Just in that issue "Feelings of fantasy novels" has become a special feature, Megumi Hatanaka's "Shocking"Along with the latest works of the series and Mihiko Mori's novels, it is planned to post 90 images in a row. The story is a short story of Kei country where hero · Nakajima Yoko reigns as king. From now on, the publication of the book is undecided.
in Note, Posted by logc_nt