'Paint' of Windows, which was thought to be 'dead' for a while, still survives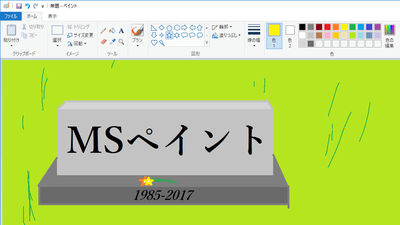 '
Paint
(Microsoft Paint: MS paint)', a drawing tool that Microsoft has installed as standard on Windows, is software that has been installed as standard on
Windows 1.0
that appeared in 1985. Such paint was added to the list of deletion and deprecation in the 2017
Windows 10 Fall Creators Update
, and it was whispered that it would disappear in the future, but released on May 10, 2019. The latest build of Windows 10 has been shown to include paint.
Crap artists rejoice! MS Paint is getting a last-minute reprieve | Ars Technica
https://arstechnica.com/gadgets/2019/04/crap-artists-rejoice-ms-paint-is-getting-a-last-minute-reprieve/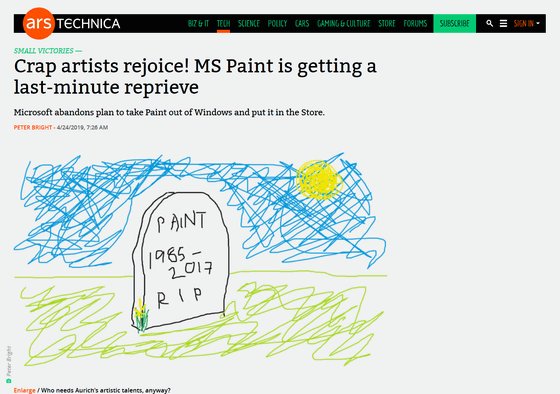 Microsoft adds Paint to the list of 'Features to be removed' and 'Deprecated features that are inactive for development and will be removed in a future release' in the 2017 'Windows 10 Fall Creators Update' Did. This is a public indication that it is a policy to remove paint in a future update of Windows 10. In fact, the 'Product alert' button is added to the paint and clicking it says to the user, 'This version of paint will be replaced with
Paint 3D
immediately. Old-fashioned paint will be available from the Microsoft Store' A window was
displayed
and the status as a 'standard built-in drawing tool' was to be completely lost.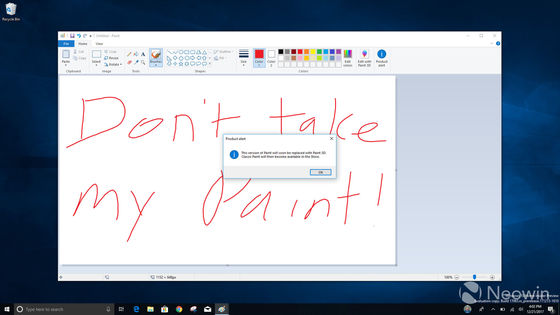 After that, the
notice
within Paint changes to 'The paint moves to the Microsoft Store. You can download it from the Microsoft Store for free without worry.' Although the paint itself still exists, it has fallen to the status of 'one of the genuine Microsoft applications delivered in the Microsoft Store' from 'standard-equipped drawing tools'.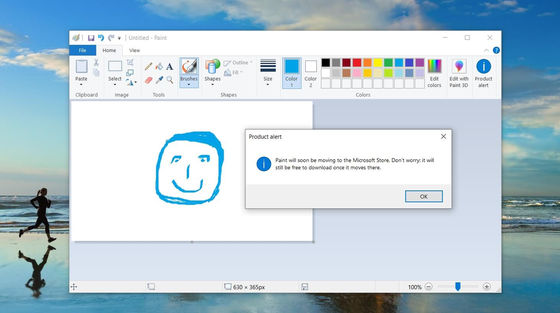 However, with the Windows 10 update released on May 10, 2019, 'Product alert' for 'notifying the migration to Paint 3D and the move of Paint to the Microsoft Store' was installed in Paint. It is clear that the button is removed. In addition, Microsoft senior program manager Brandon LeBlanc says, 'Why is the Product alert button disappearing?' And the latest build says 'Paint is included with Windows 10' It answers, and it is clear that paint returns to standard installation.

Yes, MSPaint will be included in 1903. It'll remain included in Windows 10 for now.

— Brandon LeBlanc (@brandonleblanc) April 23, 2019


Although it is a paint that was put on the deletion / deprecation function list at one time and removed from the standard software list, it seems that it will be standard installation again because of its strong popularity.