The plan of a 'water city' floating in the sea is announced at the UN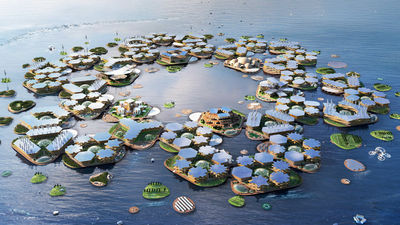 While there is a statistical forecast that the urban population will keep increasing, the capacity of the city is limited. In addition, since many cities are located by the sea, they are exposed to the effects of rising sea levels, floods and tsunamis. The
Massachusetts Institute
of
Technology (MIT)
announced at the
UN Habitat
to deal with the housing problems associated with such urbanization, a "water city" plan that floats a populated island on the sea.
BIG and MIT unveiling a floating city of the future at the United Nations-Archpaper.com
https://archpaper.com/2019/04/big-and-mit-floating-city-of-the-future/
BIG-BJARKE INGELS Group (BIG), a group
of architects, designers and researchers based in the United States and the United Kingdom, unveiled a prototype of the design of a floating city at the UN Habitat in New York on April 3, 2019 local time . 'This proposal can help prevent floods, earthquakes and tsunamis,' said Mark Collins, founder of the non-profit organization
OCEANIX
, who is working with MIT and BIG.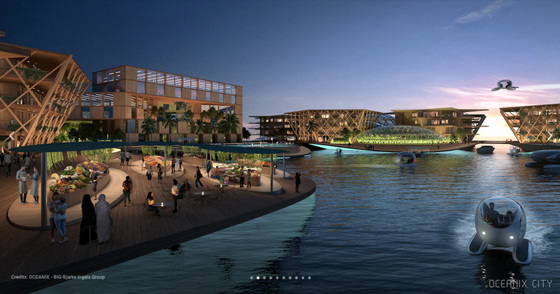 According to BIG, this floating city is energetically self-sustaining, and food for feeding residents is grown on the island. Waste, food, water, and transportation systems are connected, and it is possible to move the whole city if it is likely to be affected by the weather.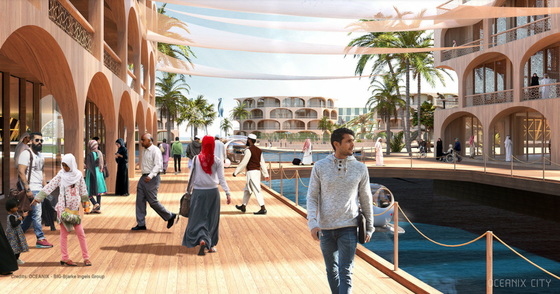 Reclaiming the sea and reclaiming land is no longer sustainable because sand resources are valuable and wetlands and mangroves are lost. In addition, floating cities have become a viable means of living space for the future, to address the effects of climate change and sea level rise.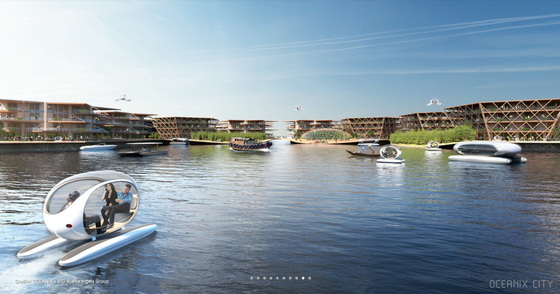 in Note, Posted by log1e_dh