Are Twitter being tested to officially support iPhone's 'Live Photos'?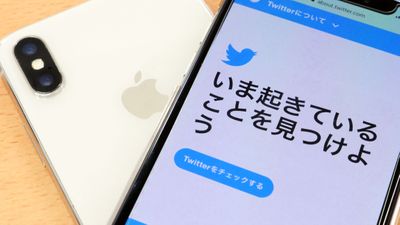 ' Live Photos ' is a function of the iPhone that shoots images 3 seconds before and after the shutter is released, and it is possible to record even 'movements' that are difficult to understand with photos. Until now it has been a lot of effort to tweet Live Photos, but in order to make it easy to tweet and see Live Photos on Twitter, Twitter will have a formal support for Live Photos. It is reported that I am doing a test.

Twitter testing support for sharing and viewing Live Photos on iOS-9to5Mac
https://9to5mac.com/2019/03/21/twitter-live-photos/

According to Matt Navarra, who is researching social media, when you attach Live Photos from the iPhone to a tweet, it has embedded code that implies a function that is automatically converted to animated GIF images. . This suggests that Twitter will officially support Live Photos, Mr. Navara points out.


Twitter testing a Live Photo to GIF feature for iOS?

Assume Meaning You I Can Attach Live Photo'S On Your IPhone To A Tweet And It Gets Auto-Converted To A GIF. Pic.Twitter.Com/GcpfvJfZjO

— Matt Navarra (@Matt Navarra) March 21, 2019


Live Photos is a standard feature on iPhone 6s and later, and iOS 11 allows editing of Live Photos. Until now, in order to post Live Photos on Twitter, it was necessary to convert Live Photos to 'loop' or 'bounce' from the 'Photos' app on iOS and then post on Twitter. If Twitter officially supports Live Photos, you won't have to do this, and you can tweet Live Photos.

In addition, Facebook is officially supported by Live Photos in 2015.