'Web novel antenna' where you can check the updated information of novels and lanobes that can be read free of charge on the Internet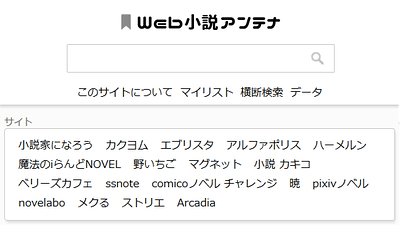 There are countless novels and light novels that can be read for free on the Internet, among which there are book-making, manga-making, and animating like "The rise of the shield brave " and "The different world fantasies starting with Desmarch ". There are many popular works. " Let's become a novelist who handles such free-to-read web novels" " Kakuyom " " Eblysta " " Alpha Police " " Hamerun " " Magic i Land NOVEL " " No strawberry " " Magnet! " " Novel ☆ Kakiko " " Belize Cafe "," ssnote "," comico novel challenge , "" Dawn , "" pixiv novel , "" novelabo "," turn "," Sutorie , "" Arcadia site where you can check collectively update information of 18 site called "" Web novel antenna "is started The contents of the free reading life is likely to be a plus.

Web Novel Antenna
https://webnovels.jp/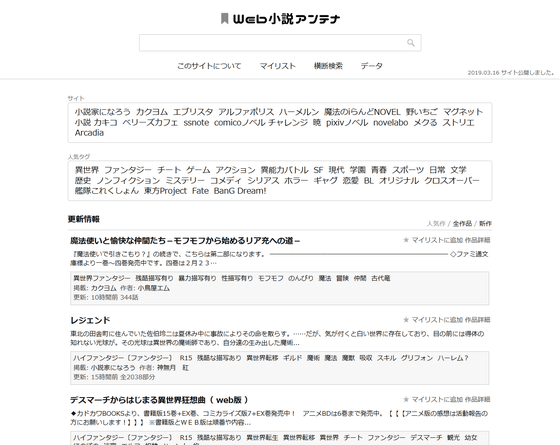 In the Web Novel Antenna, the corresponding 18 sites' worth of updated information is listed on a text basis as shown below. What is displayed is information such as the title of the work, an introduction sentence, the corresponding tag, the listed site, the author and the timing of the last update. A similar service " Web cartoon antenna " created by the site administrator displayed thumbnails of cartoons, so I was able to visually imagine what kind of work it is, but the Web novel antenna handles it As it is a novel, there is no visual image. So, if it is an image of what kind of work from the title and corresponding tags, it is OK.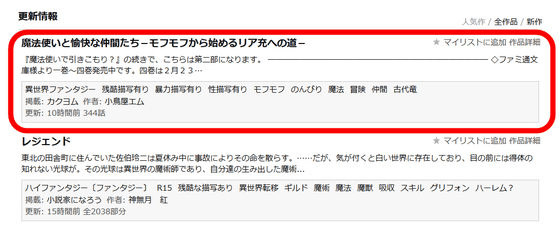 Click on the title when you find a work you care about.




Then you can jump to the work page of the published site, so you will only read it.

The world's strongest in common occupation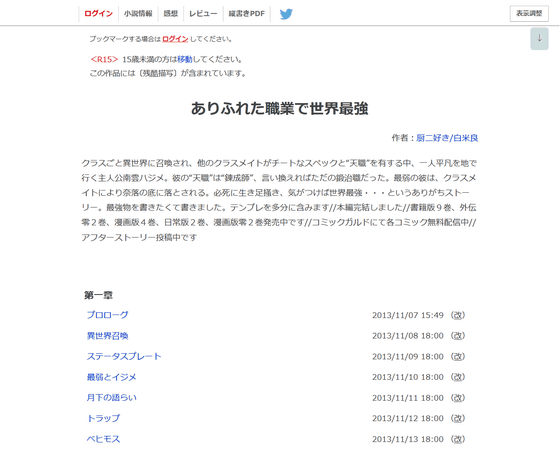 Also, if you click on "Add to My List", the works you are interested in ...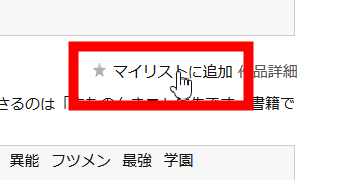 You can check the updated information from "My List" at the top of the screen at any time.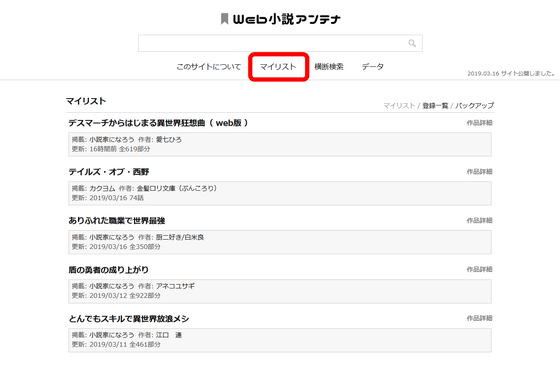 You can also search for works from the search bar at the top of the page, "site" and "popular tags". Search by keyword in search bar, search focused on 18 sites handled by Web Novel Antenna in "Site", and work search by tag that is frequently clicked by "popular tag" is possible.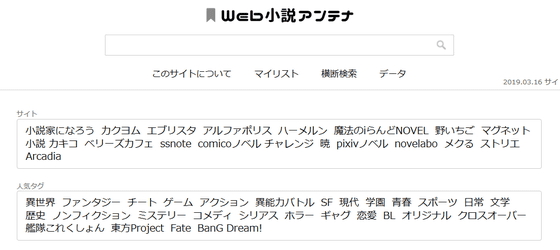 For example, if you click "comedy" from the popular tags, the search will be performed by entering "tag: comedy" in the search bar.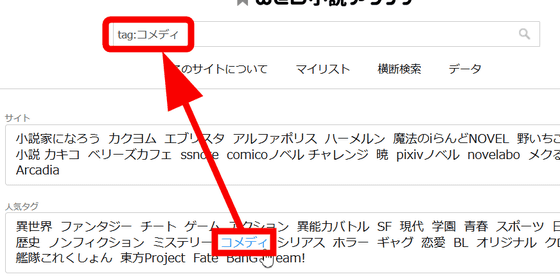 Therefore, if you enter "tag:" in the search bar for tag search, it is OK. For example, if you want to search for works with the "short" tag, you can enter "tag: short" in the search bar.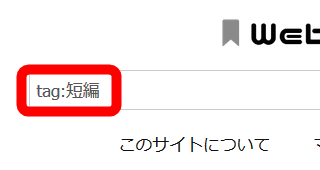 You can check various data in "Data". At the top is a popular tag for each site.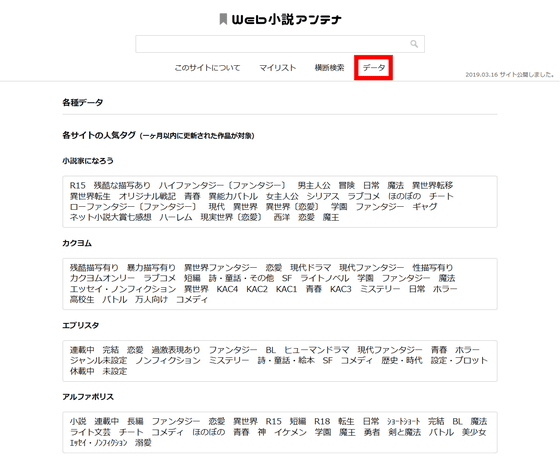 Next, we graphed the time zone with many posts on each site with data for the last month. For example, in the case of "Let's become a novelist", the number of posts is the highest at midnight, and decreases in the morning. After that, the number of posts will increase at 12 o'clock in the afternoon and at 20 o'clock in the evening. If you have a novel site that you particularly like to know when the number of posts will increase at the time of day, it may start to check the site based on the timing.