10 unfair matters that 'having a car' is expanding the gap between rich and poor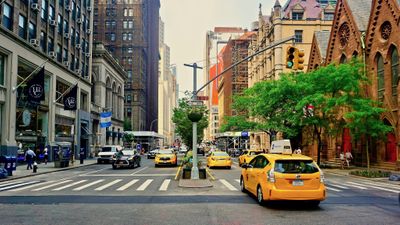 by Andreas Komodromos

Road traffic congestion in big cities is also a problem in the United States and attention is gaining attention on road pricing (road billing) which is an effort to reduce congestion by taxation, such as making a toll road like Singapore's ERP . On the other hand, however, there is a criticism that a toll road that can use roads if paying money is "preferential treatment of high-income people". Meanwhile, City Observatory , a think tank for urban problems, claimed that in the automotive circumstances of the United States, ten items that are more unfair than road pricing should be cited and that road pricing should be promoted rather.

Ten things more inequitable than road pricing | City Observatory
http://cityobservatory.org/ten-things-more-inequitable-that-road-pricing/

◆ 01: The annual basic registration fee for the car is uniform regardless of the mileage and the type of car <br> The price and the period will change depending on the state. In the USA, once in 1 or 2 years, It is necessary to "register the vehicle" for the car owned by paying the basic registration fee. This basic registration fee is uniform regardless of the mileage of the car, the annual income of the owner, or the price of the car, depending on the type of car and the production year. The longer the mileage is, the more exhaust gases will increase and it will be necessary to repair the road, but as the basic registration fee is constant, in practice it means that "the more you run, the better you get the basic registration fee" is.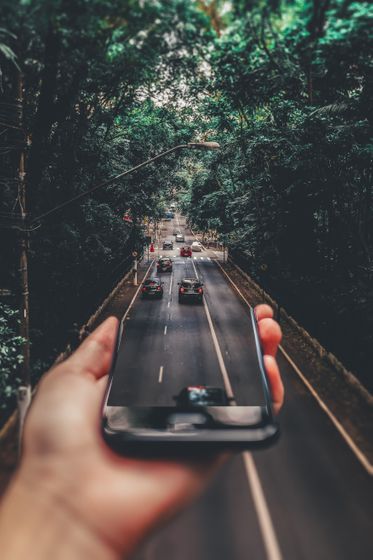 By Matheus Bertelli

◆ 02: Free roads make bus use inefficient . Users of buses can be said to be victims of traffic congestion. Compared to cars, the bus is slow, not an attractive means of transport. Using road pricing to reduce traffic congestion will also benefit low-income people like buses.


by dimetris

◆ 03: Neighboring residents on the road are being paid for the cost of contamination by cars coming from others <br> As one of the most expensive infrastructures, as one of the most expensive infrastructure, rainwater pipes stretched across the city to cope with the storm A large rainwater system can be mentioned. Many rainwater passes through the road, so oil leaks, tire residue, precipitated air pollutants, etc. Most of the harmful substances flowing into the rainwater pipe are from automobiles. Sewerage fee and water fee are spent to process this hazardous substance, and it is the inhabitants in the vicinity of the road to pay such fee. However, the majority of vehicles that use roads come from outside the city.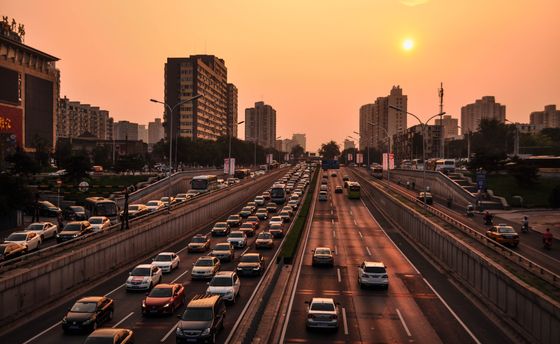 By Erdenebayar

◆ 04: Automobile insurance is expensive as low-income people <br> In the United States in all states, the owner or driver of the car is virtually obliged to join the liability insurance , effectively It can be said that it is "tax". Automobile insurance tends to be expensive for people living in urban areas and low income people, and has "reverse" progressive taxation characteristics.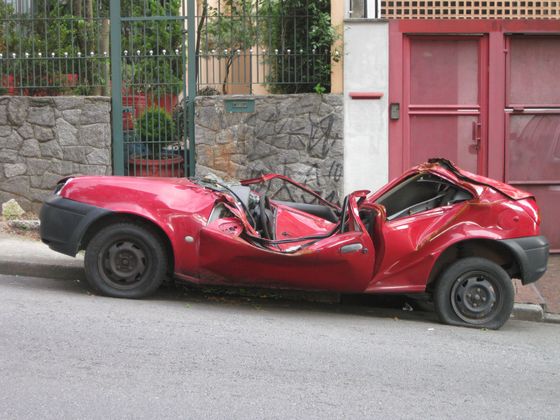 by jACK TWO

◆ 05: The burden of gasoline tax increases for low-income people <br> Most cars operate on gasoline even in modern times, but taxpayers, regardless of income, pay gasoline tax according to the amount of gasoline consumed I will pay. This is a reversion tax , and the proportion of gasoline tax in the cost of living for low-income people is much larger than those with high income.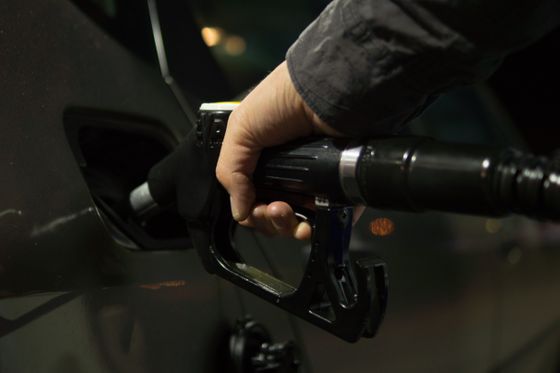 By Skitterphoto

◆ 06: There is a tax deduction when purchasing a new car for an electric car <br> In the United States you can receive tax deduction when buying an electric car on a new car. In addition, some states may receive additional deductions. If you purchase $ 46,000 Tesla you can get a tax deduction of $ 7,500 (about 830,000 yen), but low-income people rarely purchase electric vehicles with new cars We can not use deductions.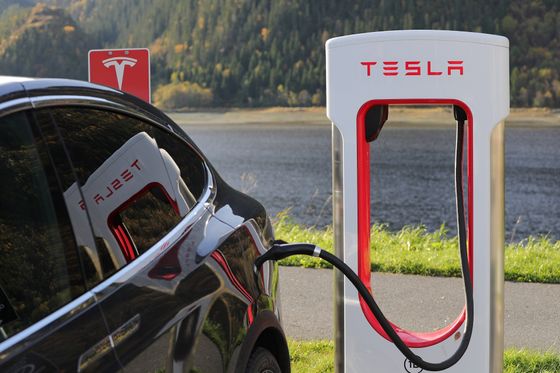 By Blomst

◆ 07: The price of the pay parking lot is constant regardless of people and cars. When using a car in an urban area, you can say that you need to use a monthly parking lot and a toll parking lot such as coin parking. However, the fee for a toll parking lot does not depend on the type of car or user's income, and it functions as a revenue tax as well as gasoline tax, and the burden becomes higher for low-income people.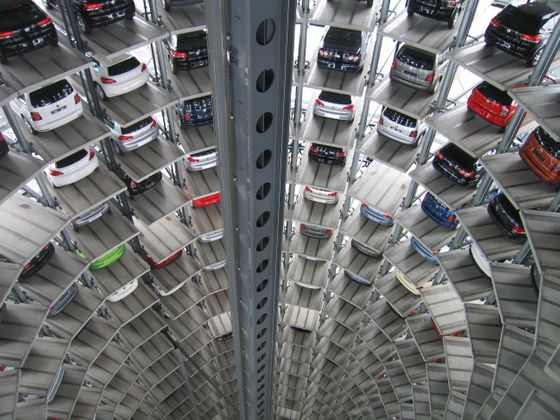 By Bilderandi

◆ 08: Free parking space that can not be called "free" <br> preparing a "free" parking lot for stores, companies, and houses is expensive and will push up building prices and housing prices. It is said that those who do not have cars paid subsidies to people using free parking lots, because the payment for the free parking spaces the people who do not have cars. In short, it is the current situation that low-income people who do not have cars subsidize high-income people who have cars.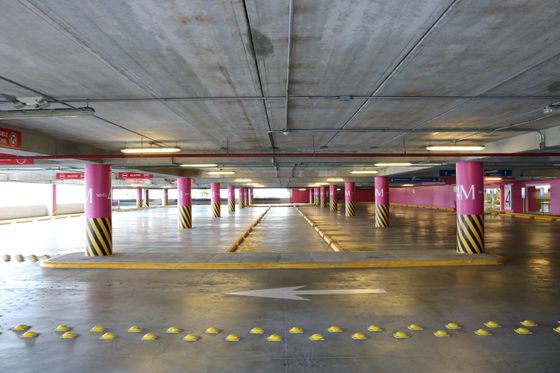 By Jose Espinal

◆ 09: There is an exemption from fixed property tax on cars Unlike real estate such as houses, automobiles are exempted from property tax in many states in the US. In Oregon state, for example, state tax and property tax on automobiles are completely exempted, and it is calculated that taxes of about 989 million dollars (about 110 billion yen) are exempted every two years. And those who can receive exemption from this property tax are those who own cars, that is, high-income people.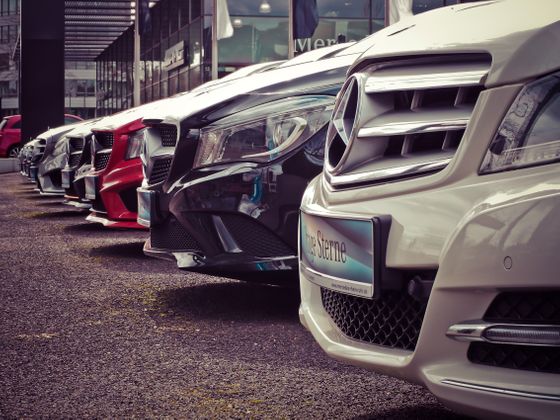 By Michael Gaida

◆ 10: Unfair Taxation on Transportation Methods that are Environmentally Friendly, Secure, and Do not Cause Traffic <br> <br> Portable, Oregon As a kind of car sharing , a joint use service of electric scooters has been experimentally started in Portland, Ore. It was.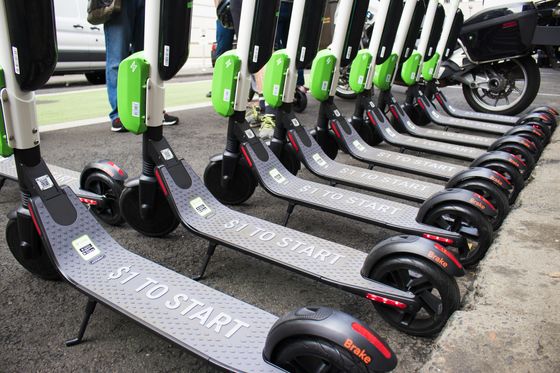 by Portland Bureau of Transportation

For this experimental service, the city imposed a duty of 1 dollar a day (about 112 yen) per electric scooter. If you can impose 1 dollar a day on a scooter that is clean and free from traffic jams and burdens on the road, you may pay a tax of 10 dollars (about 1100 yen) or 20 dollars (about 2200 yen) Although it should be imposed, the city does not charge such a tax on automobiles.

It is argued that carrying out road pricing such as toll roads makes it possible to streamline the bus and to cover taxes obtained by road pricing for other means of transportation, but rather a policy that will be for low-income people It has been.
in Ride, Posted by log1k_iy