It turned out that hundreds of billions of money washing was done with the money laundering system centered on Russia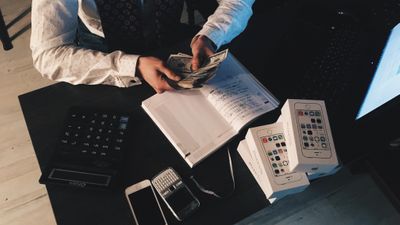 by Pavel Kunitsky

Money laundering and the (money laundering), politicians were carried out organized crime and corruption, was treated in a way that disguised the funds businessman was embezzled illegally, or transfer the money to a safe place or to avoid taxes It means that. It was reported that Russian investment bank Troika Diarrog planned and executed such a system of money laundering. Money laundering using this system called " Troika Laundromat " is expected to reach billions of dollars (hundreds of billions of yen) in scale.

The Troika Laundromat - OCCRP
https://www.occrp.org/en/troikalaundromat/

The Troika Laundromat: Five Quick Takeaways
https://www.rferl.org/a/the-troika-laundromat-five-quick-takeaways/29803199.html

Q & A: what is the 'Troika Laundromat' and how did it work? | World news | The Guardian
https://www.theguardian.com/world/2019/mar/04/qa-what-is-the-troika-laundromat-and-how-did-it-work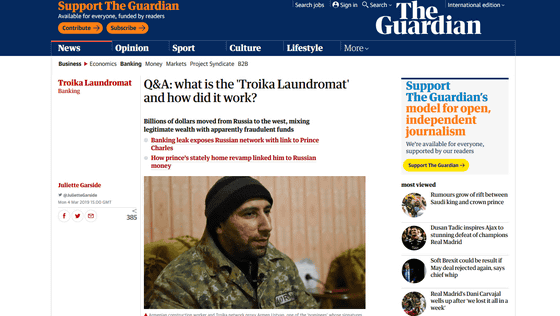 In money laundering, we combine legitimate money and illegal money, "washing" so as not to distinguish it. "Troika · coin laundry" contains more than 70 paper companies, and the funds to be washed collected from multiple sources are transferred between multiple companies incorporated in the system and sometimes in multiple accounts within the same company I washing it. It seems that mainly Russian wealthy people used to transfer funds to Western countries.

Most of the money transfer was done through iumkio bankas , a commercial bank in Lithuania, but the employees of k kio bankas never thought of the flow of money. Ū kio bankas is put under authority control in 2013 due to the financial difficulty.

The Troika · Coin Laundry was operated by the independent division of Troika · Dea Rogue. Mr. Ruben Vardanyan , an Armenian businessman who was also CEO of Troika Dialogue until the year 2013 where money laundering was taking place, is well known to Western countries in charitable projects and others.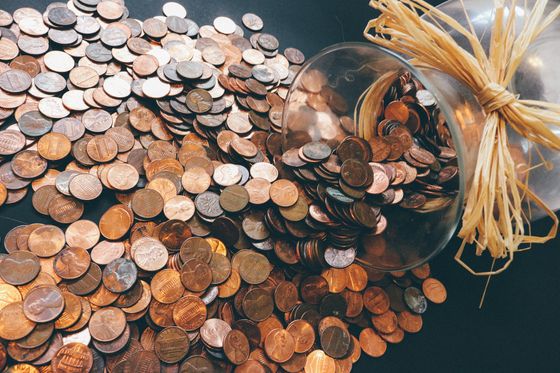 by Olichel

Approximately $ 4.6 billion (about 500 billion yen) of funds are invested in Troika and coin laundry, and almost the same amount is mixed with legitimate funds and is believed to have been remitted to the western account. The remittance is mainly executed based on the sales contract of the product, according to the transaction contents recorded in Ūkio bankas, it seems that things such as food items, television and automotive parts were supposed to be sold. However, the company involved in Troika / Laundromat is a paper company, and it seems that actual merchandise sales were not done.

For example, in March 2004, Ⓡkio bankas paid $ 204,000 (about 22 million yen) to the Latvian account and the nominal deal was "purchasing auto parts." This remittance was from a company called Industrial Trade Corp in Panama, but Industrial Trade Corp did not have a connection with the automotive industry, but for the next six years it has been trading on food, computers, construction materials, etc. It is said that.

Many of the paper companies included in the Troika / Laundromat were supposed to own Armenians. However, many were people who were not involved in the company, such as construction workers and cleaning contractors working in Moscow, shopkeepers of barber shops.

Armen Ustyan is the one who used the name. Mr. Ustyan's signature has been found in a document about a $ 40 million loan to a real estate company in Panama discovered during a Troika / coin laundry investigation. Mr. Ustyan lived in Armenia's apartment with his wife and parents, he went to Moscow as a seasonal worker to make a living, and worked as a construction worker such as an apartment renovation. However, in response to the interview of the Organized Crime / Corruption Report Project (OCCRP), Mr. Ustyan says he has not heard of any huge transactions.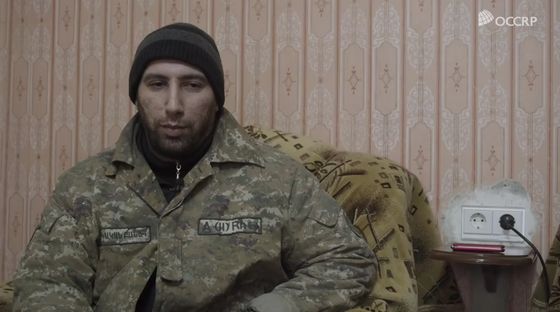 Several investigative agencies, including prosecutors in Lithuania, are proceeding with investigations on Troika and coin launderers, but since the flow of money laundering is very complicated, it is important to know where the cleaned funds were finally transferred It is difficult to pin down. It has already been proved that several Russian politicians and their relatives did money laundering but it has become apparent that it is unclear to prosecute criminal justice, which country of law violation is in violation It is believed that it may take some time.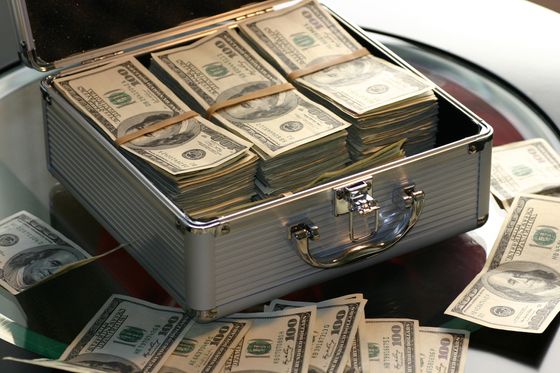 by Maklay 62
in Note, Posted by log1h_ik