Reservation and sale of aerial motorbike 'Speeder' emerging on jet engine started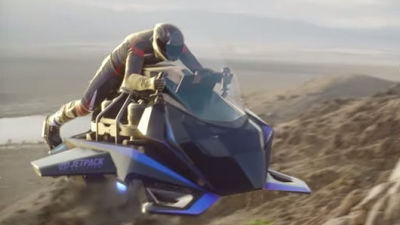 JetPack Aviation, who has developed a jet pack that can fly in the sky like an American comic hero, has developed a flying bike " Speeder " using the technology and started reservation sale.

Home - Speeder | JetPack Aviation
https://jetpackaviation.com/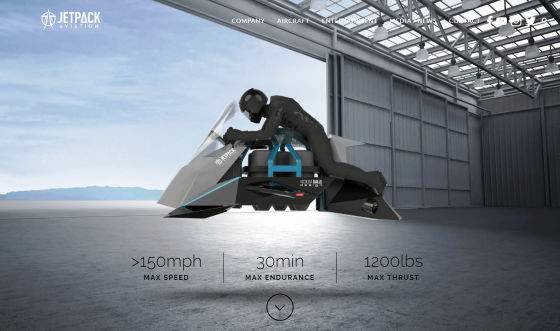 The Speeder: Jetpack Aviation opens pre-orders on jet powered flying motorcycle
https://newatlas.com/flying-motorcycle-jetpack-aviation-speeder/58752/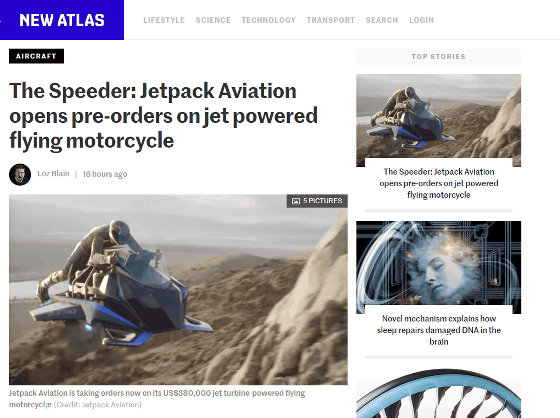 Details of Speeder can be confirmed from the following movie.

Introducing: THE SPEEDER - YouTube


A Speeder floating in a dimly warehouse.



The handle is like this. It is equipped with a 12-inch touch screen, and it is possible to use two kinds of aerial radio systems for air-air, air, and the ground.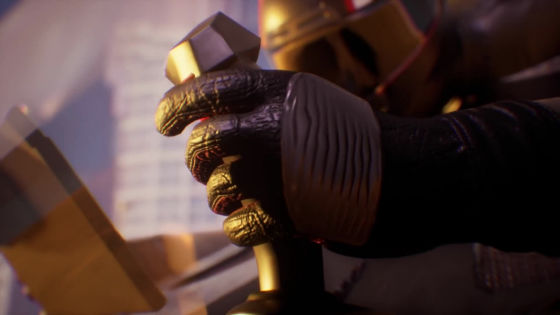 Accelerator brake is located rearward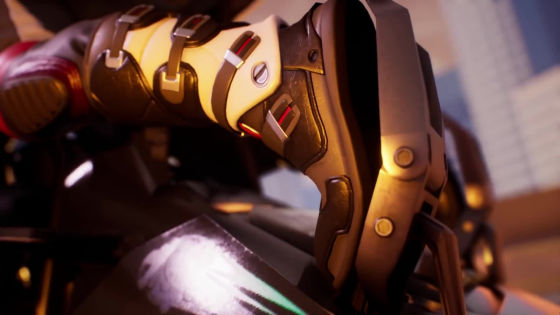 Looking at the situation when people are on from the front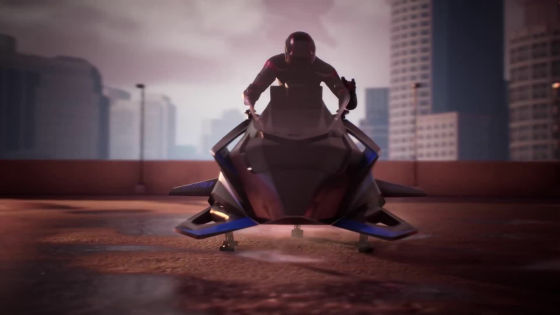 It floated on the roof of the building. Speeder is a design that the propeller can not see from the outside, unlike the "flying bike" that Dubai police will introduce . The drivers also do not sit vertically, they are straddling forward like a motorcycle.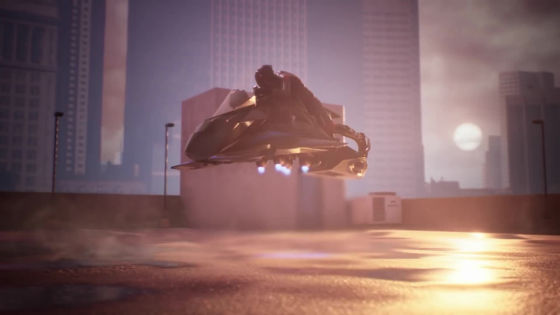 The maximum speed will rise to 15,000 feet (approximately 4.5 km) at 150 mph per hour (approximately 240 km per hour). Depending on the weight and density of the pilot, it is possible to operate for 10 to 22 minutes.



The state that I looked up from below also makes me feel the near future.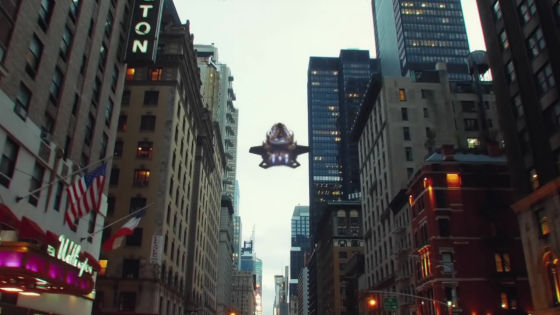 Jetpack Aviation is a company that has developed jet pack for many years, and Speeder also uses jet pack technology. Speeder has four turbojet engines and it has sufficient thrust to emerge 105 kg body and up to 109 kg pilot.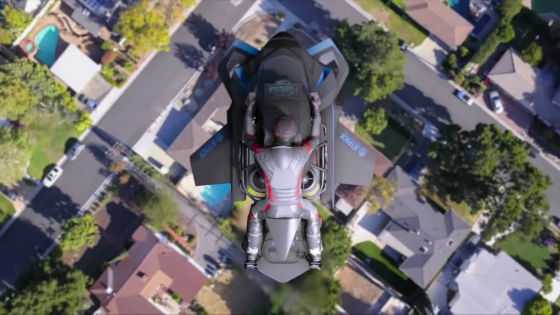 Speeder flying swiftly at the beach. According to Jetpack Aviation, Speeder is equipped with a fly-by-wire control system, so it will autonomously stabilize in the air like a quad-cotter drone.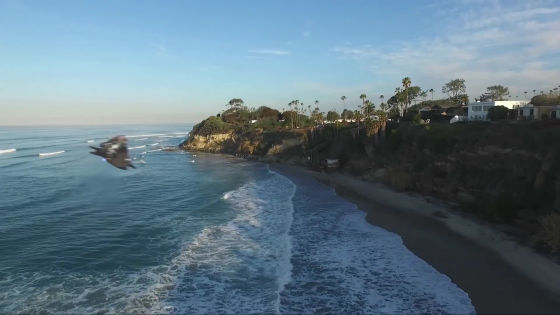 Add another one. Because there is no pilot it may be a drone of remote control.



Run in parallel ...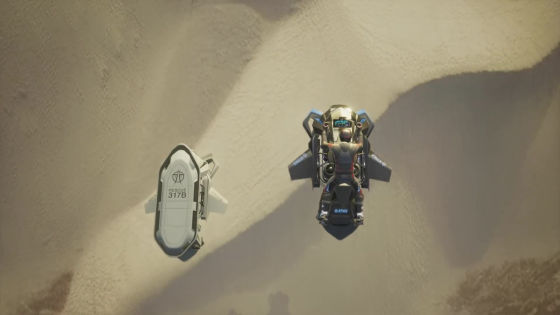 The pilot slowly landed in the wilderness.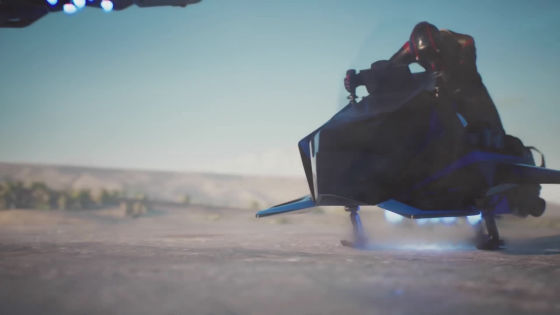 Speeder is a one-seater, but you can also carry your luggage if you use it with a drone.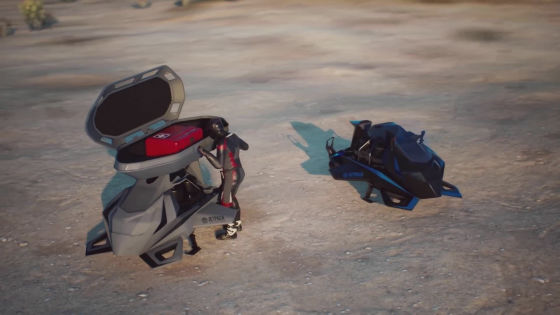 Speeder body is like this.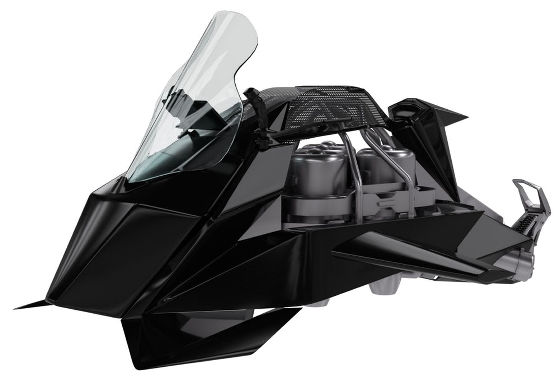 From the back.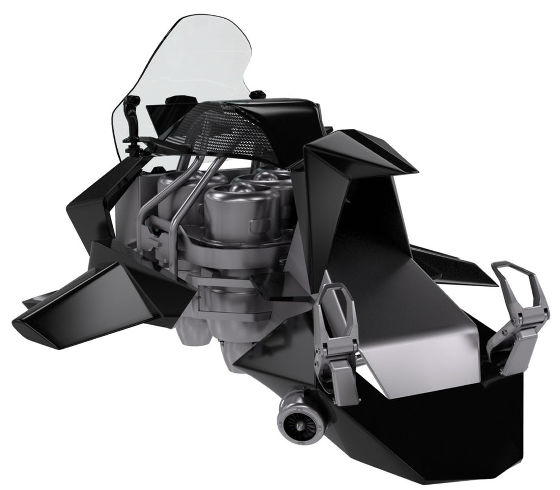 Two types of Speeder for individuals are preparing the necessary version of license and super lightweight version for no license required & recreation. Those who need licenses need a complete pilot license at the time of article creation, but Jetpack Aviation is negotiating with the Federal Aviation Administration so that they can respond to licenses of Recreational Pilot and Sport Pilots, which are easier to obtain.

According to the capability of the main body, Speeder does not correspond to land transportation like Moto Volante , the noise is 120 db and it is classified as " extremely noisy ". The price for individual Speeder is 380,000 dollars (about 42 million yen), so people who can be owned by individuals are limited. Speeder which only CG images and images are released as mentioned above, but it is supported by the program of Y combinator and it is expected that the product development will be greatly advanced over the next few months to several years.

At the time of article creation, limited 20 Speeders are planned to be manufactured, and can be ordered at $ 10,000 (about 1.16 million yen). Also, from the website you can also pre-order military versions, this time a jet turbine has been added, which also supports remote operation so that it can be used as an unattended drone or cargo transporter.

Home - Speeder | JetPack Aviation
https://jetpackaviation.com/