Home edition users are screaming for Windows 10's automatic update program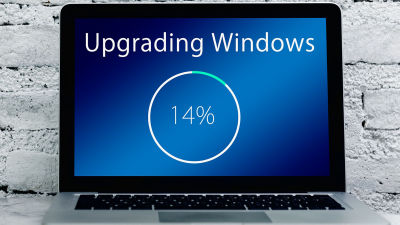 In Windows 10, a security update program and a large-scale update program twice a year are automatically updated. However, there are many users who are dissatisfied with this automatic update program that work has been affected, especially because Home Edition users are in a situation where it is difficult to avoid unexpected updates, in particular, Microsoft should review the function / structure "Security experts point out.

In Control with no Control: Perceptions and Realityof Windows 10 Home Edition Update Features
(PDF file) https://www.ndss-symposium.org/wp-content/uploads/2019/02/usec2019_02-5_Morris_paper.pdf

Windows 10: New study shows Home edition users are baffled by updates | ZDNet
https://www.zdnet.com/article/windows-10-new-study-shows-home-edition-users-are-baffled-by-updates/

This time, the research team of Professor Jason Morris of University College London, etc., published a paper on defects caused by Windows 10 automatic update program. The research team investigated the actual usage of the update program of Windows 10 version 1803 or later for 93 Windows 10 Home edition users.

According to researchers, whether the automatic update program of Windows 10 works properly depends on "user and system characteristics". The flow chart below is processing contents of automatic update decided on the basis of "ordinary users" supposed by Microsoft, but researchers point out that it is too simple for a wide variety of users.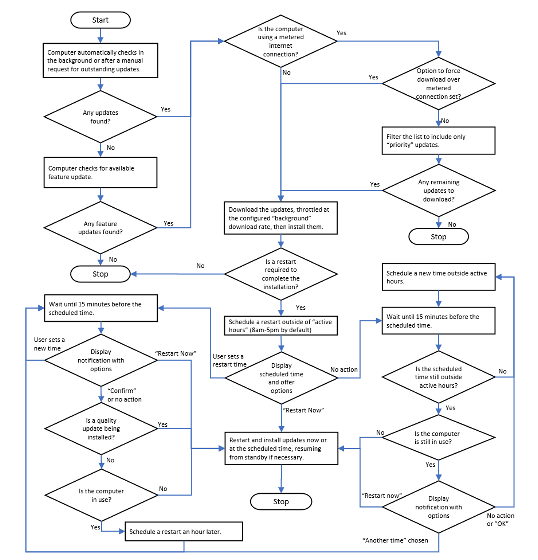 As a result of the questionnaire survey, many users considered Windows 10 update method itself as "improved compared to previous Windows OS". 53% of the previous Windows OS users feel that "Windows 10 is easier to update", but only 8% think that it became difficult. In addition, more than half of the users who answered that "interruption was reduced" by Windows 10 update accounted for more than half.

However, there are voices of users actually experiencing defects due to automatic update of Windows 10, and the reason is that Microsoft has adopted the "active time" which is specified in advance to hold the update inappropriate But researchers point out.

It is an active time to designate to limit restart by automatic update in order to avoid unexpected updates, but researchers say that cognition to users is not progressing. It seems that only 28% knew the function of active time.

In addition, it is desirable to match the active time with the usage situation of the user himself, but the active time is default "8 o'clock - 17 o'clock" to the user of the Home edition who is often used not for business use but for personal use for home use It is specified that there is a problem. Also, among the 26 subjects who knew the function of the active time itself, although the active time was not appropriate, although the daily use time collided with the automatic update, the active time was actually changed from the default It seems that only 10 people did it.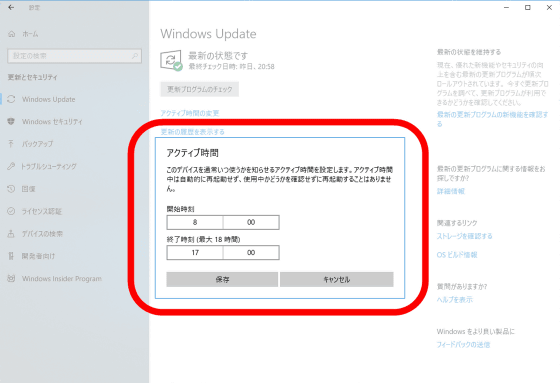 In particular, Windows 10 Home Edition has a restriction that "a reboot is pending" (due to automatic updating) is not displayed, so if you select the option to restart at a specific time In case you are concentrating on tasks, researchers point out that users suffer confusion as sudden unexpected reboots appear to start.

Either way, about half of the respondents answered "We experienced an unexpected reboot" as a survey result is a problem, and researchers think that Microsoft needs to improve the automatic update program. In the first place, Microsoft needs to be aware that the user does not understand how frequently the update is delivered, that he does not understand the difference between the monthly Windows Update and semi-annual feature update program, There are also indications that the need to review the necessity of a large-scale update twice a year, which is time-consuming and prone to malfunction.