Full-fledged frozen yogurt & chocolate waffle 'Sunnysu' tasting review that can be enjoyed near Cologne Cathedral Review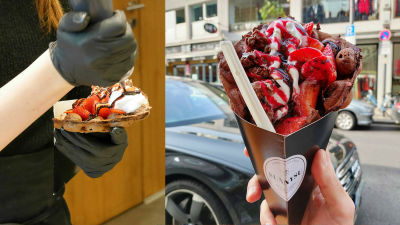 I looked for a local sweet near the World Heritage Cologne Cathedral and found a sweets yogurt / waffle sweets store " Sunnysu " in a paper cone. It became a sweet snack while enjoying fresh fruit & chocolate and sour taste authentic yoghurt.

Waffeln, Frozen Yogurt und Softeis: Das Franchisekonzept von SUNNYSU
https://www.sunnysu.eu/

After successfully depositing large suitcase in Cologne Central Station, walking around the town of Cologne with his hands ... ...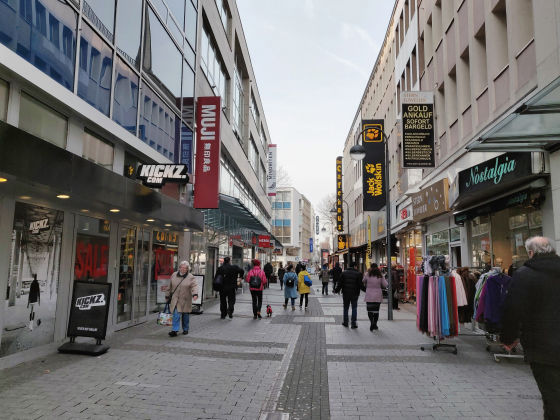 I found a store called "Sunnysu" in the place I walked about a couple of minutes walking distance from Cologne Cathedral.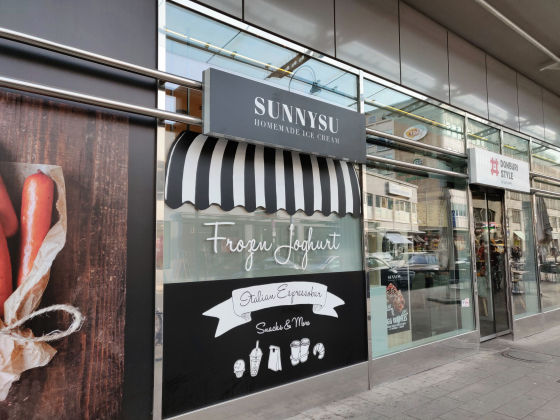 The address is " Breite Str. 29, 50667 Köln "


The waffles took plenty of chocolate seems to be the main products.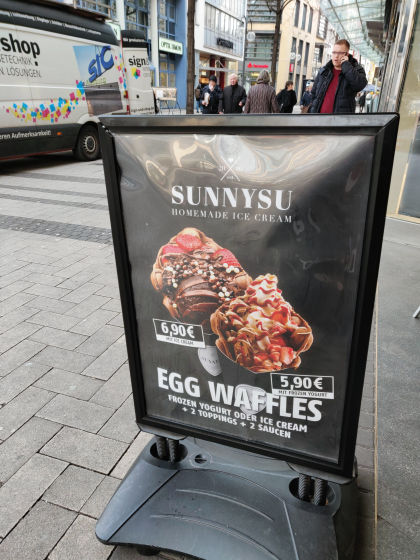 So I tried going to a store on the first floor of a large supermarket "REWE Richrath".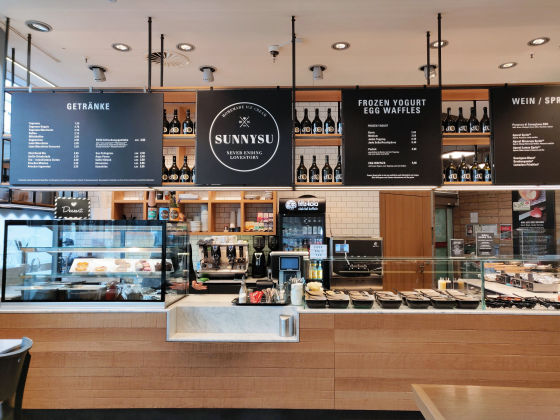 There are fruits at the glass counter ... ...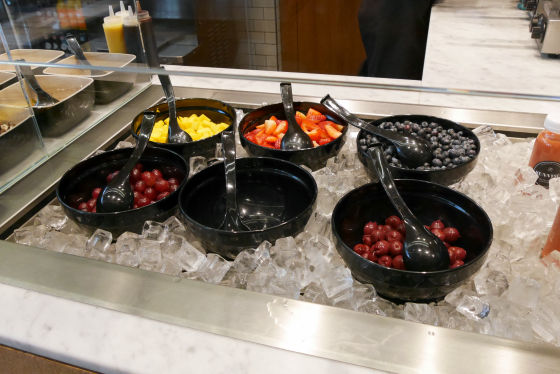 The toppings of sweets such as chocolate and gummy are linedly.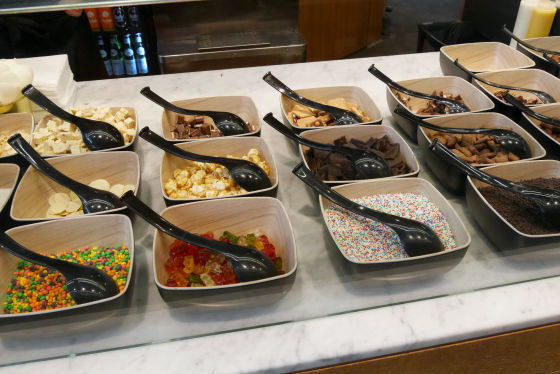 The system is to make original frozen yogurt waffle by combining frozen yoghurt, one fruit, one sweet topping, two kinds of sauces into a waffle fabric. I decided to choose a chocolate base waffle that is standard.



Creating waffles with a special frying pan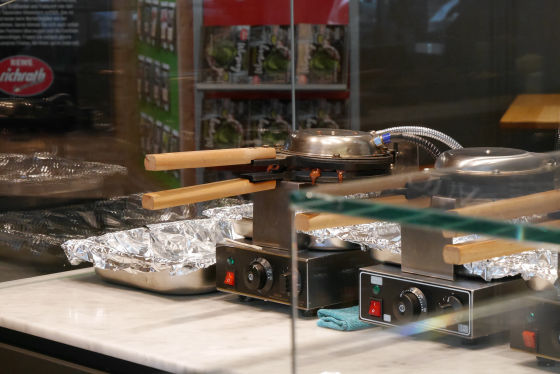 Put waffle in cone made of paper.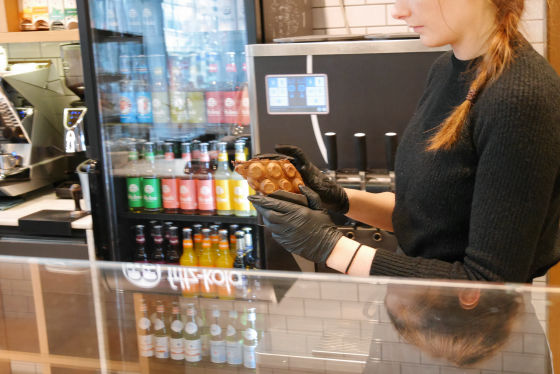 I chose strawberries for fruits and chocolate crunch for sweet toppings.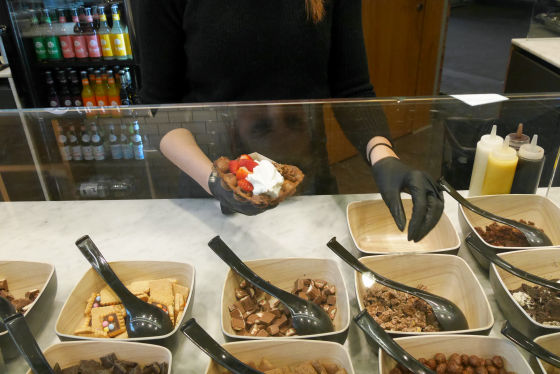 Finally chocolate sauce and a lot of strawberry sauce are sprinkled.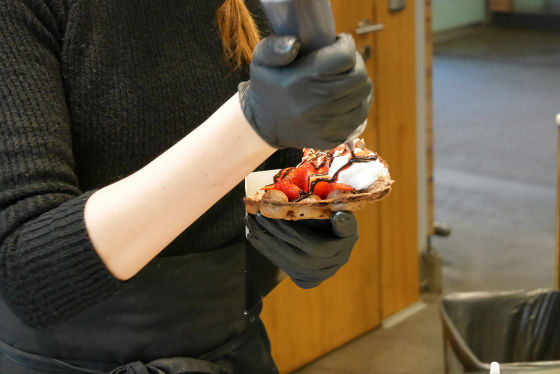 Completion of "Strawberries & Chocolate Frozen Yogurt Waffle". The price was 5.9 euro (about 740 yen).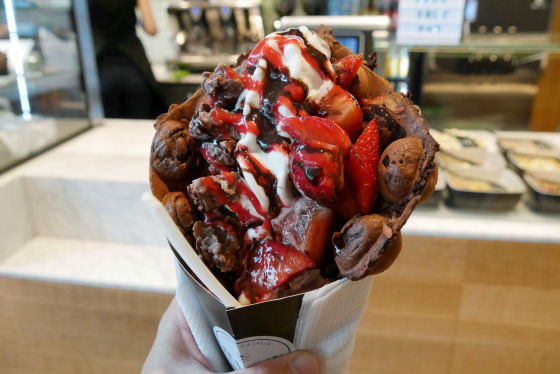 The shop has a counter table to eat waffles ... ...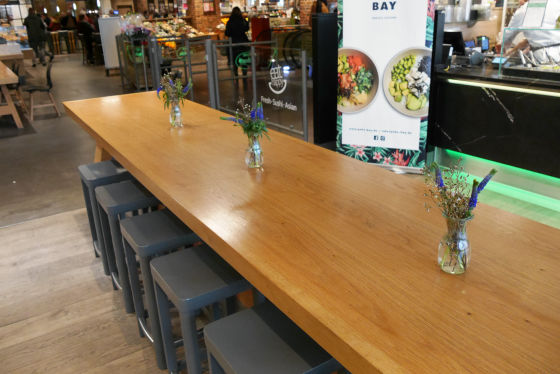 You can order drinks such as coffee.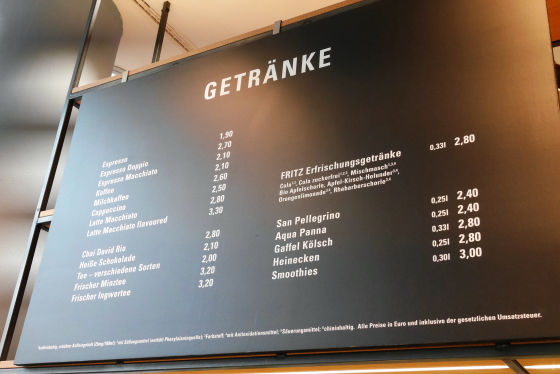 I decided to eat outside outside looking at the cityscape of Germany.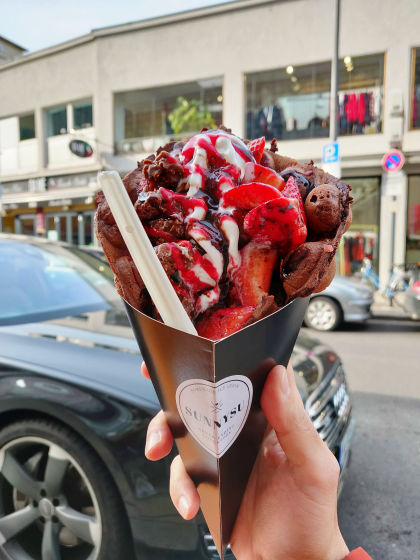 Choco & strawberry are brilliant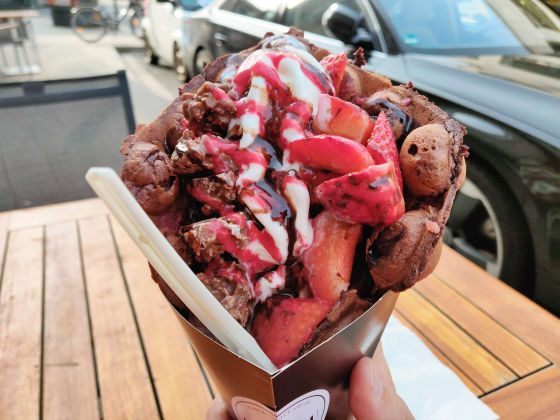 From behind you can see the waffle fabric well.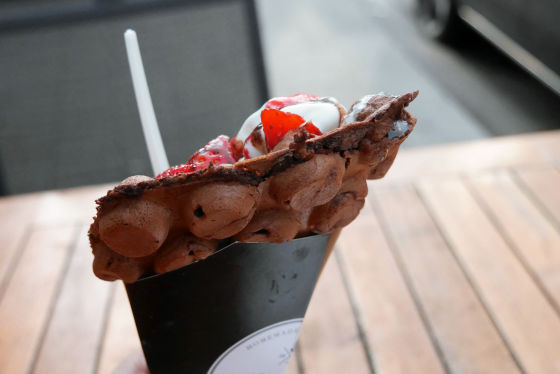 First of all, if you eat scooped with frozen yoghurt with a spoon, it has a firm acidity and it is refreshing. Frozen yoghurt which is chilly with strong acidity which does not lose at all to chocolate and strawberry sauce is not too sweet.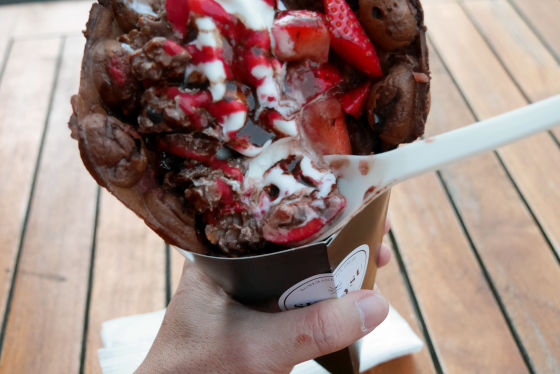 When I grip on the ears of waffle ......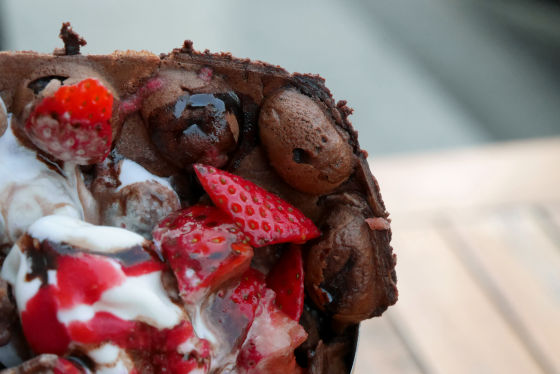 After all, the sweetness is modest and the chocolate flavorful rich chocolate waffle is an adult sweet.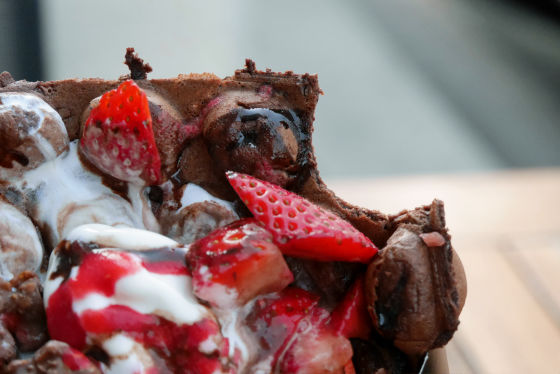 The toppings' chocolate crunch is a firm sweetness.



If you eat alternating with frozen yogurt acidity you will not get tired.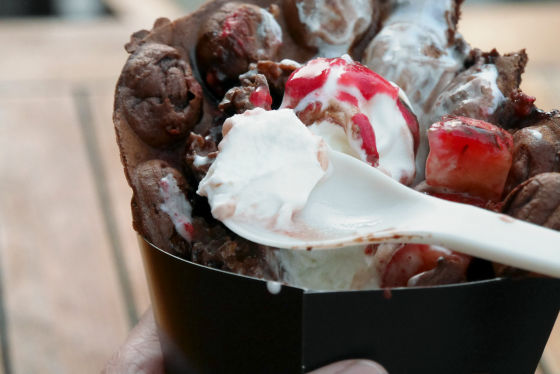 Sour tasty authentic yoghurt is outstanding compatibility with chocolate waffles.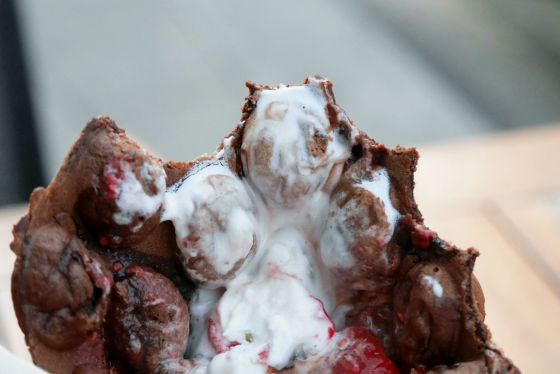 Strawberry also had a sour taste, so it became sweet modestly sweet overall. As Sunnysu 's waffle is in a corn, it was a sweet that you can take while taking a walk and walking around the city of Cologne.