I tried to put together 'Yuru Can 作品' works such as Shimarin as if coming out of anime and deformed type figures that are healed just by looking at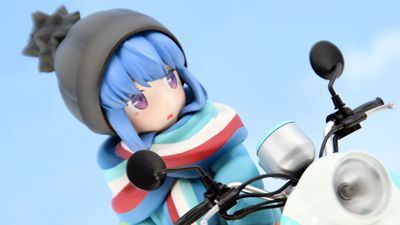 The "
Yuru Can
」 ", which depicts the daily activities of high school girls camping together, is broadcasted in the winter of 2018 and the production of the second phase is decided. I found a lot of works with such "Yuru Can モ チ ー フ" motif at the
Wonder Festival 2019 [Winter]
venue, so I summarized them.
TV anime 'Yuru Can 公式' official site
http://yurucamp.jp/
At the ALTER
booth, '
Shimarin with Scooter
' was displayed against the blue sky. The original form of Shima Rin is Tanaka ☆ Sen, the coloring is Watanabe Dai, the prototype of the scooter and the coloring is Miura Osami.


Shima Rin with scooter looks like this. Shima Rin is sitting on a scooter based on light blue. The scooter had the Wakaba mark.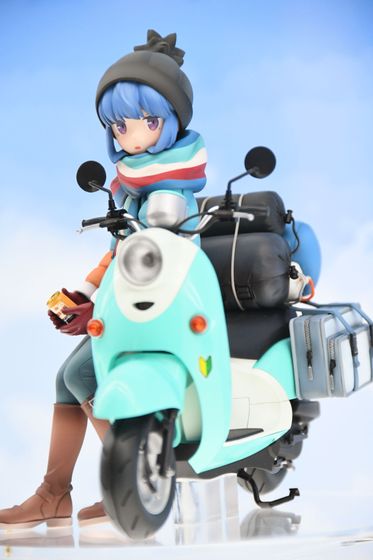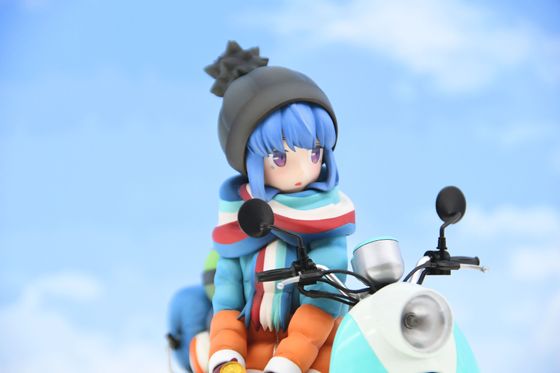 The scooter was full of camping luggage. Shima Rin with scooter was about to be released.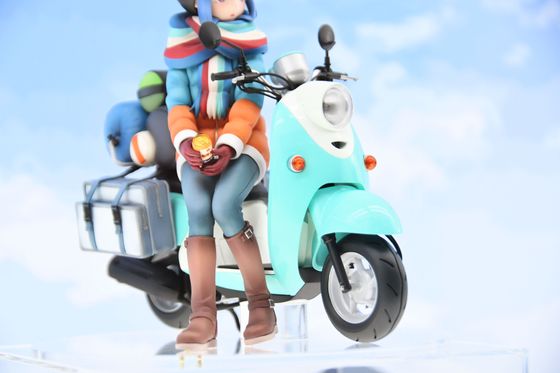 6-24-10 ' Pin Pot House ' booth was actually decorated with Shima Rin and Kagamihara Nashin in the camp against the backdrop of Mt. Fuji.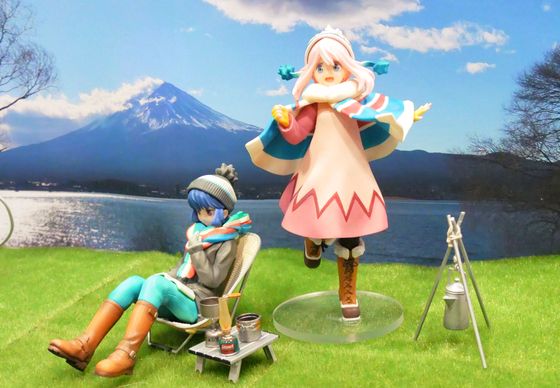 Sitting on an outdoor chair,
Shima Rin enjoying leisurely camping
.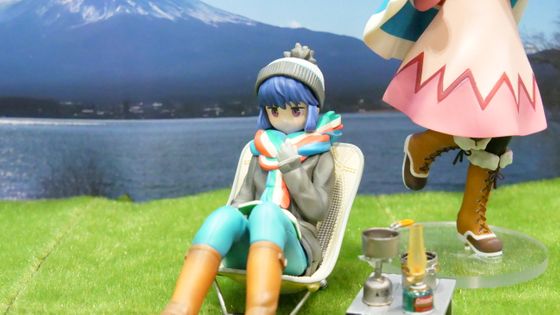 A table Kochel burner is attached to the figure of Shima Lin, and the price is about 7,000 yen.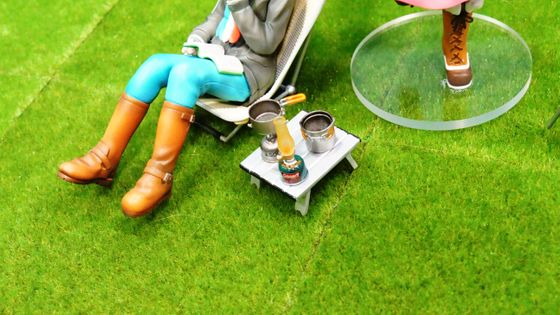 Each Kajiwara Nade that runs happily at a campsite comes with a pot lamp. The price here was 7,000 yen.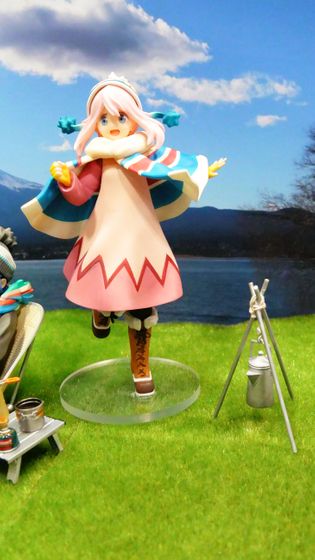 7-31-05 The
Happy Bell
booth had a series of figures from the Secret Society Blanket that appeared suddenly during cold winter camps. The Chihuahua Chikuwa that Ena Saito keeps is also figured out as the President of Chikuwa. The price is 7,000 yen.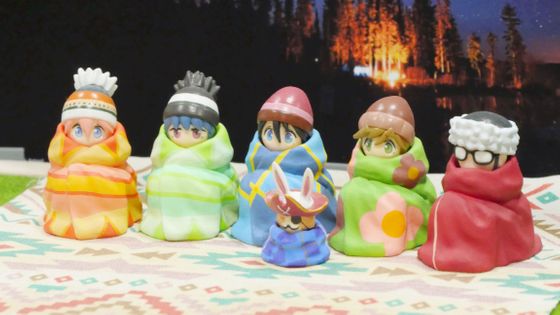 7-48-07 '
83 ℃
in the' booth,
Hoto
'Pink curry noodle holding', 'Aoi-chan Hoto noodles holding,' 'Rin-chan curry noodles holding', 'Aki-chan Hoto noodles holding' was riding on top of the. The price is 5000 yen each.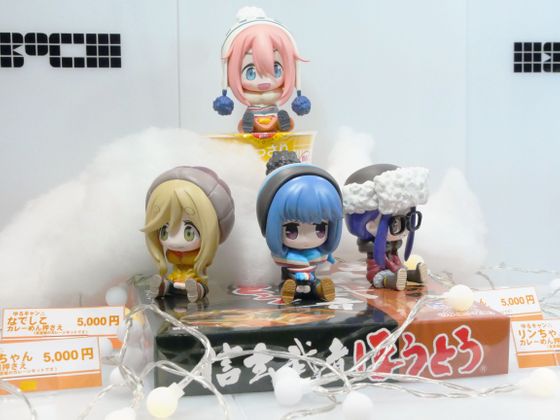 He loves hot pots and discovers the figure 'Faucet Nabe Shikochan of hot pot' which has been integrated with hot pots at
each work area
Nade Shiko in the 5-28-10 '
Tochichi Kobo
' booth.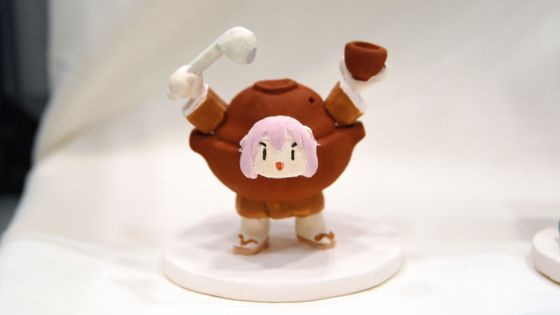 Shimari-Den-Gi, whose motif is Shimarin's hairstyle, was also on display. 'The hot pot of the hot pot, Naiko Shikochan' and 'Shimari-dongo' were only for display.



5-22-09 At the '
Takechi Ham
' booth, I could meet 'Shimarin Tobutan', where Shima Rin sat on a pig man's gym to sit on a gym. The price is 1,500 yen.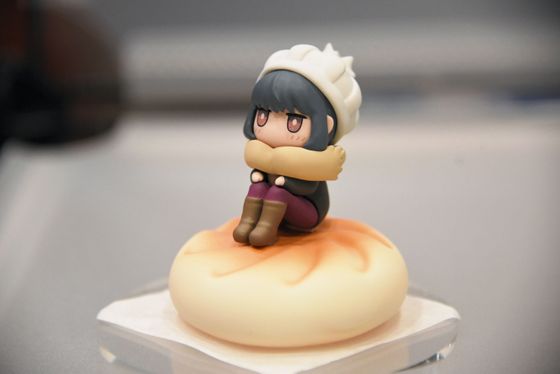 At the '
Maruchishinku
' booth, 'Deformed Mende Shiko' which deformed each Kajiwara Nadeshiko of the clothes when she first met Shima Rin in the first episode of animation ...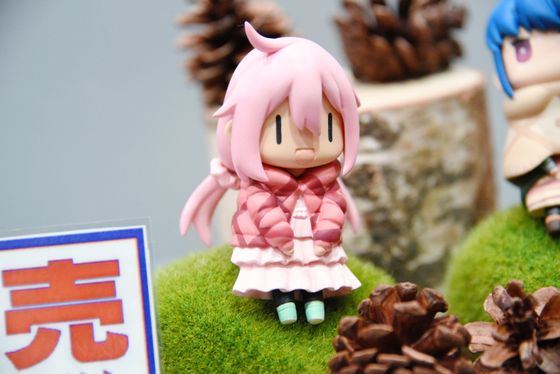 We found 'Deformed Meshimarin' that deformed Shimarin sitting on the bottom of a pot. The price was 4,000 yen each.