I tried to eat ace cook 'Masaka's Umaisa Chinese style sauce sauce ramen × grain mustard' that melted the grain mustard into oyster's umami soup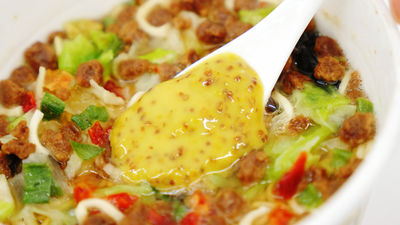 As the first series of Ace Coc's new brand " Masaka no Umasa " pursuing "Masaka" taste, which is a combination of unexpected seasonings and ingredients not usually used for ramen, " Masaka's Umasa Chinese style sauce soy sauce I tried putting ramen x grain mustard "appeared on January 28, 2019 (Monday). The first cup noodles are said to have become an unexpected combination by adding "After-dusk mustard" to soy sauce ramen filled with oyster's umami, so eat it to see what kind of taste it is. It was.

Masaka's Umasa Chinese style sauce sauce Soy sauce Ramen × grain mustard put on new release
(PDF file) http://www.acecook.co.jp/news/pdf/1901_TLONH.pdf

"Masaka's Umasa Chinese style sauce sauce sauce ramen x grain mustard" (205 yen tax included) is a vertically long package based on red.



The package has pictures of grain mustard on astragalus, and "grain mustard" element is extruded to the front.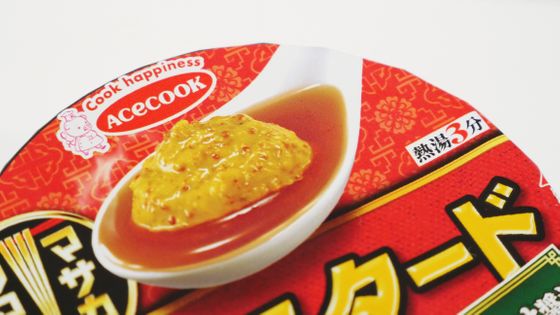 The base is Chinese-style soup stock soy sauce ramen, it is said that there is umami of oyster.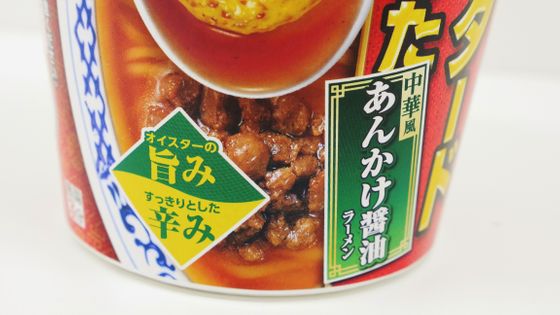 Looking at the raw materials, "Mustard" and "Oyster sauce" are included in the soup, and in addition, it is difficult to say "chicken · sweetened meat spoil", "cabbage", "red pepper", "chrysanthemum" It seems to be contained.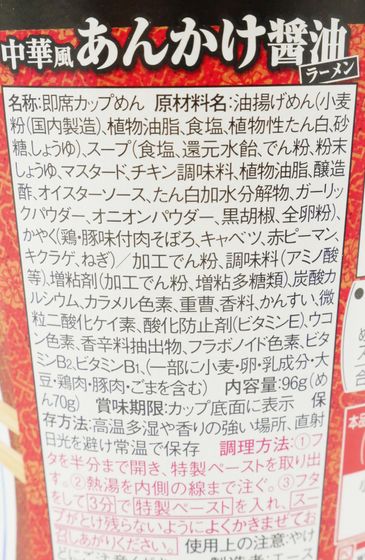 The content per meal is 96 g, the energy is 382 kcal.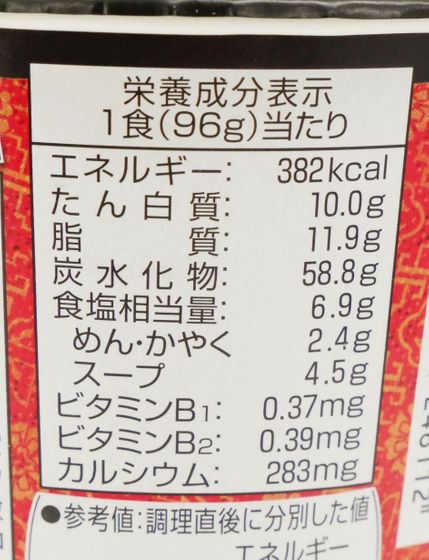 When opening the lid, inside "special paste" bag is contained ......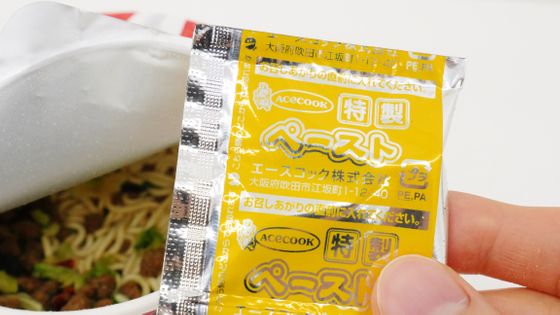 On top of the noodles, meat dregs and cabbage etc were quickly found.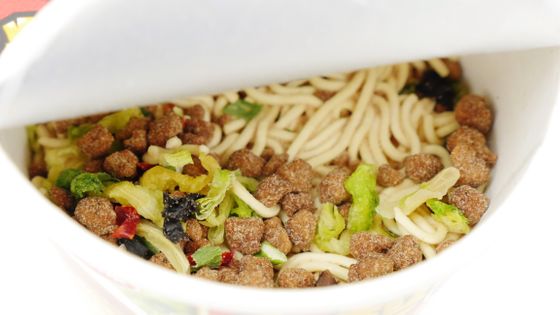 Remove the specially made paste bag, put hot water and wait for 3 minutes.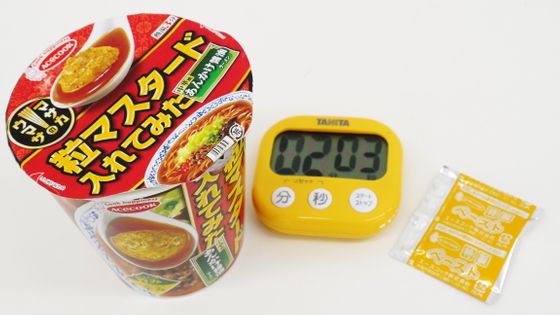 After 3 minutes, when opening the lid, the scent of oyster will spread and the appetite will be intensified. At best it's colorful and you want to eat quickly ... ...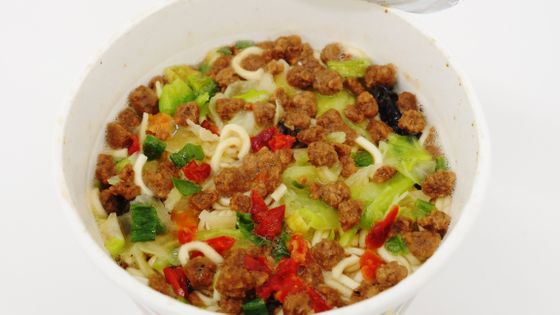 It is necessary to add special paste before stirring. The content of the special paste is grain mustard.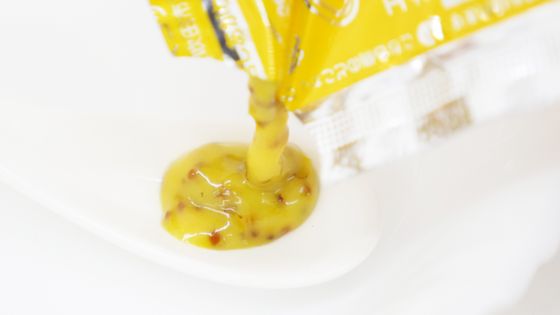 Completion by stirring firmly so that grain mustard will not melt. The fragrance of mustard is firmly felt.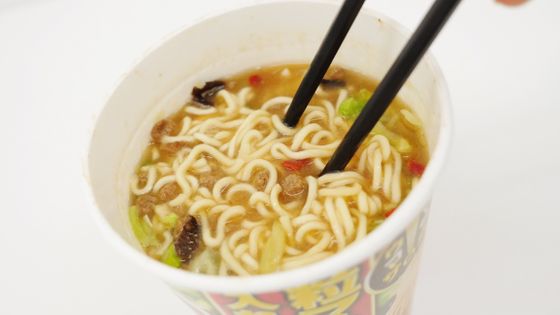 When you drink the soup, the soy sauce that felt oyster's umami matches and the bittern mustard's bitterness match, you can feel a unique flavor.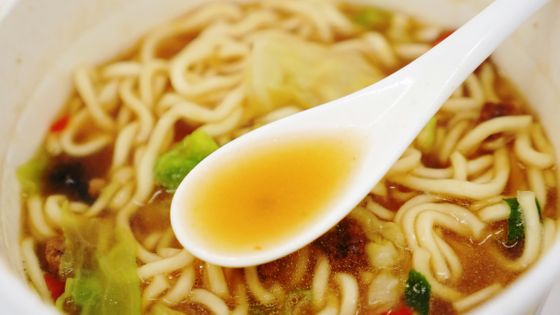 When trying eating noodles, combinations of spicy like going through the nose of mustard and mustard are certainly strange, but there are punches and it is a better combination than expected.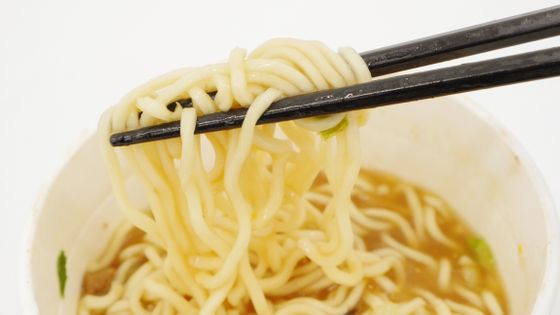 Both the mustard's flavor and the oyster's umami were soaked in at the end.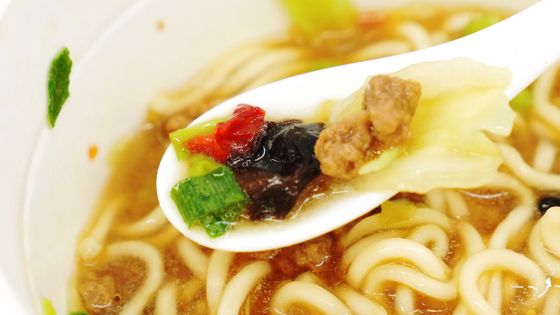 "Masaka's Umasa Chinese style sauce sauce soy sauce ramen × grain mustard" has been made available at convenience stores and supermarkets throughout the country, and the suggested retail price is 205 yen (tax excluded).