A man's movie watching a sleeping face for more than 200 people falling asleep during live broadcasting records the number of playbacks of 1.9 million times or more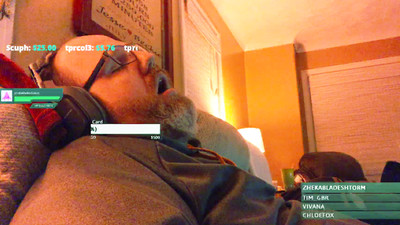 When regretfully sleeping and playing net surfing and games till late night, you may " sleep falling " that is attacked by a sleep and falls asleep. Twitch falls asleep during live broadcasting with Twitch, Twitch's top-ranking movie that captured the moment of men's waking-up, which delivered their sleeping face for 3 hours all over the world, at more than 1.9 million times at the time of article creation It has become a topic as having recorded the number of times played.

Twitch streamer falls asleep during stream, wakes up to find 200 people watching him
https://mashable.com/article/twitch-streamer-sleeps-new-followers/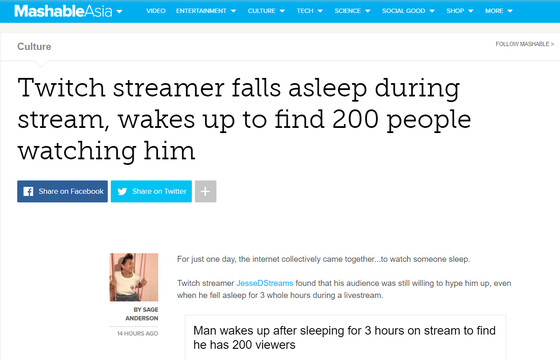 JesseDStreams who makes live performance with Twitch performed live distribution as usual in Twitch's "Just Chatting (chat only)" category on January 27, 2019. JesseDStreams 'familiarity was almost equal to then at that time, and only a few people are seeing JesseDStreams' live commentary. Mr. JesseDStreams did not talk about anything in particular, continuing the live distribution of only drinking drinks and eating something and just keeping watching TV.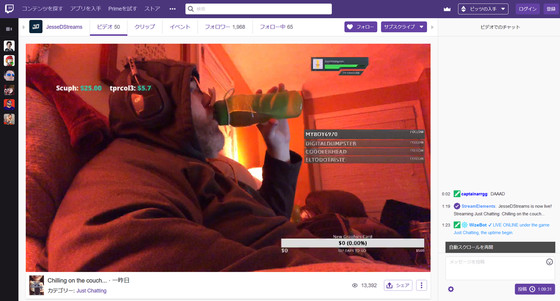 After 1 hour 50 minutes after the live distribution started, Mr. JesseDStreams gradually became sleepy, I will begin ship ship. Whether it seemed boring to just watch TV while rubbing your eyes sleepily, JesseDStreams eventually got 0 viewers for live distribution. JesseDStreams slept asleep and kept the sleeping face exposed to Twitch, even though nobody seemed to be in the situation he was not watching.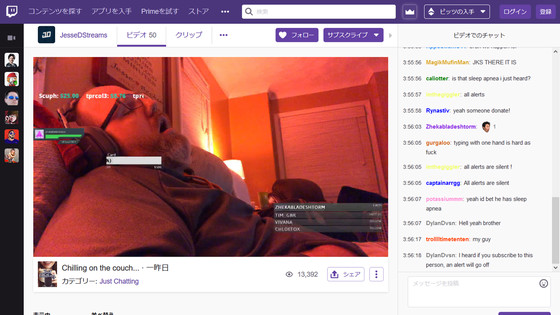 However, despite JesseDStreams opening up his mouth and dropping only the image of being in a sleep-sleeping state, despite the fact that he came to worship a cheap sleeping face, JesseDStreams got more and more viewers of distribution after he fell asleep went. At the same time, "Does he live?" "His sleeping face becomes Twitch's new emot (emoticon)" "Uncle getting up" "This is an American dream" Comments such as flight and fight, the chat field is unprecedented I showed it.

And the movie of the moment JesseDStreams wakes up is the following. Immediately after the movie created from Mr. JesseDStreams' live recording was posted on Reddit on the overseas bulletin board, the number of views increased tremendously. At the time of writing the article was reproduced more than 1.9 million times, the number of playback seems to be among the top ten of Twitch's previous clip movies.

JesseDStreams - The awakening - Twitch


Mr. JesseDStreams who awakens was surprised that although the number of viewers who were 0 people was increasing to over 200 people at once, while sleeping. Three hundred hours of watching my own sleeping face, as more than 200 people all said "living", "Ohayou!" "We are very fond of you", "I love you" I realize what I am doing and smile bitterly.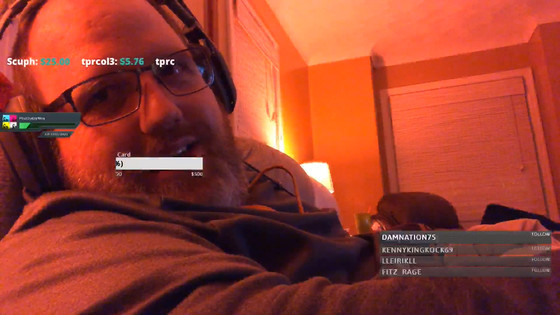 Also, in the movie below, Mr. JesseDStreams slowly swallowed the situation "What is this ...... Hey, everyone, I slept well ... ... Oh, I'm shocked, 213 people disliked, You can see a murmuring appearance.

JesseDStreams - hi guys, hi folks - Twitch


In Reddit's thread where the movie was posted, there are things that recommend "wearing CPAP ", "Mr. JesseDStreams's breath is that of sleep apnea syndrome ?" And those that disgust with the current state of live delivery mainly around Twitch etc. , More than 2300 comments concentrate. Among them, I was particularly excited about discussing the interpretation of the movie " Water World " which has nothing to do with it at all.

Although sleeping during live delivery violates the Twitch's terms of service, at the time of writing the article, JesseDStreams did not see any penalty from Twitch.