Amazon announces 'Scout' delivery robot that delivers packages unattended to the entrance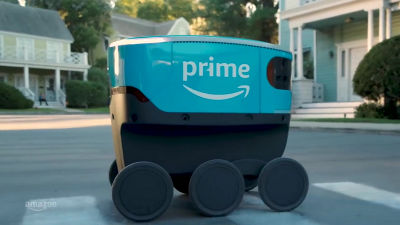 In order for Amazon to clear the last one mile issue, we announced the robot delivery service " Scout ". Scout has already been put into practical use as a pilot program and delivers packages to the home of Amazon users.

Meet Scout
https://blog.aboutamazon.com/transportation/meet-scout

You can see what kind of robot Scout is in one shot by watching the following movie.

Amazon Scout - YouTube


A light blue robot walking slowly on the sidewalk.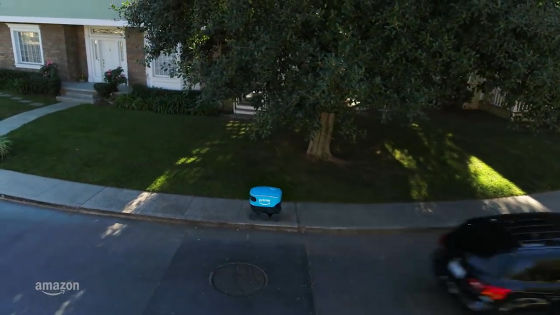 This is Amazon's delivery robot "Scout".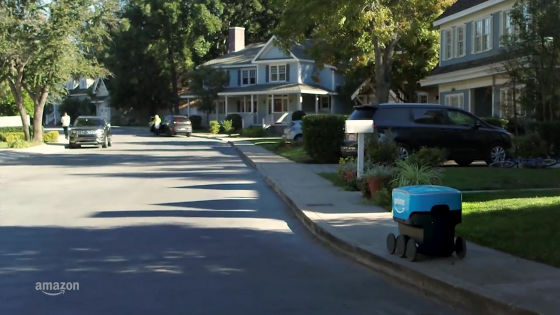 Pizza delivery robot " Starship " and " DRU " as well as delivering the package that we put in the main body.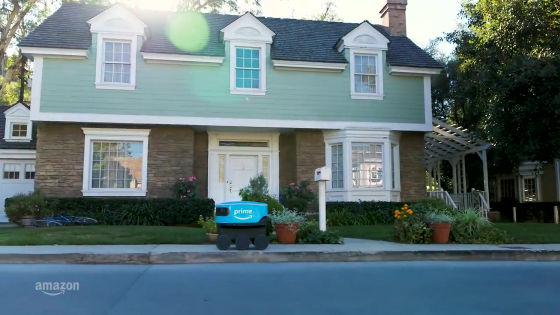 Crosswalks are also swissy.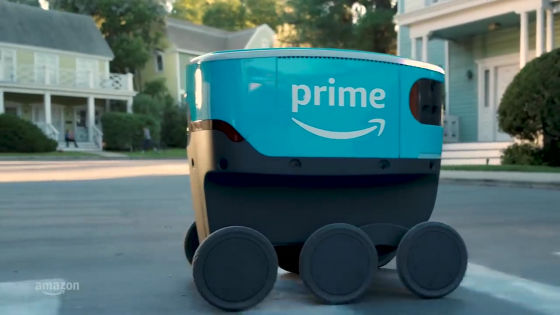 Arrived at the addressee. Scout waits at the entrance.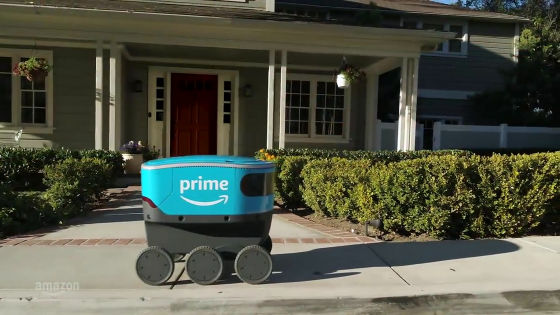 When the person who ordered luggage came out, the top cover of Scout opened automatically.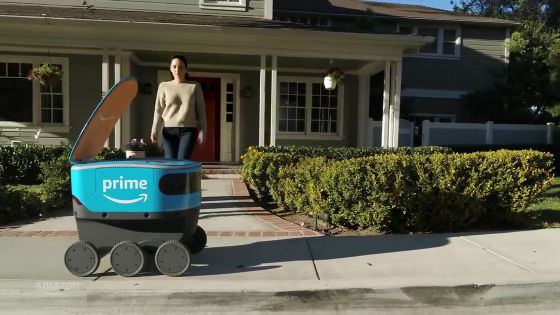 The user who takes out the inside baggage.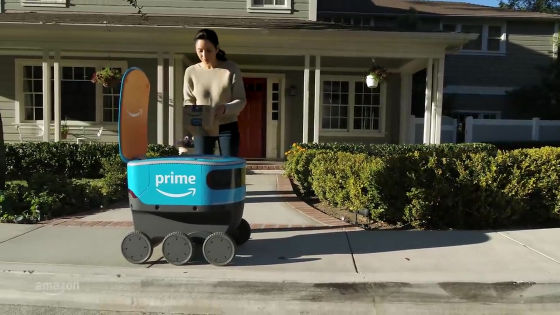 When I got my baggage and returned to my house, the cover of Scout was automatically closed.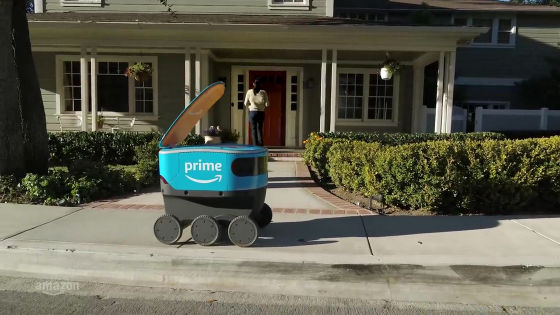 Safely delivered the package, Scout started again.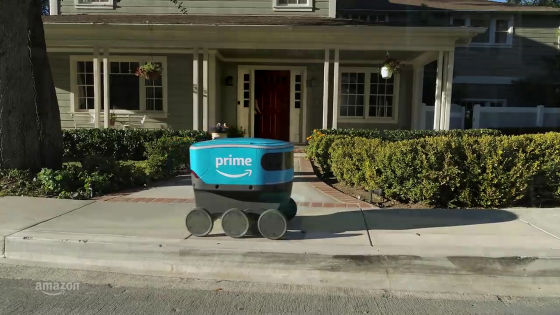 Although Amazon has built a product delivery network all around the world, how to automate the last one that delivers packages directly to users is a big problem. Although Amazon is researching the delivery by drone, although it is a realistic solution, it seems that it was decided to embark on the problem of the last one mile with the cooler box large six-wheel delivery robot "Scout".

Scout is a robot developed at Amazon's headquarters in Seattle, and it can avoid conflicts by recognizing pedestrians, cars, pets etc. First of all, robot delivery using six Scouts is conducted as a test program in the Snohomish group in Washington State, USA in the daytime from Monday to Friday. In addition, it seems that Amazon staff will accompany the delivery at the beginning of introduction.

In order for Scout to work, restrictions will be added to the delivery area such as road traffic conditions and security, but it seems to be a solution not only for the last one mile issue but also for the "launch throw delivery" problem rampant in the United States.

Amazon 's delivery member throws baggage to Poipoi - GIGAZINE