Customers complain that Airbnb complains that 'the camera was installed without permission in the accommodation room'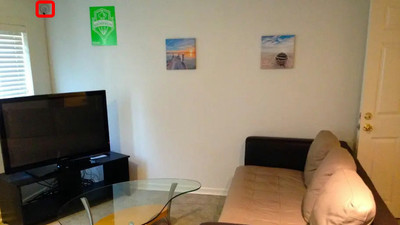 In the service " Airbnb " where you can rent a local person's house in over 190 countries around the world, the number of cases where the host (quorter) is silent and installing the camera in the room is increasing, and the privacy of the guests It has developed into a problem. Meanwhile, a professor at Carnegie Mellon confessed that a camera was set up without permission in the room that the family member stayed at the end of the year. In addition, I wrote blog the whole story that "Airbnb initially got complaints tightened."

who-is-watching-you-in-your-airbnb
http://jeffreybigham.com/blog/2019/who-is-watching-you-in-your-airbnb.html

Airbnb apologizes to guest for how it handled undisclosed security camera - CNET
https://www.cnet.com/news/airbnb-apologizes-to-guest-for-how-it-handled-undisclosed-security-camera/

Jeffrey Bigham, a professor at Computer Science at Carnegie Mellon University, stayed in a room reserved at Airbnb to spend the 2018 year old fishermen in Seattle with their families. However, at the stage of staying in the room, Mr. Bigham found two or more cameras installed indoors. Although the camera was not camouflaged to an outlet or human sensor, Mr. Bigham who was not informed that the camera was installed beforehand was surprised, it seems that he immediately unplug the camera's power plug.

Mr. Bigham immediately contacted Airbnb about the camera, "It can be said that the presence of the camera was adequately presented because the camera was shown on one of the photos of the room posted on Airbnb," Airbnb said in Bigham I dismissed Mr.'s appeal. The following image presented to Twitter by Mr. Bigham is the picture, although the camera is small indeed small in the upper left, it is a level not recognized as a camera unless told.

check out this picture from an @ Airbnb I recently stayed at in Seattle - notice anything concerning?

if you manage to spot it, that's great, because of Airbnb considers this photo to be proper disclosure ... 1 / n pic.twitter.com/gj9XFcaZoe

- Rogue P. Bigha ???? !! (@jeffbigham) January 15, 2019

After that, Airbnb seemed to ask the host of the room about the camera, and despite Bigham staying, the host sent an agent to the room and investigated. Knowing that the camera was disabled, the host said "After you stuck at Airbnb you removed our security system, was there something you want to hide somewhere?" He sent it to Mr. Bigham via Airbnb. In addition, the host seems to have claimed that Mr. Bigham "used the room severely and cluttered."

N / n I will end with this hilarious (maybe scary) message my host sent me when he discovered I had unplugged his spy cameras ... you'll have to read the article to find out what we were actually doing on New Year's Eve! N / n https://t.co/hcUZqzmF2s pic.twitter.com/7kn6AIbf2u

- Rogue P. Bigha ???? !! (@jeffbigham) January 15, 2019

Mr. Bigham said to hosts who showed attitudes towards accusing guests rather than going out of trouble, "Mr. Bigham opened a drag & gangbang party with 100 best friends or played with children and got tired at 9:15 pm Have you already gone to bed ...? It is certainly one of them that I tried to hide in the area, "sarcastically plenty. Also, regarding the usage of the room, I am denying it by publishing photos taken at the time of checkout.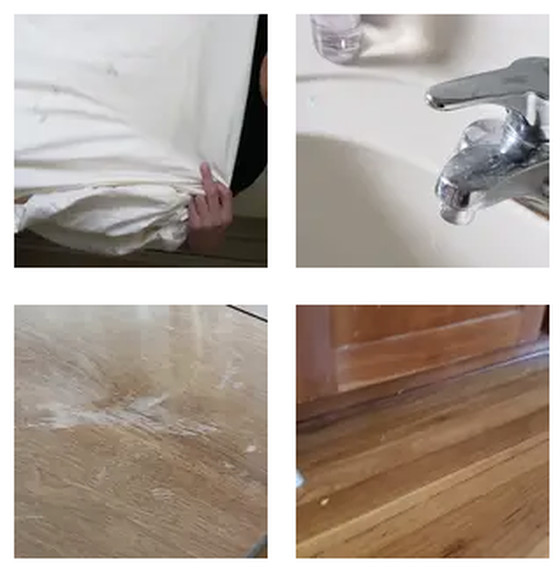 Mr. Bigham released this case on the blog and raised a problem on Twitter and there was a request from Airbnb under Mr. Bigham "to cancel the registration of the relevant host and refund the full amount of the accommodation fee" That's right. Mr. Bigham accepted the refund from Airbnb and donated the whole amount to the Electronic Frontier Foundation .

Please send us a request to receive that we need to receive your airbnb account information privately. Please send us a DM you will like us to review the case. Thank you.

- Airbnb Help (@ AirbnbHelp) January 15, 2019

In addition to Mr. Bigham's case, recently in Airbnb, hosts have installed cameras in the rooms and take pictures of themselves in succession, and discussions about host information morals and privacy protection of guests are rising. For example, in September 2018, a couple who used Airbnb reported a case of discovering a hidden camera from an alarm clock placed in a room.

A couple using Airbnb, find a hidden camera in the room that shows up to the bedroom - GIGAZINE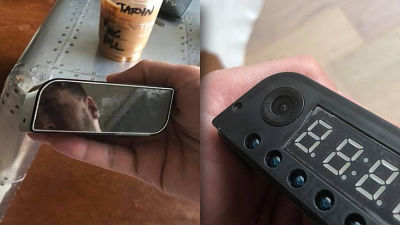 Meanwhile, Mr. Bigham also acknowledges that some guests at Airbnb ignore manners, so that the host has no choice but to install surveillance cameras in the room. Some hosts who are not able to continue staying for a long time due to strange rooms or troubles in the neighborhood who actually caused the irritability.

To lend a room with the service "Airbnb" to lend and borrow a room with the local people, the damage amount is about 9 million yen - GIGAZINE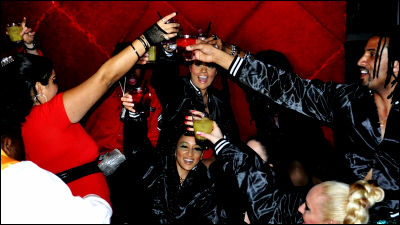 Airbnb acknowledged that there was no correspondence with CNET's interview, "We had privacy and safety as our top priority and the initial response to this case was not sufficient" It is necessary to obtain the consent of guests concerning the presence or absence of surveillance cameras because it is necessary to list the surveillance camera in the information list of the room. "

Mr. Bigham seems to have thought about privacy concerns in response to this case, "We need to think carefully about how we live in the monitored world. Just because you can record it does not necessarily have to be monitored. "