Limited Valentine's 'Crocan Sho Zak Zak Triple Choco Zaku' and 'Double Chocolate Soft' Tasting Review with Chocolate Puffy Cream Puffy Puff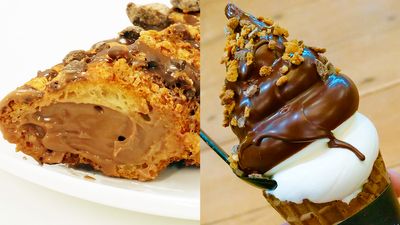 " Triple Choco Zaku " which filled chocolate cream and plenty of chocolate cream into a crispy stick shoe and further chipped chocolate sauce & flakes and " Double Choco Soft " which dipped in thick chocolate with a thick soft cream turned upside down by 180 degrees " Crocan Shoe Zakuaku " appears in the menu of the store. The Valentine's Term Limited Menu from January 14th to February 14th, 2019 is a dish of chocolate made from a signboard menu of the same store using " Crocan " fabric with the meaning "crispy" in French With that, I went to a shop and enjoyed feeling Valentine ahead.

CHOCOLATE ZAKU ZAKU | Choco zak Valentine Limited
https://zakuzaku.co.jp/lp/valentine2019/


New flavor appearance ????
We will sell the new flavors "Chocozak" and "Choco Soft" limited to Valentine in chocolate making for a limited time of 1/14 (Monday · Public Holiday) ~ 2/14 (Thu)!

We also opened the special page of Chocozak / Choco Soft.
Please see from the following URL ✈️ https://t.co/H2ybLdsDiu pic.twitter.com/KPOlc1u4uC

- Crocan shoe Zakuaku (@ zakuzaku_jp) January 7, 2019

I arrived at the shop of Crocan shoe zakkaku.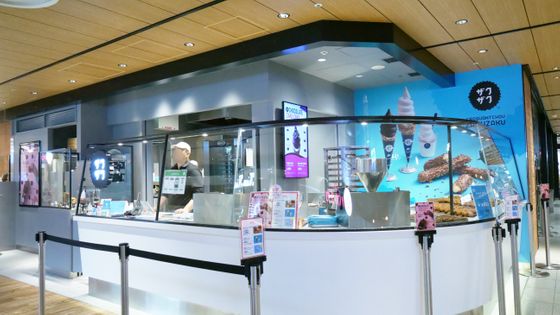 There was a display appealing to the appearance of a new menu at the shop front. I will order "Triple Choco Zaku" (290 yen including tax) and "Double Chocolate Soft" (550 yen including tax).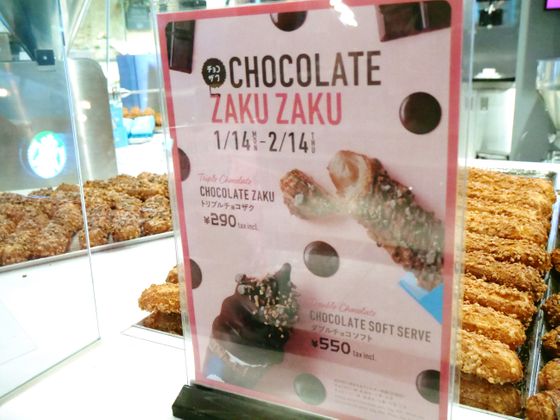 Double chocolate soft is like this, the clerk dips in a plenty of soft chocolate chocolate.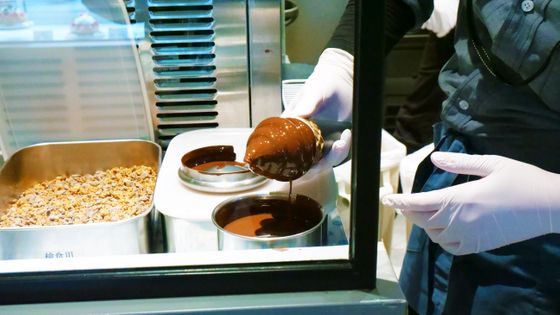 You can topple chocolate flakes and crocan dough crushed roughly into chocolate diped into finish, hand over with a spoon attached.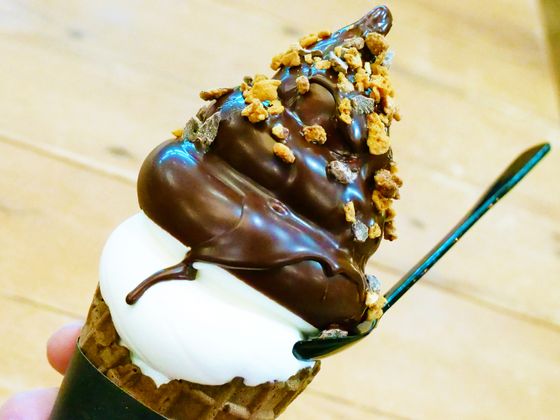 When I try to eat a bite, the crisp chocolate melts first on the tongue and after a bit of bitter taste, it's like a whipped cream freshly whipped, rich in deep ice cream is in the mouth The inside is overflowing. The toppings' chocolate flakes and the crispy texture of the crocan cloth turned out to be a good accent of fluffy melted ice, as opposed to rich flavor.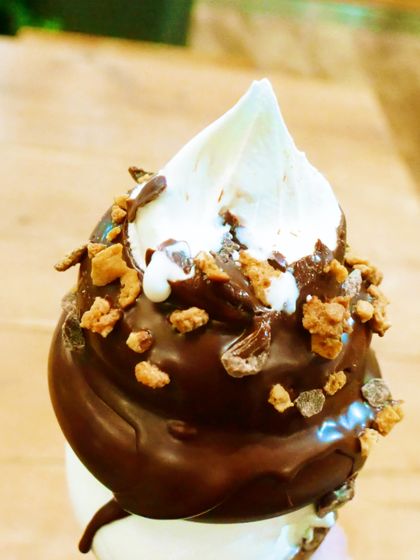 Triple chocolate zaku can take out.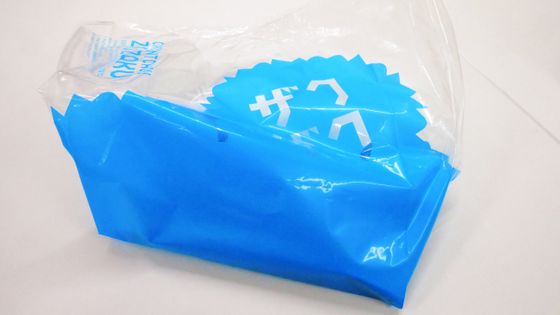 It is perfect for souvenirs for families, but since it is refrigerated, it is necessary to take it home as soon as you purchase it.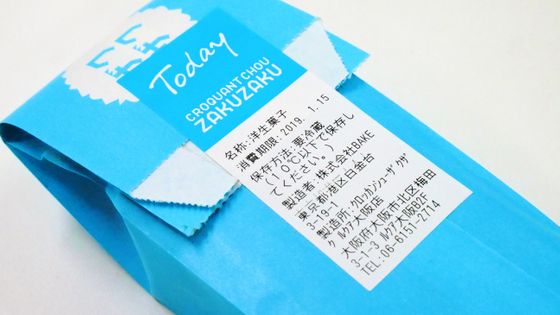 Compared with the iPhone XR whose long side is about 151 mm, it looks like this.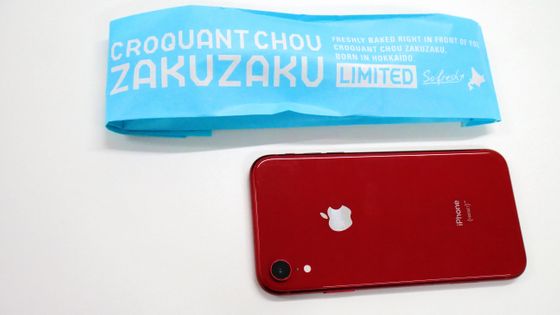 You can eat a rod-shaped triple chocolate zak little by little from a paper bag.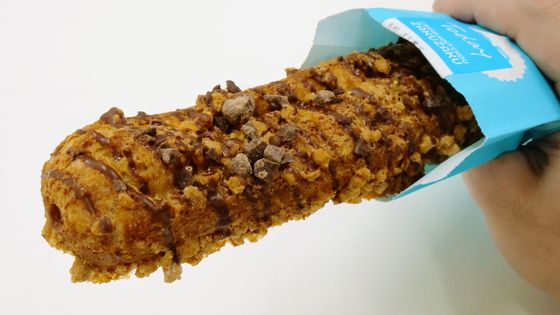 The section looks something like this. A chocolate sauce is applied to the cloth which was baked up to crisp crust, and more chocolate flakes which are overwhelmed are topped. When eating, the baked and baked fabric is crispy and crispy texture, you can enjoy various textures at once with chocolate sauce crispy and chocolate flakes with crunchy feel. Intense cream inside was sweet and exquisitely matched the flavor of chocolate with cacao feel and the scent of custard vanilla.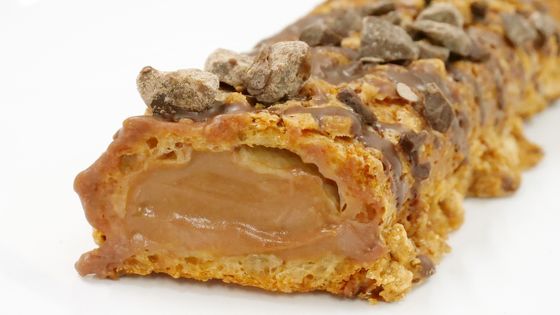 "Triple Choco Zaku" and "Double Chocolate Soft" are for a limited time period from January 14, 2019 to February 14, 2019, and can be purchased at all stores of Crocanshoe Zakuzak.