Major mobile carriers sell location information of customer terminals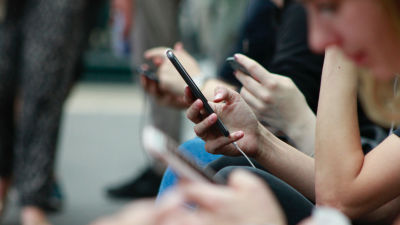 by ROBIN WORRALL

A major US telecommunication carrier called T - Mobile, Sprint, AT & T sells location information of customer terminals, the data can be handed over to third parties, and the way in which vendor carriers do not intend If you do, Motherboard of foreign media reports.

T-Mobile, Sprint, and AT & T Are Selling Customers' Real-Time Location Data, And It's Falling Into the Wrong Hands
https://motherboard.vice.com/en_us/article/nepxbz/i-gave-a-bounty-hunter-300-dollars-located-phone-microbilt-zumigo-tmobile

Motherboard Joseph Cox encountered a person who is providing individuals and companies with location information of the target mobile phone. This person says that he is also selling location information while doing "bail bond guarantor" to do business to rebuild bail instead of suspected bail. This bail bond guarantor seems to be able to determine the location of the mobile phone from the phone number, and if you pay the tens of thousands of yen 's rewards, you can specify the real - time location information of most mobile phones. The bail bond guarantor does not directly calculate the location information of the mobile phone, but when sending a phone number to someone else, a screenshot of Google Maps showing the current location of the mobile phone appears to be sent. The blue circle on the screen shot is the current location of the mobile phone, and it seems that the position can be specified with accuracy of about several hundred meters level. Although it can not be specified to the extent that "mobile phones exist in this room of this shop" in detail, the bail bonder who received the location information successfully secured the target in a matter of time It is said to be.

The "tracking tool" used by the bail bond guarantor to identify the present location of the cellular phone is a mobile phone sold by the telecommunications carrier itself including T-Mobile, AT & T, Sprint which is a major American carrier in the United States It depends on the real-time position information of. This real-time position information is selling secretly through the word of mouth network.

Law enforcement agencies use targeting mobile phones, such as location information provided by companies such as service providers and Securus, or a monitoring device " IMSI Catcher " that enables eavesdropping / malware infection / location identification of cell phone conversations You can track the position. However, according to information independently obtained by Motherboard, at least the company called Microbilt sells real-time location information of mobile phones to people in various industries such as automobile salesmen, real estate managers, bail bonds guarantors Thing. In addition, Motherboard notes that real-time location information on mobile phones sold by Microbilt is being resold to people on the black market that are not permitted to handle such kinds of information.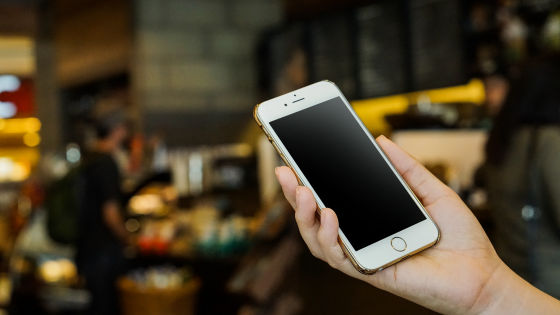 by OOI JIET

Motherboard investigated the real-time location information of the mobile phone being sold and found that various companies can access the location information of the mobile phone, and that information is transmitted from the mobile carrier to the "proper protection measures It is clear that it is also flowing to small players who do not necessarily have taken ".

Since mobile phones are always communicating with nearby base stations, mobile carriers sell access rights to customer location information (PDF) to a company called a location aggregator and leave data management. This location aggregator will sell mobile phone location information to specific clients and industries.

There are complicated supply chains sharing location information that is part of confidential information of mobile phone users in the United States, such as major carriers to location aggregators, and even another company. And end users do not know how location information is handled. In addition, there are cases in which major carriers that provide position information do not know who the data is ultimately reaching. The financial company detects the fraud by using the location information of the phone and the load assistant uses the location information to find the customer who is stuck, but the bail bonder uses the location information to identify the owner of the mobile phone ( There is also a case such as "search for suspected bail", AT & T commented that such usage is contrary to our privacy policy. For this comment Motherboard clearly does not know how location information is utilized and "There is a question as to how AT & T permits sales of location information" I point out.

According to a survey of Motherboard, T - Mobile provides access to location information to location aggregator Zumigo, which Zumigo provides information to Microbilt. Microbilt provides real-time location information of mobile phones to customers like bail bonds guarantors from where information flows to people like bail bonds guarantors, eventually Motherboard sells customer location information It seems that it became a place to know facts.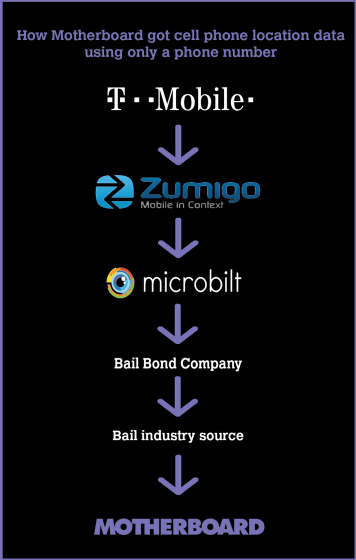 CTIA, an industry association of telecommunications industry, which is a member of AT & T, Sprint, and T-Mobile, is involved in the use of "location-based services" based on the two basic principles "user notification and consent" (PDF) We are issuing official guidelines . The mobile carrier and location aggregator seems to have responded to Motherboard "The client is requesting tracking of location information after obtaining consent from the person to be tracked", but this necessarily It is clear that consent is not obtained. Location information that Motherboard succeeded in contacting Two sources familiar with the industry said, "They will continue to sell location information as long as money is born."

In addition, the source also says that "the third company in the supply chain is selling location information." Frederike Kaltheuner, leader of Privacy International 's data utilization program, also points out the cause of the problem, "This is a problem caused by having the data ecosystem that is not fully regulated by the United States."

Microbilt, who has purchased access to location information from location aggregator Zumigo, sells the information gained from it to a number of customers who are dizzy. Microbilt is a tool called "Mobile Device Verify" that allows you to check the full name and address of the owner of the target cellular phone by simply entering a phone number, identify the location information and continuously track the location We also offer. According to information sources, there are bail bailers other than work "There are cases where you use tracking tools to keep track of your girlfriend's trends", and you can use it for stalker damage etc. There is also sex.

Motherboard seems to have contacted the company's customer support center to see if Microbilt has provided bail guarantor with cell phone location information. Then it seems that the following price list has been sent by e-mail. According to the price list, if you only specify the account of the mobile terminal, it is $ 0.25 (about 27 yen) per account, the account and the location information is $ 4.95 (about 540 yen), the account and the position information are specified and the real time position It is obvious that you need 12.95 dollars (1400 yen) to get information.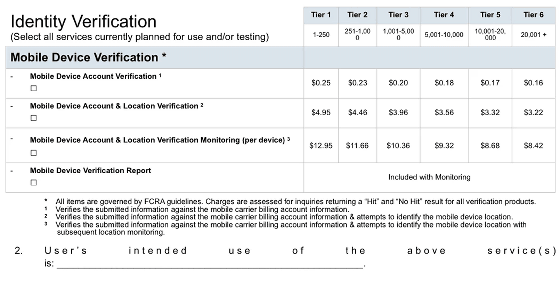 In addition, Motherboard contacted Microbilt directly and confirmed the fact that Microbilt removed the text on the tool that tracks the mobile phone's location information from its website. However, the Microbilt official document clearly states the existence of a tracking tool.

Microbilt Mobile Device Verify 2018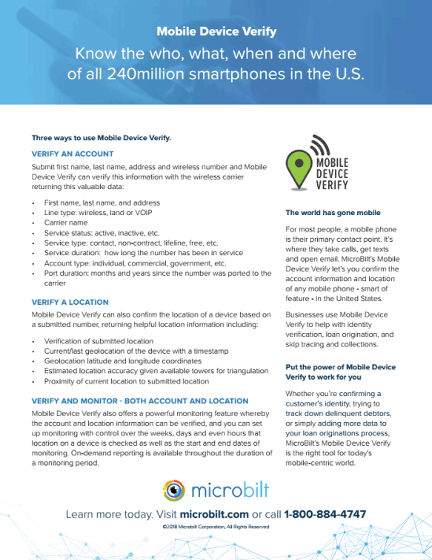 Microbilt explains that in order to use the company's tracking tool to prevent fraud, it first explains that consumer consent must be obtained, only information on "authorized state agencies" such as private bailout guarantor We are offering it. "At the same time," Microbilt does not recognize the existence of the user who entered false information and does not approve the usage example as reported by Motherboard.It investigates what is suspected to be abused, We will stop accessing the tool after confirming that it will not be subject to resuming the use due to the violation, "claiming that location information was provided only to authorized institutions, We will stop accessing the tracking tool sequentially.

Zumigo, who provides information to Microbilt, said: "Illegal access to data is an unfortunate event for any industry dealing with consumer or employee data, and even when the necessary consent is obtained, the fraudster Or fraudulent customers can not obtain the location information of the mobile terminal because Zumigo is taking measures to protect privacy by providing distance from the location (about 0.8 to 1.6 meters) "I am commenting. In addition, it reveals to Motherboard that we stopped offering data to Zumigo.

T-Mobile said, "I take seriously about the privacy and security of customer's information and I will not tolerate misuse of customer data," and revealed that in cooperation with Zumigo, we stopped providing data to Microbilt. In addition, AT & T also stopped providing data to Microbilt as Motherboard pointed out.

According to Microbilt's tracking tool description, it was possible to track all carrier's mobile phones, but the broker that Motherboard succeeded in contact refused to search Verizon terminal with Microbilt's tracking tool. Also, Verizon does not seem to have commented on this matter.

Sprint told Motherboard, "Protection of customer's privacy and security is a top priority and we are told that it is transparent in the privacy policy," Sprint said directly to Microbilt There is no specific connection.