Research results that 'Improvised play without script' removes anxiety of young people and fosters mutual trust relationship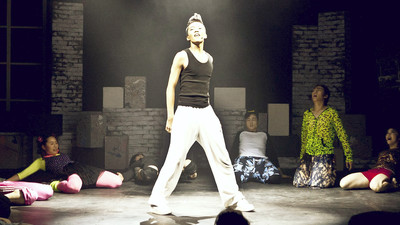 Theater in which the actor plays improvisation without preparing any script is called " improvisation play ". This improvised drama, which is also used for acting skill training of actors, alleviates social anxiety disorder (SAD) of young people suffering from communication, and creates trust and communication with others by the research of the University of Michigan school of social work It has been reported by the person.

The use of improvisational theater training to reduce social anxiety in adolescents - ScienceDirect
https://www.sciencedirect.com/science/article/abs/pii/S0197455618301928

Anxious teens gain confidence by performing 'off script' | University of Michigan News
https://news.umich.edu/anxious-teens-gain-confidence-by-performing-off-script/

The SAD is a type of mental disorder that "has something to do with something excessive worry and tension and hinders daily life", and the World Health Organization (WHO), published in June 2018, The 11 th edition of the International Statistical Classification of Diseases and Related Health Issues (ICD) is classified as one of anxiety or fear-related disorders.

The research team at the University of Michigan conducted a questionnaire survey for a total of 268 junior high and high school students who participated in the "Improvisation Theater Training Program" held for students for 10 weeks. This questionnaire is to evaluate whether the subject feels social uneasiness or not, and questions such as "I feel comfortable working for others," "I think that I do not mind failing" Was included. According to the results of the questionnaire conducted at the stage immediately after the program started, some students are confirmed to be SAD positive.

However, after finishing the program over 10 weeks, we conducted a questionnaire survey again and found that the social anxiety seen by students who showed SAD positivity was alleviated. Mr. Peter Felsman, a graduate student at the Department of Social Psychology and the lead author of the thesis, by participating in an improvised drama, builds a relationship of trust with others, has a sense of security even if the companion takes risks He said that he came to be more afraid of it.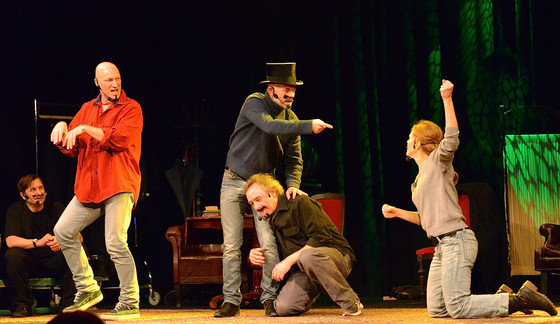 by Frankie Fouganthin

Not only do we contribute to psychiatric medical research, but also research that focuses on participants from poor people who can not receive more effective SAD treatment, the research team I insist.

Collen Seifert, a professor of psychology at the University of Michigan, commented, "The results of this survey showed that relaxation of SAD is related to social skills, hope, creativity and motivation." Also, Joseph Himle, coauthor of thesis and professor of social welfare and psychiatry, said, "Whether young people who are well-to-do in the rich and capable students who can receive conventional treatment also produce the same results will be the same in future studies It will be verified. "
in Note, Posted by log1i_yk