'Utilize state-owned service in the UK to decide to completely abolish the use of FAX by 2020'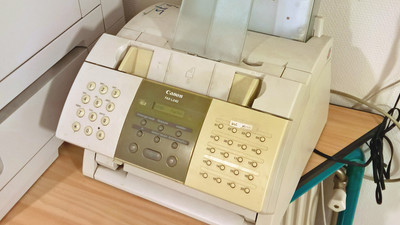 by Donald Trung

Even today in modern and modern times when the Internet has become widespread and the use of e-mail became commonplace Facsimile (FAX) is still deeply used at government offices and hospitals where system updates are delayed. Meanwhile, the national health service (NHS), a state-run medical service business in Britain, announced that it will "phase out the use of FAX at offices and completely eliminate faxes by 2020" It is reported by.

NHS told to ditch 'absurd' fax machines - BBC News
https://www.bbc.com/news/uk-46497526

The medical and health department of the artificial intelligence company DeepMind reports that NHS is the organization that purchases the most FAX in the world. According to the Royal Surgical Medical Association of England (RCS), as of July 2018, about 9000 facsimiles were used in the NHS . As a result of BBC's questionnaire about "Medical Trust", which is the parent organization of community medical services, about 40% are using more than 100 fax machines, the largest medical trust Barts Health NHS Trust is 369 It was revealed that I was using FAX.

NHS has set a long-term vision to prepare for the future of digital, because the report that "NHS relies almost on fax for document interchange" gathered great criticism even in the UK. As part of that, we will phased out FAX, and by March 31, 2020 we indicated the direction to eliminate all faxes from NHS.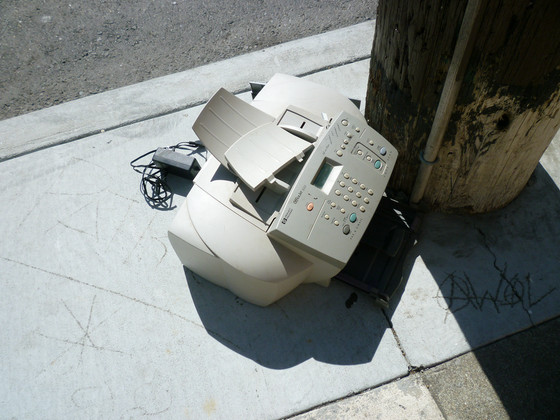 by Gerry Brague

Mr. Taz who works at Doncaster 's pharmacy responded to BBC's interview that "discharge records, emergency documents, overtime services, etc. all go into dark era". "I hope that many things change as a result of the abolition of FAX by NHS.Potential errors and time waste caused by not using technology is shocking and patients suffer." .

On the other hand, Tim Owen, who engages in blood services, questioned the abolition of FAX, "What will happen if computer viruses attack the hospital's IT infrastructure?" Owen said, " In the case of Wanna Cry in 2017 , Thanks to the outdated fax machine, orders for blood products were able to be ordinarily done and did not threaten the patient's safety. " In addition, a general medical doctor told BBC's interview that "Internet is not fully popular in rural areas, and fax is indispensable to request hospital for X-ray examination" .

The UK Ministry of Health commented, "In order to improve patient safety and cyber security, it is necessary to change the document exchange to a more modern way" and should use e-mail more secure than fax I am doing it. Richard Kerr, RCS chairman of the committee, said, "It is unreasonable for NHS to continue using outdated technology," he said, "Investing in a better way to communicate massive amounts of patient information It is important. "