I tried patti 5 Wapper cheese at Burger King at 'Nice meat bamboo gratitude festival'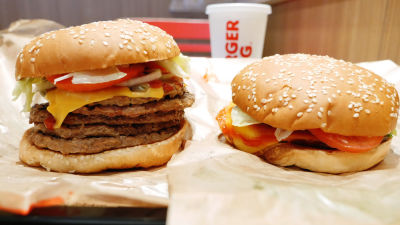 On November 29th, various days of meat-related events are taking place, mainly in the restaurant industry, because it is the day of "1129 (good)". BURGER KING (Burger King) has held a " good meat bamboo gratitude appreciation festival ", and there are 5 patties, exactly bamboo fun cheese.

Campaign | BURGER KING®
https://www.burgerkingjapan.co.jp/campaign/cp262.html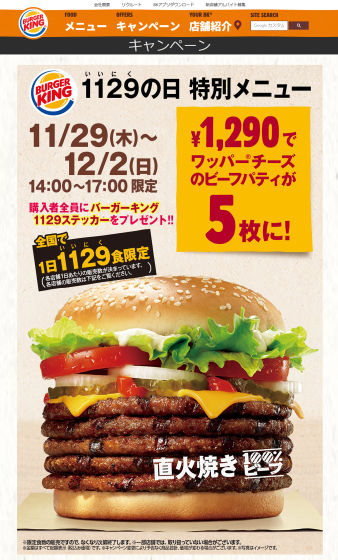 Arrived at Burger King.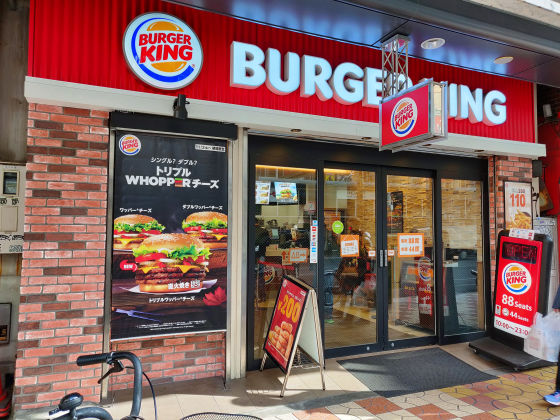 Next to the cashier, there was a guide on "Explosion Wapper" where the beef patties of "1129 Special Menu" became 5 pieces. The number of explosive wappers has been decided by the store, and this shop is limited to 10 meals. The sales hours are from 14:00 to 17:00.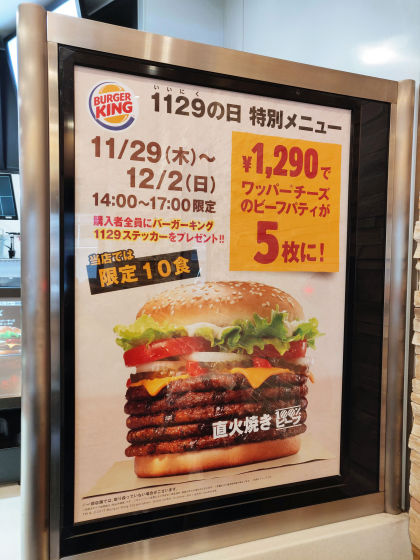 So at 14 o'clock, we ordered a blast flap.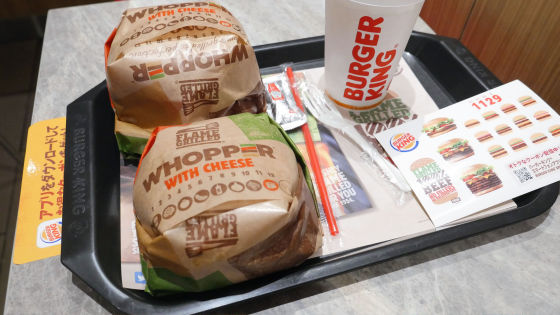 When ordering a bomb surfing cup, I got a good meat bamboo gratitude Thanksgiving seal.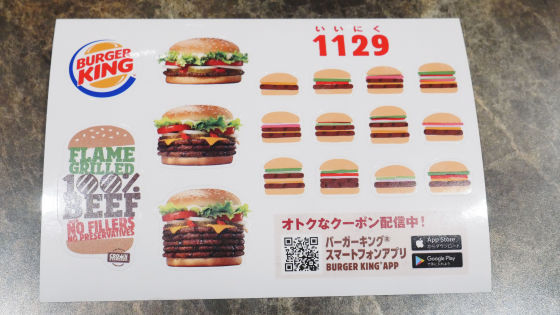 To the clerk, "This is a pleasure" and ketchup and fork were also handed.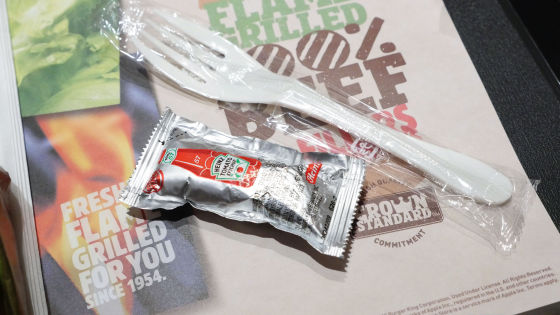 On the left is "Patch Wapper" with five patties, right is "Wapper cheese" with normal size. Obviously the size is different. Difference in the physique that sports Australian cows that were too big to live forever .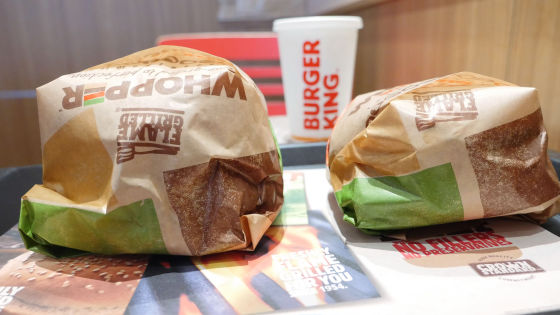 When unpacking the wrapping paper, "Patty 5 Wapper Cheese" appeared. Single item price 1290 yen (including tax) It is dignity as perceived.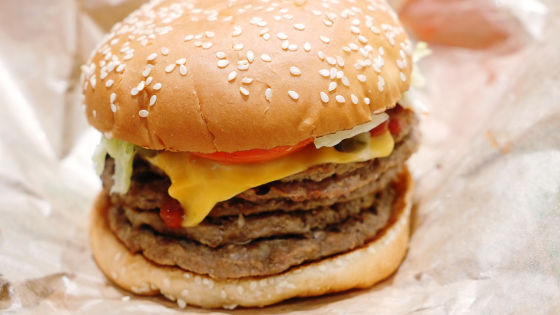 There are definitely five patties where the gravy seems to be dripping.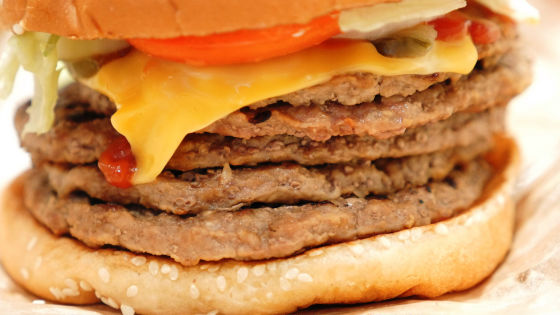 Toppings are not different from ordinary Wapper cheese with lettuce, tomato, onion, cheese.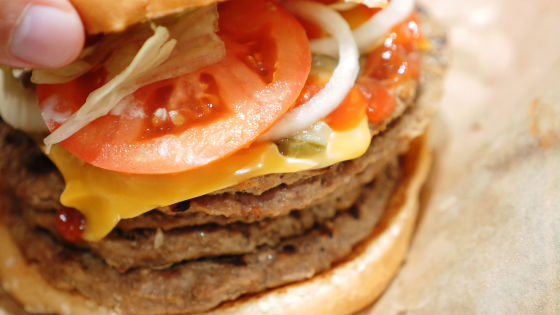 Compared to Wapper cheese this is like this.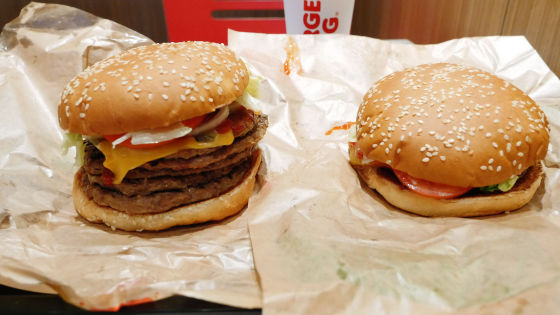 Burger King 's Wapper is the top - level volume in fast food, but when it is aligned with the bomb vat Wapper, it is exactly an adult and a child. There are rigorous differences of about 20 yokozuna and 10 yards.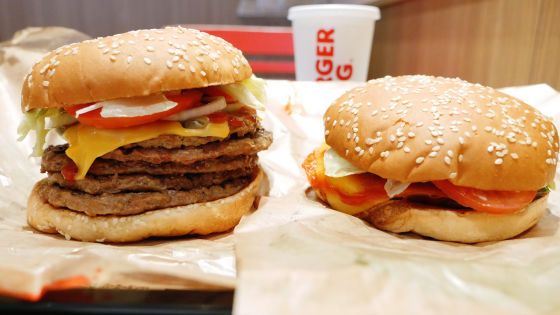 In order to eat immediately, grasp the explosion Wapper, it is heavy with one hand ......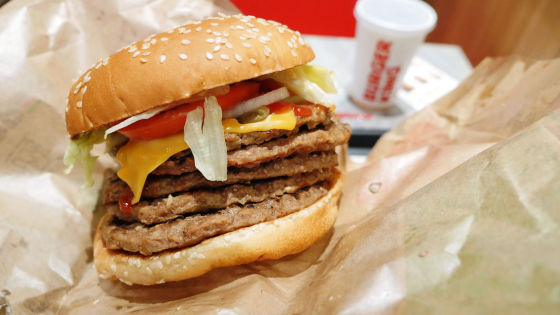 Desperately desiring to grasp it with force to compress in the vertical direction, it does not make it a tremor. I can not make a theory saying "Huge burger, crush it and eat it".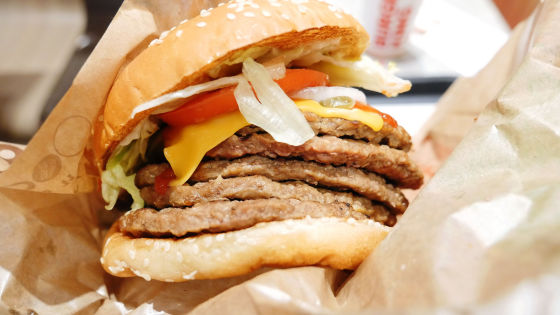 Where the jaw got caught off, there was only 3 damage to patties that could only give damage like scratch.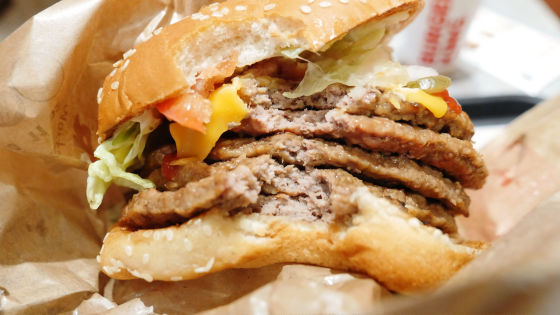 The knife and fork that we prepared were there. I recollect memories nostalgically when I was saying "a knife is a bad guy to a hamburger."



Even if it tried splitting suddenly ... .... the level of "density" which the knife does not move as you might think



I managed to cut it down somehow.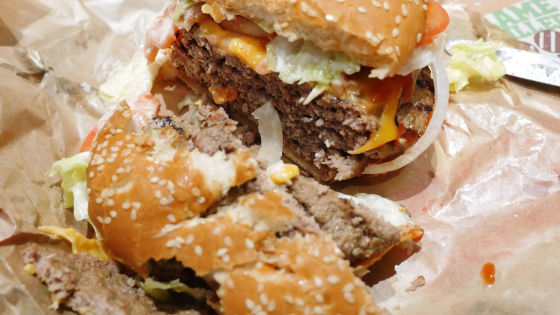 Even though I made it small and pierced the fork, I thought "heavy" as well. Patty's "flesh-likeness" dominates the mouth more than imagined if you eat.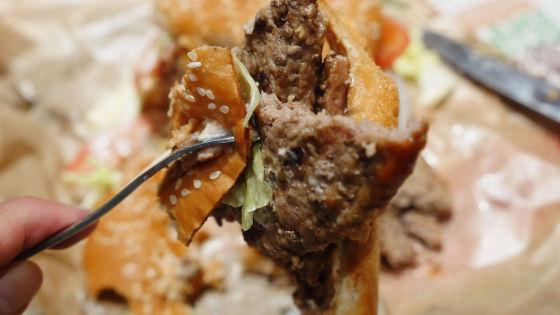 Although somehow it eats about 40%, a blast flap wiper 60%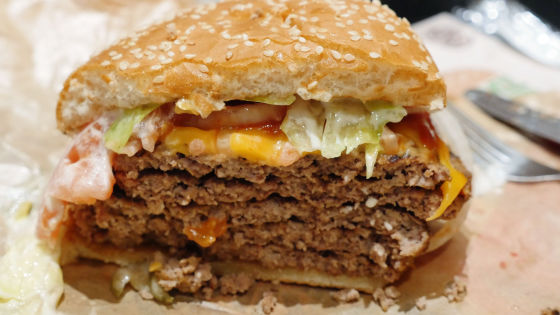 "It is really five pieces of Patty!?" It counts without being believed, but it is certainly five sheets.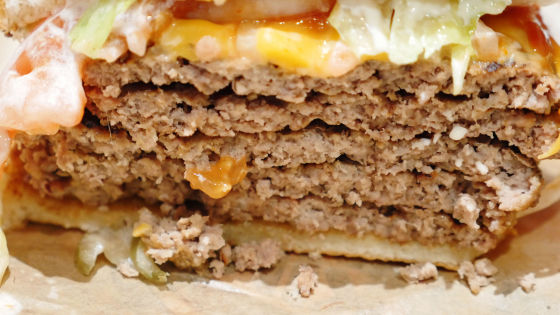 The upper stages with juicy and rich cheese in tomatoes are relatively smooth, but the third stage shifts to patties is quite a strong enemy. I feel a sense of the meatiness of patty of burger king with eating response.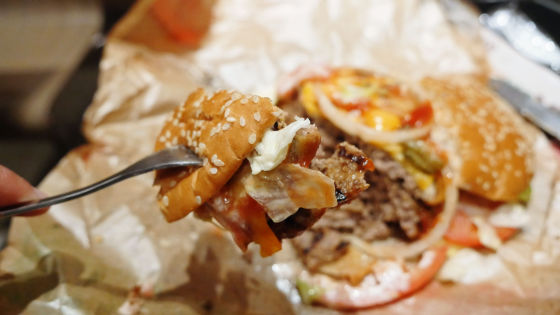 I will catch the ketchup you got by the clerk and capture the lower row.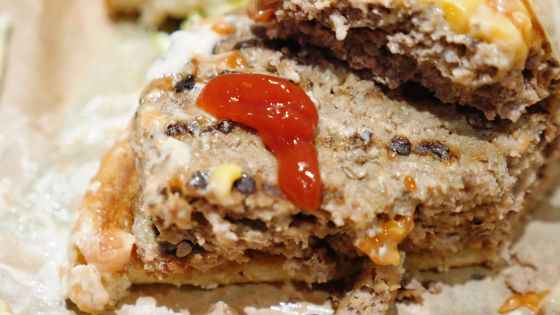 The burger collapsed in about 20%. Since the satiating center is already being stimulated, it seems that we have to capture "eating" elements by adding "fast-eating" elements.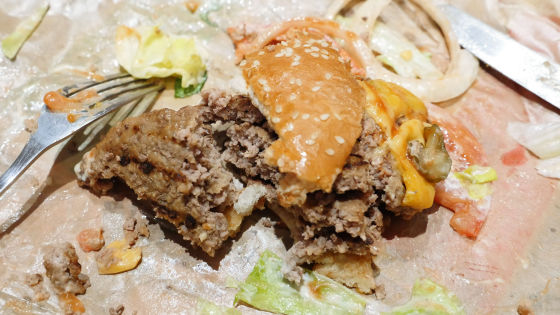 I managed to finish it. Originally, "I started offering from 14 o'clock" thought that it was caused by the operation avoiding congestion, but I felt that it is a burger king's worry that it is better to wait until 14 o'clock without having lunch It was. By the way, it seems that the energy of the explosion Wapper is amazing 2113 kilocalories.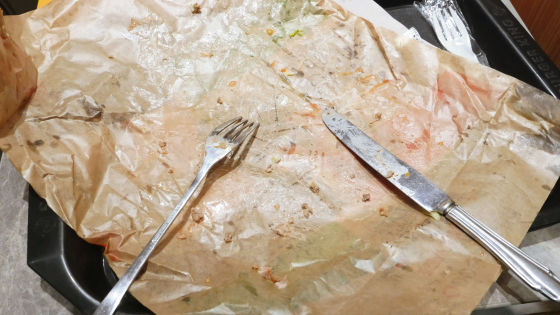 Patti is five blast flap Wapper cheese is a limited menu until December 2, 2018 (Sunday), 2018, the number of sales is decided in the shop provided as follows, so if you are interested, challenge ahead of time That is good.