Five fried foods have eaten Lotteria "Shrimp Tree Burger" of a large volume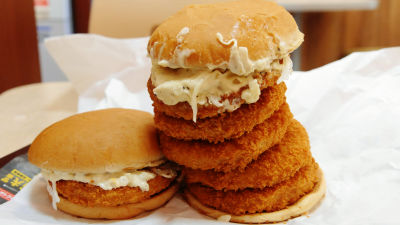 Lotteria is the 5th row of the other day "Superb Tower Cheese BurgerContinue to Super Friday campaign on 27th September (Friday), "Shrimp tree burgerWe will sell outstanding hamburgers piled 5 shrimp patties for 1 day only. If I ate a superb Tower Cheese Burger, I went to a shop and ate to eat it because it would not be impossible to not eat shrimp tree burger.

Super Friday
http://www.lotteria.jp/news_release/2013/news08270001.html

Arrived at Lotteria.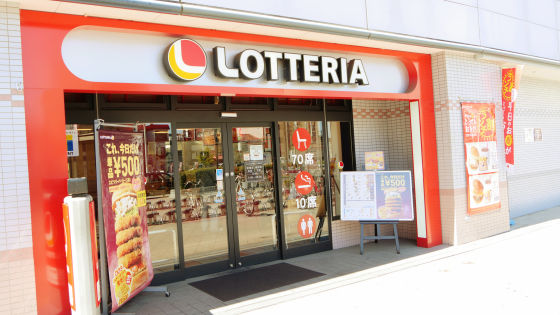 Today's sales also appeal at shops.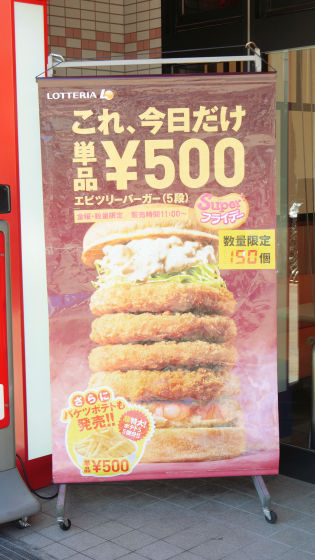 The limited number is 150 pieces and there seems to be a certain margin in the number.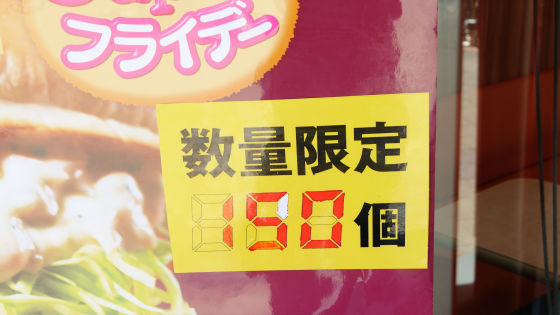 I will order it at the cash register immediately.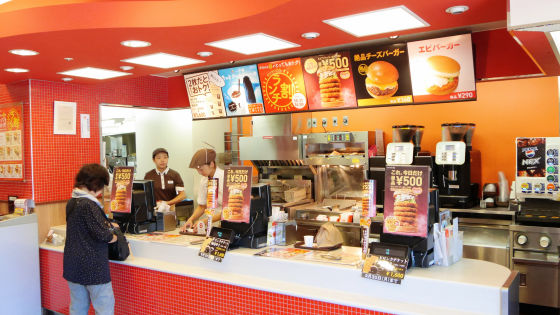 The pop on the register was also switched.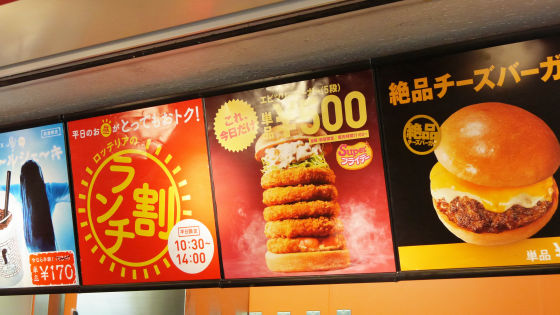 The shrimp tree burger pop is also lined next to the cash register.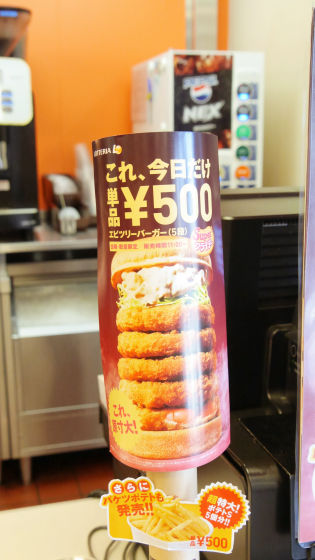 Shrimp tree burger arrived without waiting.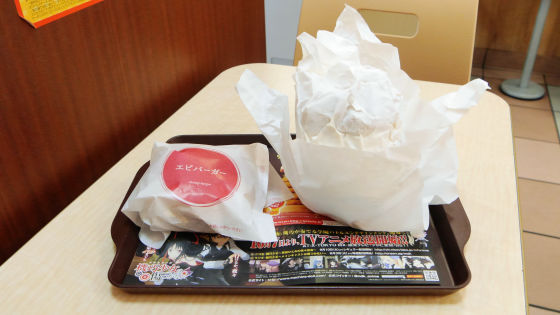 It's not like a normal hamburger, but it's wrapped in paper that you can get at a deep-fried shop.



I decided to take the wrapping paper at once.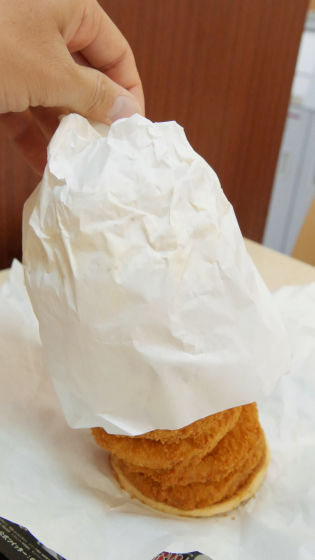 Shrimp tree burger Hello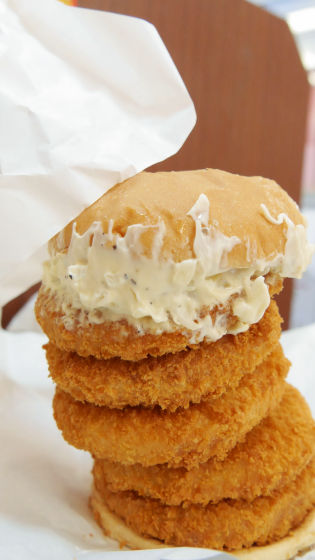 Although it is not as good as a tower cheeseburger, it is leaning.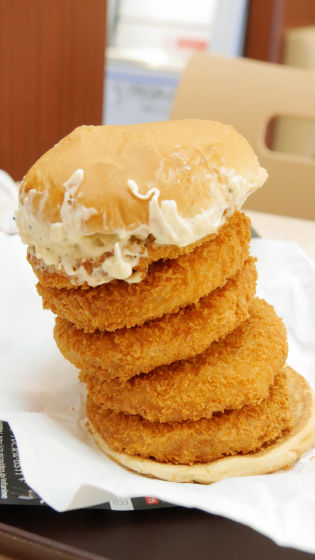 Looking from above it looks like this. It seems that the same thing as the shrimp burger is used for the buns.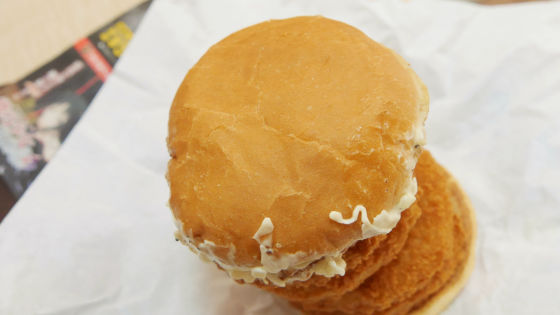 It's amazingly powerful, except for five prawns.



The height difference is evident when compared with normal size shrimp burger.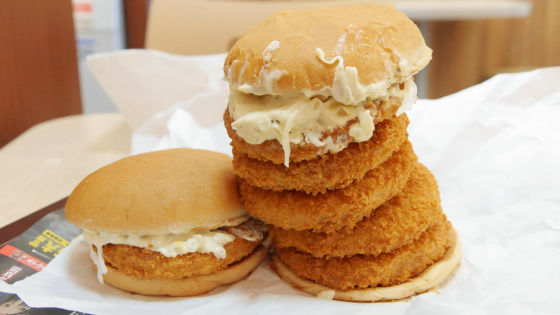 Taking the upper buns is like this. Tartar sauce seems to be attached only to the top pill 's patties.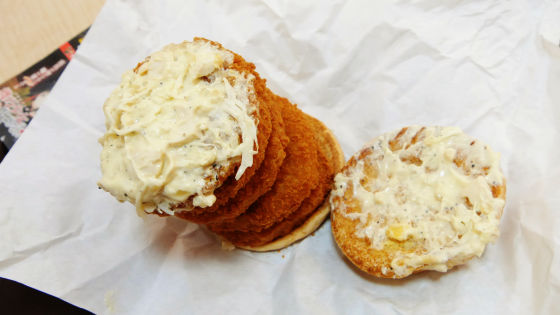 Taking it with one hand is like this. It is easier to hold by having it sideways.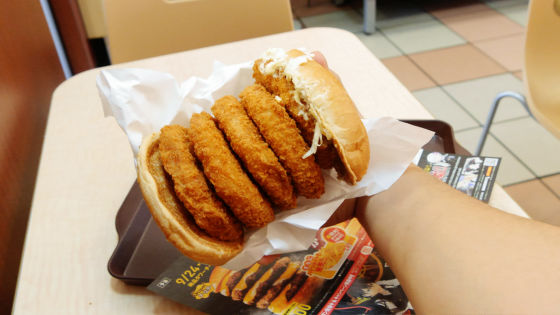 Unlike exquisite tower cheese burger, it is not big enough to enter in a bite. I will eat it.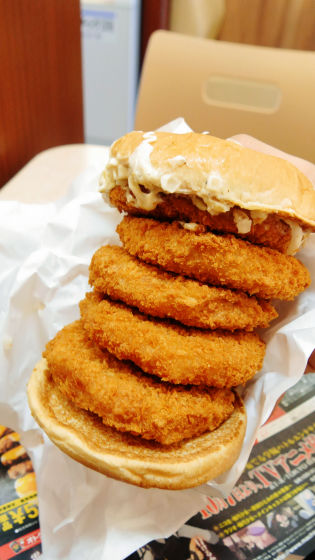 The shrimp crunchy and crispy texture is fun, but when I ate a superb Tower Cheese Burger it was not a hamburger but seemed to be eating a mighty cheese hamburger, but this time I ate a huge shrimp fried food Feeling there. Volume is perfect score anyway.



Shrimp's texture is as good as ever and nice.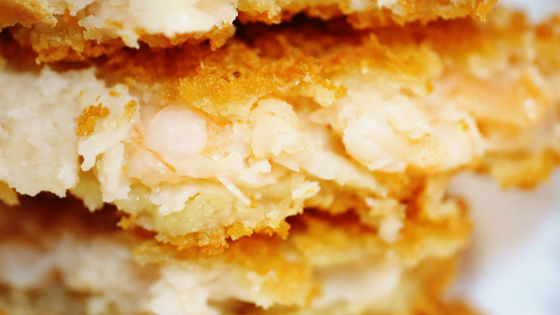 Since the tartar sauce is only in the upper stage, the taste of the tartar sauce weakens. It seems to be structurally unavoidable.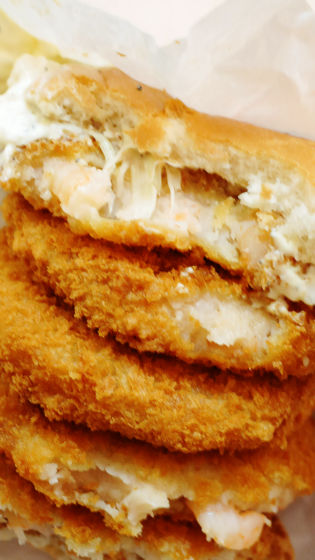 It's like this when you eat about half. It gradually bounces.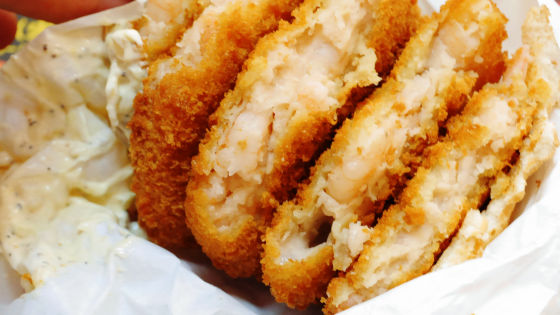 A little after……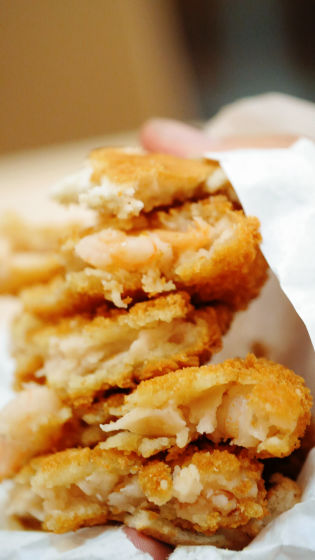 Complete food. I also ate delicious cheeseburger, but the shrimp tree burger is the impression that there is volume.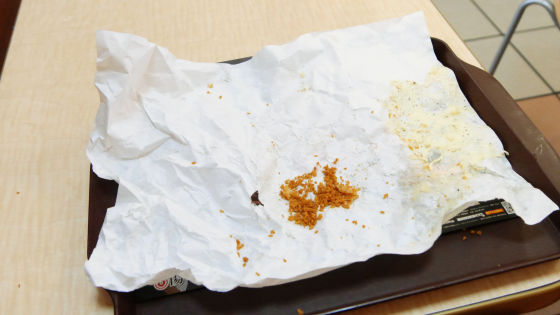 In addition, on October 1 (Tuesday) next week, Tower Cheese Burger will be an exquisite tomorrow, and Prawn Tree Burger will be released again on Friday, October 4. People who want to eat should go, as you do not know when to do campaigns if you miss eating today or next week's opportunity. By the way, at the shop I visited there was no queue before the release, although there seems to be a margin in the number, the sales will be different depending on circumstances in the neighborhood, so be careful about that.