I bought "Superb Tower Cheese Burger" of 5 tiers at 500 yen in Lotteria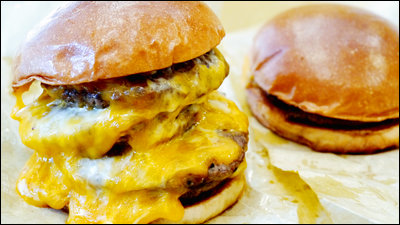 Normally "Superb Tower Cheese Burger"Super cheese day" will be able to get places where 1360 yen will go as much as 500 yen will be implemented today from 14 o'clock to 18 o'clock on October 16 (Tuesday) and next Tuesday 23 October (Tuesday) So I went to order 5 ply layered without question.

"Lotteria Super Cheese Day Super Friday" It is held on October 16 (Tue), 19 (Fri), 23 (Tue), 26 (Fri), 14: 00-18: 00 on 2012!

Arrived at Lotteria.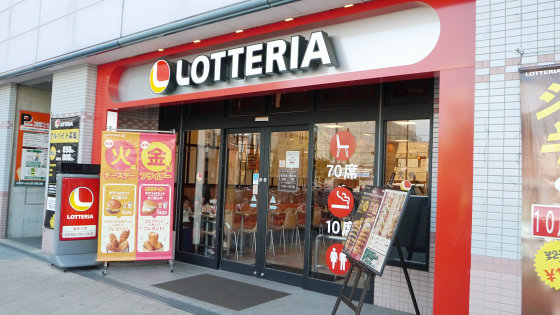 I found "Superb Tower Cheese Burger", ordered 5 steps without hesitation.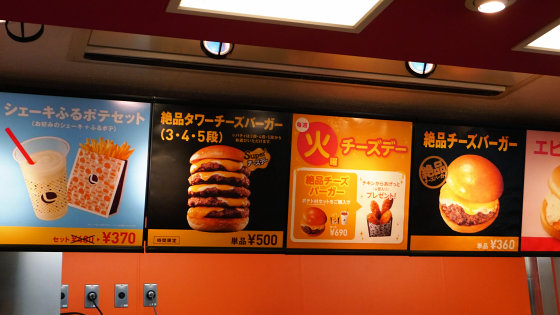 "Exquisite tower cheeseburger" on the left, "Cheeseclar Barger without exception" on the right. Compare the volume difference clearly.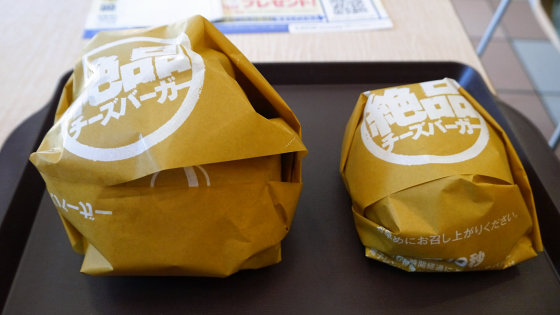 At the moment when I opened the wrapping paper of "Superb Tower Cheese Burger", I could not endure my weight and overturned!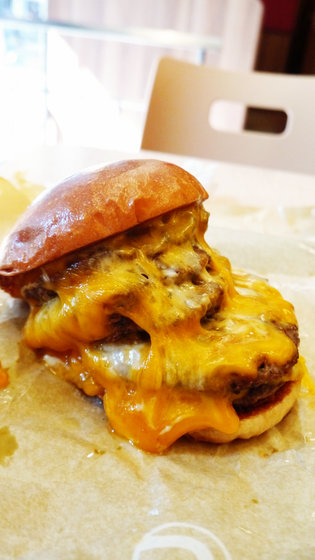 I managed to put it back to its original form and make it stand.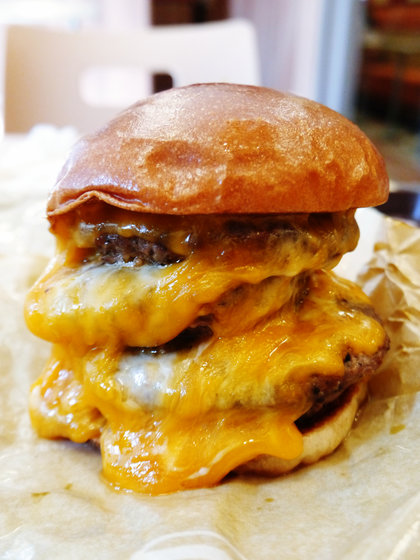 A lot of cheese melted and the lower buns can not be seen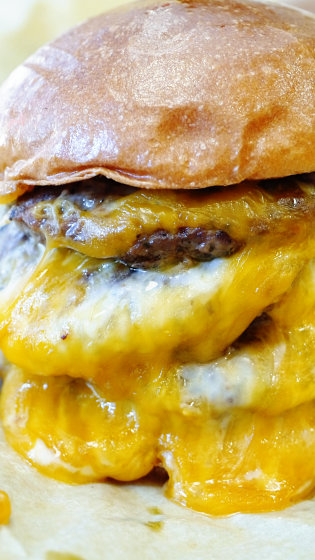 It is like this when compared with "exquisite cheeseburger".



Patti's appearance is difficult to see with muddy's cheese, but we have 5 sheets properly. And I do not know how many cheese there are.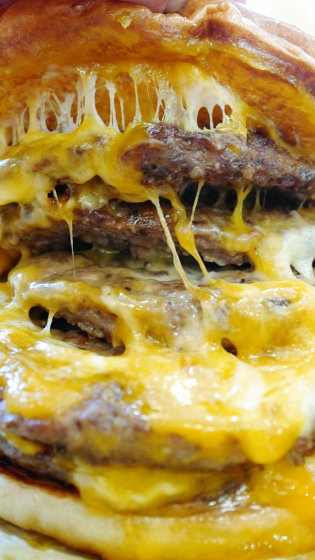 When I opened the buns, warm cheese was biting in Patty.



It seems okay to be patiently involved.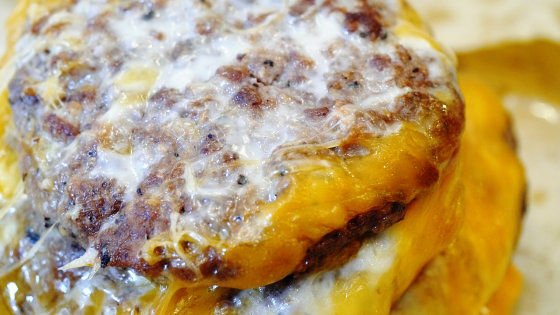 I tried to have it in hand, but I do not know where to put my hands ... ....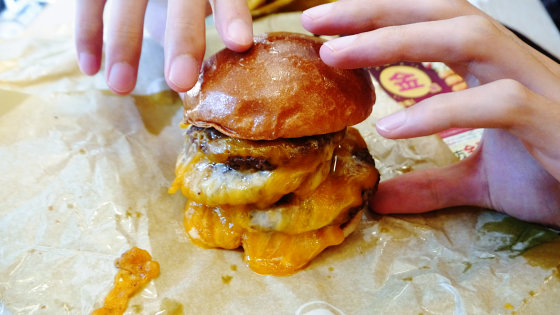 I feel that the weight is pessimistic.



It is still impossible to get over the whole body in a bite. The taste is the same as "exquisite cheeseburger", but as there are only 5 patties but 2 buns, it feels like eating cheeseburg rather than eating burger. You can fully enjoy the taste of spicy meat.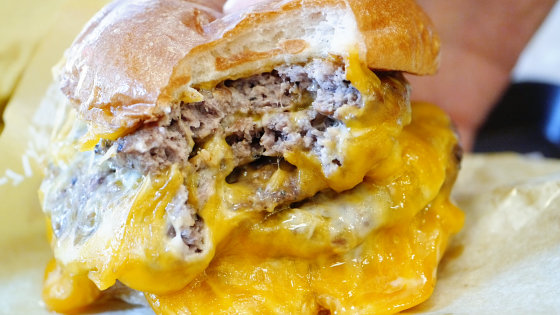 The next "Super Cheese Day" will be held on Tuesday, October 23 and will be held from 14: 00-18: 00 as well as today. Also, October 19th (Friday) and 26th (Friday) are "Super Friday" and "Shrimp Tree Burger (3 to 5 tiers)" (3 to 5 tiers) "3 to 5 tiers" pile of "Ebi burger" 530 - 770 yen) can be eaten at 500 yen.

Also, at the shop I went to eat, orders were rushing and the sale ended at 14:30, so I recommend you to prepare for those interested at the same time as the start of 14 o'clock .