Amazon shuts down Apple unqualified resellers from the marketplace, is it a 'worst scenario' for merchants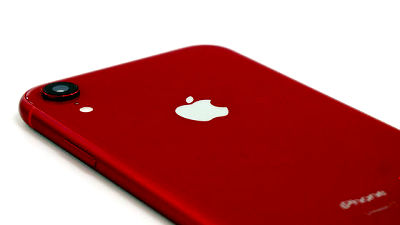 Those who repair the once-used terminal refurbishment is called the product. Although it is not a brand-new one, it is inexpensive and it is available for purchase. On the other hand, Amazon is listed at the Amazon Marketplace as popular because it is less concerned about malfunctions as manufacturers are performing renovation, unlike second-hand It turned out to be a policy to shut down all suppliers dealing with Apple unqualified refurbish products.

Amazon Is Kicking All Unauthorized Apple Refurbishers Off Amazon Marketplace - Motherboard
https://motherboard.vice.com/en_us/article/bjexb5/amazon-is-kicking-all-unauthorized-apple-refurbishers-off-the-site

Computer renovation company John Bumstead seems to have purchased a large amount of electronic equipment such as MacBook from recycling companies, sold them in Amazon market place after repairing them, or wholesale to another distributor. Such Bumstead receives mail from Amazon on Friday, November 9, 2018. The e-mail said that "There was a new agreement between Apple and Amazon" and "" Only Apple resellers certified by Apple can sell Apple products "were written.

On the day Bumstead received the email, Amazon announced that he had signed an agreement to expand the handling of Apple products . Instead of expanding handling of Apple products, Amazon promised to shut out unprotected Apple repairers from the marketplace.

The message from Amazon also says, "This message has been sent to users who currently sell Apple or Beats products, or they have sold them before. The existing order for these products will soon be sent to the United States It will be deleted from Amazon's on Amazon.If you want to become an authorized distributor, please apply to Apple. "It is indicated that sales of refurbished products etc. will be impossible unless you become an authorized distributor It is said that.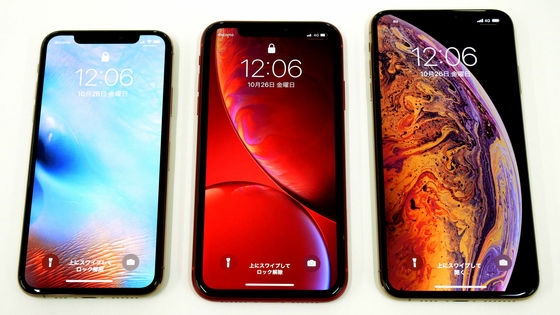 Motherboard of overseas media previously interviewed Bumstead, among which Bumstead said that the worst scenario for his own business and similar independent computer reworkers is "being kicked out from Amazon" I answered.

As an alternative to the Amazon marketplace, eBay and Craigslist are likely to be mentioned, but resellers were able to benefit greatly from Amazon's huge customers and centralized delivery service. Bumstead says, "This is because all the sellers on Amazon are afraid, and thousands of small companies that repair or repair will be hit hard." Motherboard seems to have requested comment from Apple, but he said that he did not receive a reply and it is unclear how I can become an Apple authorized distributor.

Apple has allowed only authorized service providers to repair the product, but it is reported that there are many restrictions placed on it. According to the news, an authorized service provider says that only certain devices are allowed to be repaired and it is necessary to pay money to Apple to participate in the program.

Aaron Perzanowski, a professor at the Law School of the Case-Western Reserve University, told the Motherboard, "This decision is a dangerous infringement of ownership." In addition, "Considering the superiority of Amazon in the online retail market, decisions that ignore the reseller's marketing rights will significantly limit consumer choices, and this move was requested by Apple We further point this to the fact that we are witnessing the fact that the two most valuable companies in the world are setting up coordinated attacks against legitimate resale in consumer devices That's why.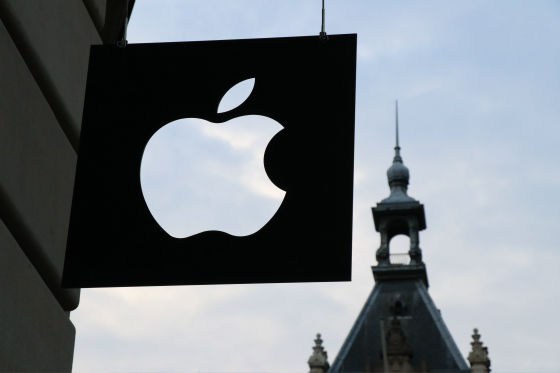 by Medhat Dawoud

In the United States there is a law called " First Sale · Doctrine ", according to which "the copyright holder has an exclusive right to sell or otherwise transfer copies of the work, but once you sell it, Lose, the buyer can dispose of it without restriction ". Perzanowski says, "First sale doctrine never needed permission for the owner to sell its property, but Amazon takes advantage of its market playing strength, and Apple has taken over from the courts and parliaments It gave me huge power that I could never get. "

According to Kyle Wiens, the familiar iFixit CEO on smartphone repair and disassembly, Apple regularly removed repair and replacement parts of iPhone from Amazon's marketplace due to trademark infringement is. Mr. Wiens explains the advantages of Amazon "if you can trade with the world's most profitable company (Apple) and shut out independent resellers, you can focus on the further business" In addition, "I am a little worried that brands will be able to restrict the sale of second-hand products, which is exactly the control that Apple wants to demonstrate in the market" It was.

In addition, Apple has said that repairing its own products including the iPhone "should ask for regular repair service", and repairing an unauthorized repair agent like Apple such as Bumstead "infringe Apple's trademark There are times when I have appealed that "There is a losing in that case.

Apple sued Apple's unspecified Apple product repairman but loses it - GIGAZINE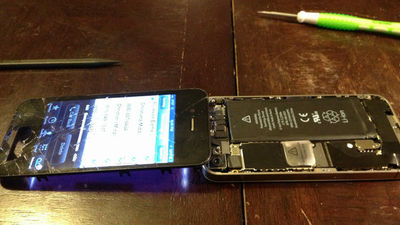 Amazon also has its own authorized refurbishment program called " Amazon Renewed " which is not affected by a new deal with Apple, but in order to sell Apple products within this program "at least 2.5 million A bill to show that you purchased Apple products over dollars (about 280 million yen) "and furthermore the invoice is" an American mobile carrier or annual sales of more than $ 5 billion (about 570 billion yen) It is necessary to be "from a retailer who owns the product". As a result, it is believed that small and medium-sized enterprises that are not certified by Apple will not be able to resell products on Amazon in the future.

Mr. Bumstead received a notice about a new resale-related program, which is different from Amazon Renewed, the details of which are not disclosed at the time of article creation. Amazon announces that it will be able to continue to sell Apple products until January 4, 2019, after which it is expected that uncertified Apple resellers will be shut out from the marketplace.