The iOS version and the Android version of the DNS service '1.1.1.1' that enables free and secure Internet communication free of charge is being released, and I actually tried using it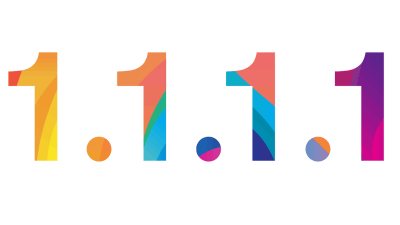 Cloudflare, which provides " 1.1.1.1 ", a DNS service that emphasizes privacy, has started to offer iOS version applications and Android version applications. "1.1.1.1" not only protects privacy such as "user data is not sold" but also boasts the speed of about 1.47 times that of public DNS service, so I actually installed it on both terminals.

1 Thing You Can Do To Make Your Internet Safer And Faster
https://blog.cloudflare.com/1-thing-you-can-do-to-make-your-internet-safer-and-faster/

To get the iOS application, first access the App Store and tap "Get".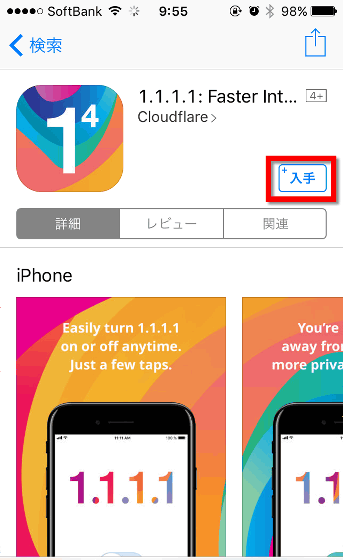 Tap "Install".



Tap "Open".



"1.1.1.1" encrypts DNS queries so that absolutely DNS data can not be sold to ISPs ". Tap "Open" to proceed as it is.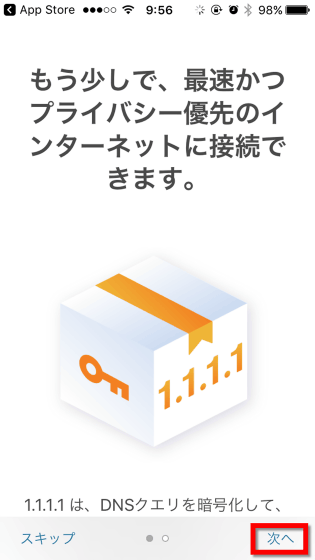 Tap "Done" ......



Go to the home screen of the application. Because the middle button is not connected, slide it.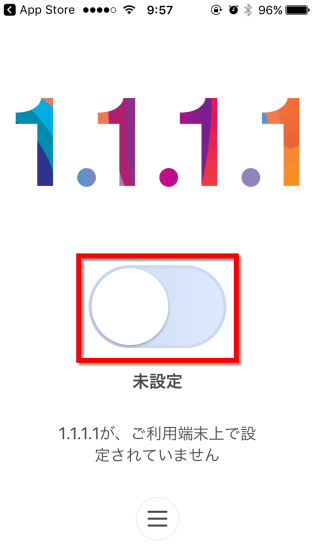 "1.1.1.1" wants to add a VPN configuration ", so" Allow "tap.



Go to the iPhone setting screen and follow, so you are asked to use the Touch ID.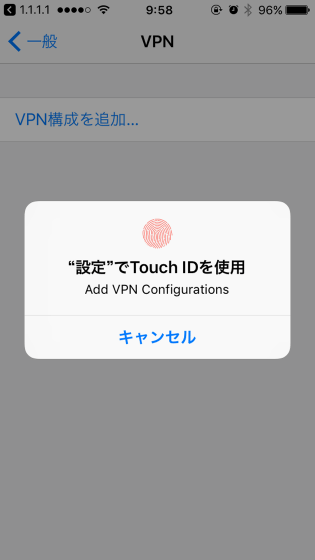 That's it. The button slides to "connected".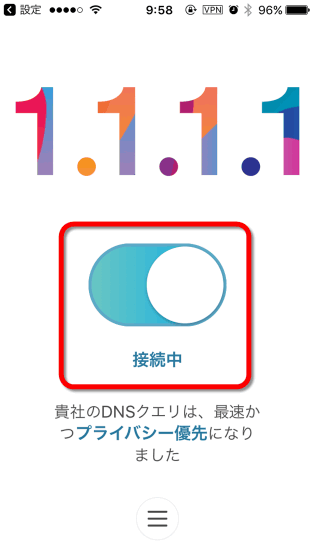 Also, for Android devices, install from Google Play .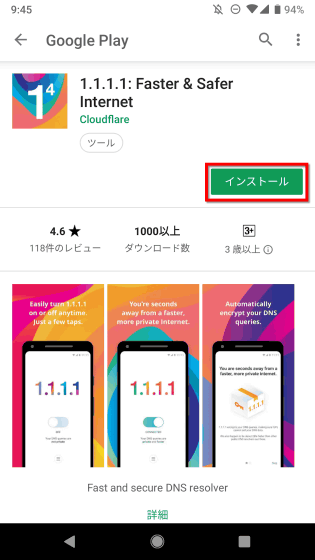 After launching the application, slide the screen ......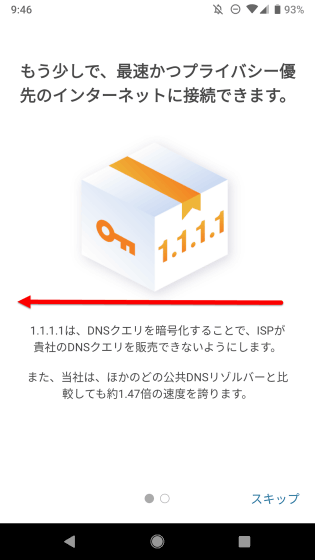 Tap "Install VPN profile".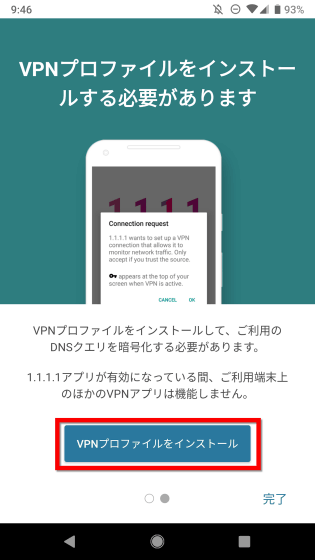 Since a connection request appears, tap "OK".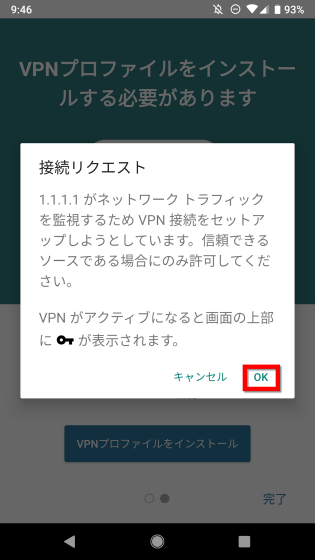 Completion by saying "VPN profile has been installed".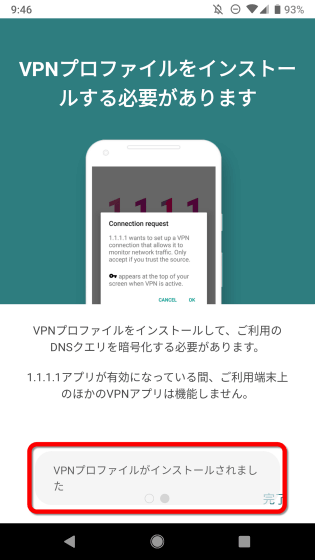 When you turn on the button on the home screen ......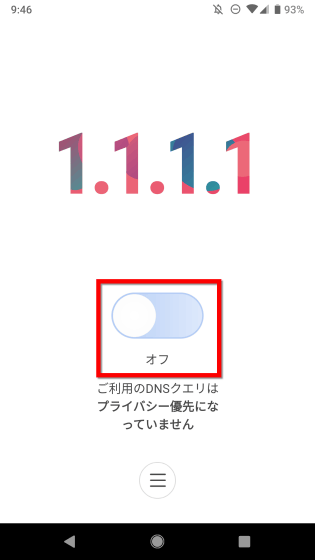 It connects like this. "Your DNS query is privacy priority and the fastest," he said. Furthermore, tap the menu icon at the bottom of the screen.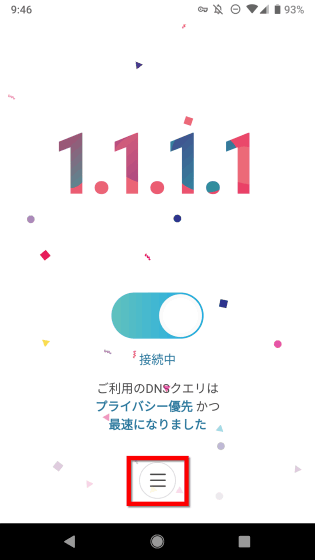 It was able to check encryption and status.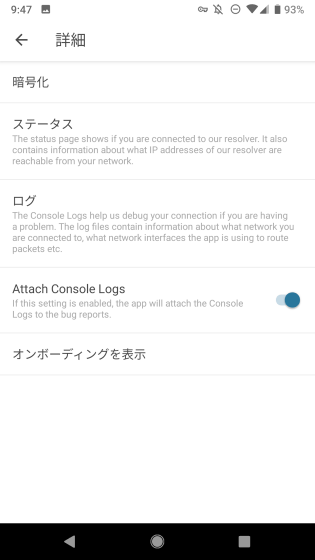 Looking at the encryption setting, DNS over HTTPS was used by default for encryption. You can also choose DNS over TLS enabled by Android 9 Pie or later.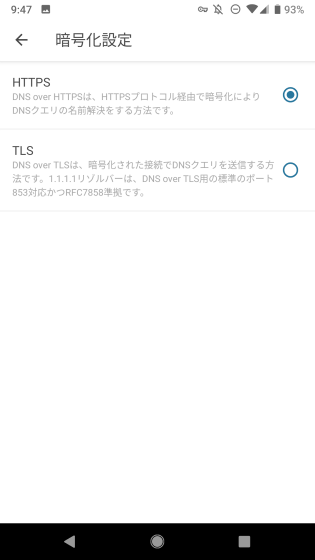 The status looks something like this.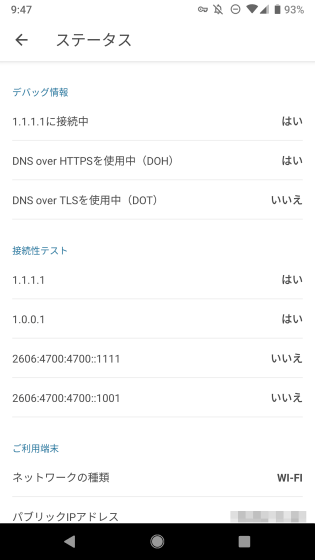 You can also see DNS logs.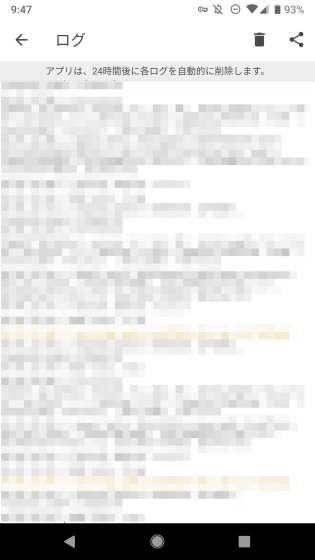 The figure comparing the response speed of "1.1.1.1" with Cisco OpenDNS or Google Public DNS is as follows. You can see the results of the performance comparison test of the detailed DNS service conducted in 18 regions around the world including Tokyo from here .