I tried 'Shibuya Behavior' to shake Shibuya with a light tiger so as not to be caught by a free police car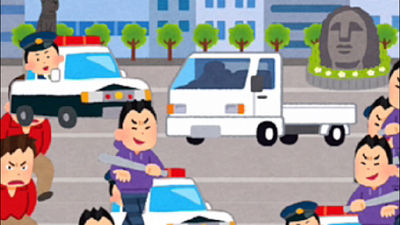 When it comes to Halloween on October 31st, Shibuya is crowded with disguised young people. Some of the participants have taken off too much and thrown away garbage on the spot or people who make a fussy melancholy appeared. In 2018, a shocking incident occurred in which several young people overturned the light trucks parked. Mr. Shataputa publicly announces the game " Shibuya Behavior " to ride a light tiger in Shibuya with this incident as a motif for free.


Since I am Halloween, I made a game to drive a light tiger! Let's escape to avoid being overturned by evil people! Tap to move. I can play with a smartphone. https://t.co/bPEimXNEBs # Shibuya behavior pic.twitter.com/8kORP4fIFJ

- Shitappu @ Browser Game Store (@ Sitacom) October 30, 2018

I can understand what kind of game "Shibuya action" is, by seeing the following movie in one shot.

I tried playing "Shibuya Behavior" rampaging with a light tiger so as not to be caught by a police car - YouTube



"Shibuya action" can be played from PC · smartphone web browser. This time I will play on smartphone. To start the game, first tap "Start".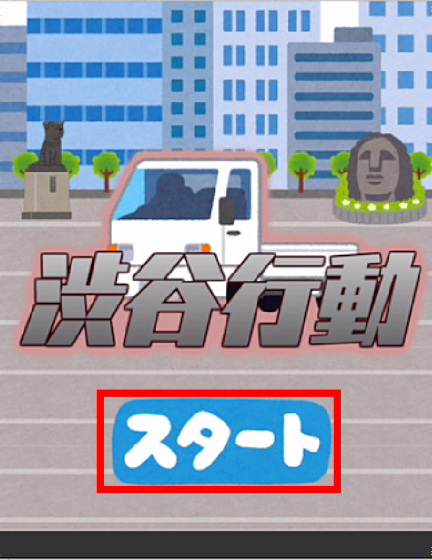 The game screen looks something like this. When you drag the screen, the light tiger moves according to the movement of the finger. Youngsters with bad girls and young people with metal bats appear from both sides of the road and when they crash with trucks, you can get points 100 points. It should be noted that the illustrations have been used in the game are all illustrations and It is said that using the material.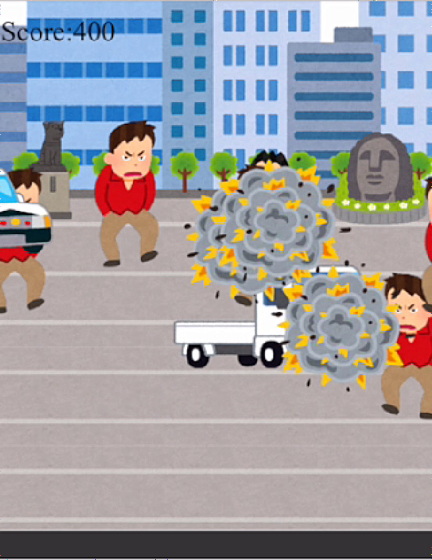 After a while patrol car appeared along with a siren called "Pee Pipe Po". Touching a police car ......



Light tiger rolls over and the game is over. By tapping the mark on the lower left arrow you can challenge the game again.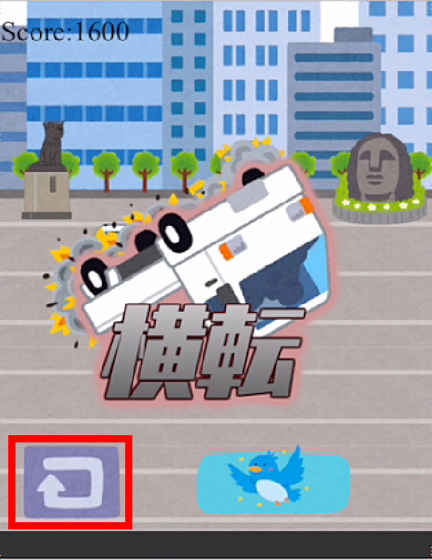 While avoiding police cars, when they crash into young people and rage in Shibuya with a light tiger ... ...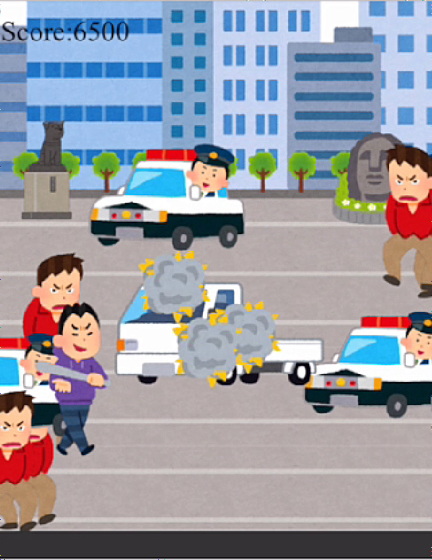 The number of patrol cars will gradually increase. Since the speed of the police car is random, it is surprisingly difficult to travel while sewing between them.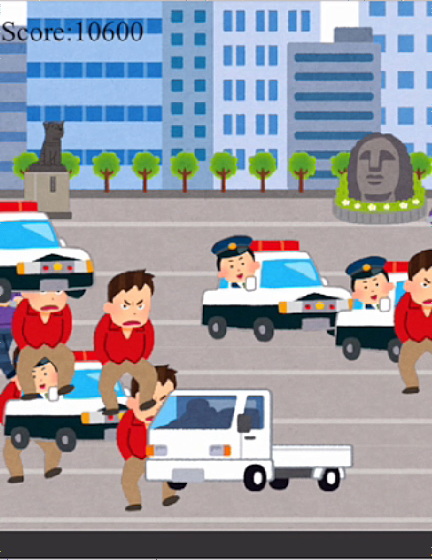 While doing so, the screen is full of police cars, and it is no longer known whether it is a light tiger or a police car that is vandalizing Shibuya. Since police cars are no longer present at all times, the siren sounds also rumble from "Peep Pee Paw" to "Peep".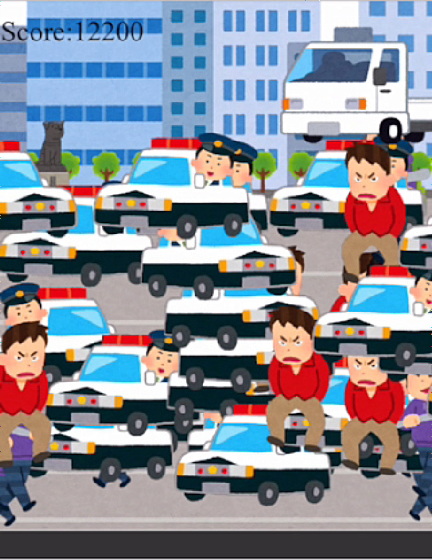 Still I found a youngster and I was repeating the crash, but the gap between the patrol car and the police car no longer existed, and eventually I overturned. Tap the blue bird mark on the bottom right ... ...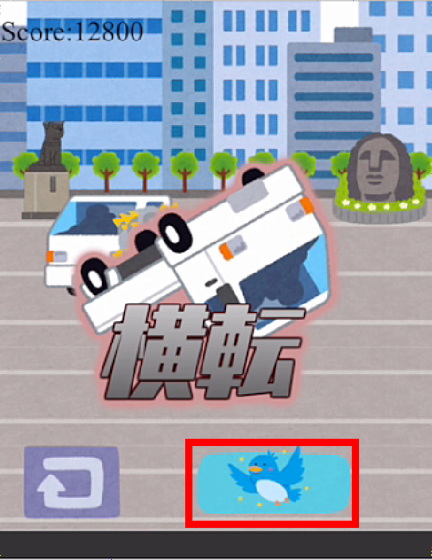 I was able to tweet the score to Twitter.