A malicious message including a character string that causes PlayStation 4 to crash will appear

by Karan Parekh

Some users on overseas bulletin board Reddit and SNS have been warned that malicious messages including character strings that crash PlayStation 4 (PS 4) are on the market. In some cases PS4 will be reset to the initial state by this malicious message.

PlayStation 4 reportedly crashing due to malicious message - The Verge
https://www.theverge.com/2018/10/13/17973874/sony-ps4-message-crashing-bug

A bug that crashes PS4 is reported on Reddit . The problem seems to be reported by multiple users, but when Reddit user Huntstark was playing " Rainbow Six Siege ", I received a message containing a malicious character string from my dummy account in my PSN account It is revealed. That message contains a character string that will crash PS4, Huntstark wrote that I had to reset the terminal to the initial state.

Huntstark's PSN account "message containing a character string that will crash PS 4" is as follows.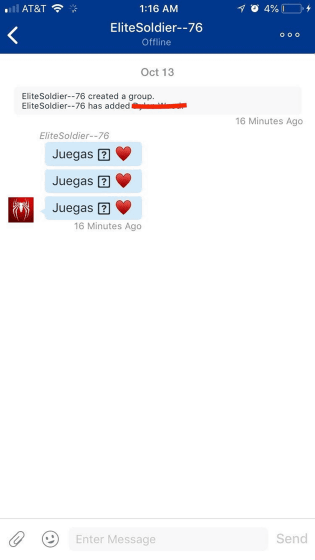 Speaking of "a bug where a specific character string crashes the terminal" was discovered in iOS in February 2018 as well. If the reported bug is true, Sony, the developer of PS 4, will respond quickly to the problem, "The possibility of delivering a new system firmware update is high," The Verge wrote.

As a remedy for reported bugs, The Verge recommends that you set up a PSN account so that you do not receive messages from strangers. To change privacy settings of PSN account access the following URL.

Personal Information | Message | Sony Entertainment Network
https://id.sonyentertainmentnetwork.com/id/management/#/p/privacy_settings/

Select "PSN privacy setting" → "personal information | message" → "edit".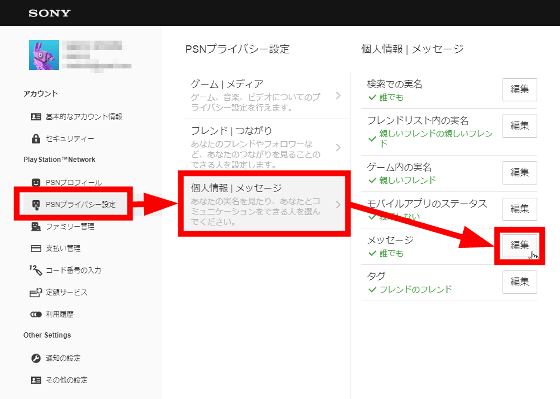 Then change the reception range of the message from "Anyone" to "Friend only" and click "Save". With this, messages will never arrive from people other than acquaintances, so the possibility of receiving messages containing malicious strings decreases at once.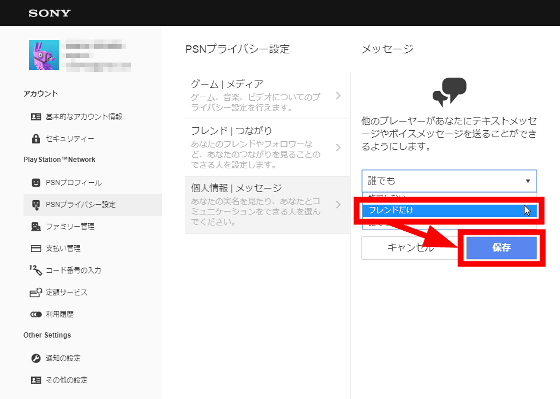 When you receive further messages it is recommended to delete messages from the PlayStation Messages application on Android or iOS . If you delete a message containing a character string that causes a bug from the application version, it means that PS4 crash can be prevented.

Also, if you already received a malicious character string and PS 4 crashed, it is recommended to start PS 4 in safe mode and rebuild the system database.

The way to rebuild the database is on the official blog below.

PS4® is in bad condition ...... Improvement plan you want to try when you are in trouble 【Know! PlayStation®】 | PlayStation.Blog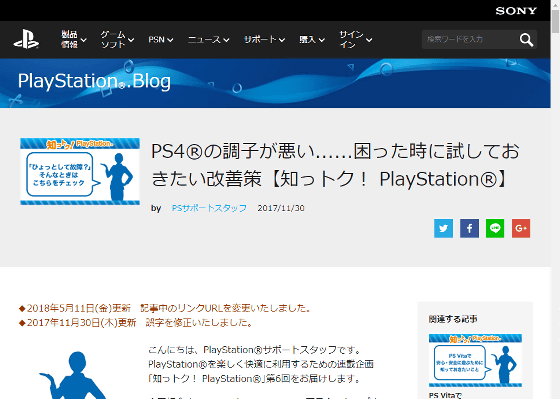 Rebuilding the database from safe mode If the status does not improve after restarting, try '5. Rebuild the database' from safe mode. Scan the hard disk drive (HDD) and create a new database. Unlike initialization, game data and save data are not deleted, so please be relieved.