'Windows 10 October 2018 Update' goes undelivered due to serious problem that user data is erased by mistake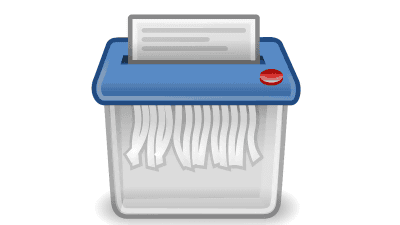 A large update to Windows 10 ' Windows 10 October 2018 Update ' has reported many problems that the data is erased automatically after updating, but Microsoft is using 'Windows 10 October 2018 Update' to investigate. Delivery has been discontinued.

Microsoft pulls the Windows 10 October 2018 Update as it investigates user files going missing

https://www.windowscentral.com/microsoft-has-pulled-windows-10-october-2018-update-users-files-go-missing
'Windows 10 October 2018 Update (version 1809)' is a large semi-annual Windows update that began to be distributed on October 2, 2018. In addition, at Microsoft, the rollout operation by AI is performed from 'Windows 10 April 2018 Update' which is the last large update, and the update is provided from the terminal which AI judged that the safe update is possible.
However, immediately after the delivery of Windows 10 October 2018 Update started, many problems such as 'Data disappeared after update' were reported. Most of the trouble is that the data in the default 'Documents' folder has been erased.
WARNING: 1809 upgrade misplaced / deleted files in C: \ Users \ Public && C: \ Users \ <user>: Windows 10
https://www.reddit.com/r/Windows 10 / comments / 9l128k / warning_1809_upgrade_misplaceddeleted_files_in /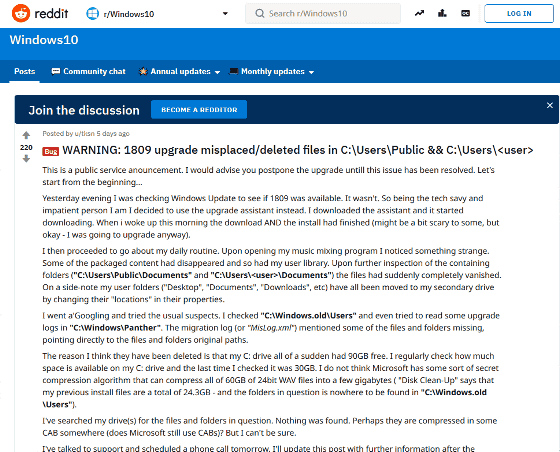 In the above Reddit thread, u / tskn who was regularly checking the free space of drive C, the free space that was 30GB before performing the update process of Windows 10 October 2018 Update increased to about 90GB after the update I have confirmed that. According to u / tskn, music-related data has been erased indiscriminately.
On October 6, 2018, Microsoft discontinued rolling out the Windows 10 October 2018 Update to all Windows 10 devices.
Windows 10 update history-Windows Help
https://support.microsoft.com/en-us/help/4464619/windows-10-update-history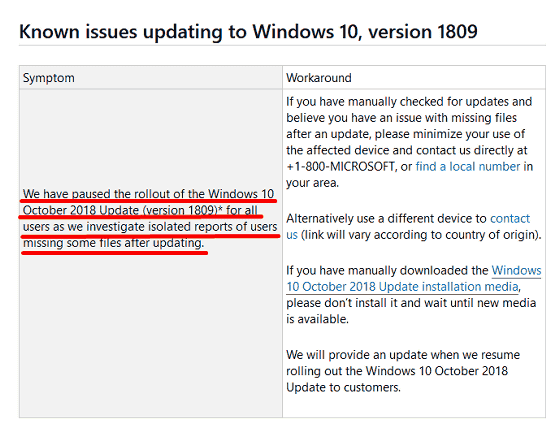 Also, at the time of writing, the latest version of Windows 10 for manual installation has been reverted to the 'April 2018 Update' version. Microsoft warns users that they have already distributed the 'Windows 10 October 2018 Update' installation media to refrain from installing it.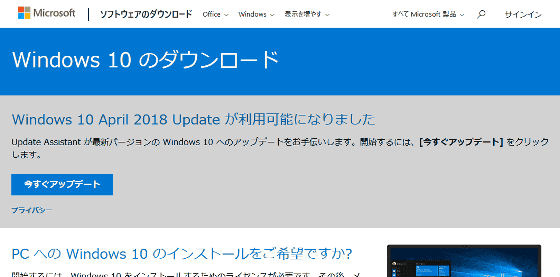 Most of the users complaining that the music, photos, and movie data stored in the default 'Document' have been erased, so the importance of data backup from day to day and the data storage again The importance of preparing separately from the C drive (system drive) is highlighted.

Some of the users who contacted Microsoft technical support were instructed to roll back to the restore point using 'System Restore.'

Microsoft Says They Can Recover Files Deleted by Windows 10 October 2018 Update
https://www.bleepingcomputer.com/news/microsoft/microsoft-says-they-can-recover-files-deleted-by-windows-10-october-2018-update/

Also, Donna Salkar, leader of the Windows Insider program, tweeted 'Please contact support because there is a tool to rescue deleted files', so Microsoft may release some support tools. Is likely to

#WindowsInsiders If You'Ve Run Into The 'Missing Files After Update' Issue For 1809 / October 2018 Fall Update, Please Call Our Support Line. They Have The Tools To Get You Back To A Good State. This Build Is No Longer Available To download manually: https://t.co/Ce9WVILknp pic.twitter.com/fvisQi1c8g

— Dona Sarkar (@ donasarkar) October 6, 2018