I have eaten a Marugame noodle 'Uma noodle Udon' which is involved with spicy spicy meat and rice oil on a squatting soup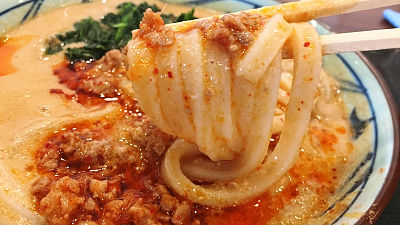 " Umashita Udon " which finishes sweet meat and spinach and spicy rice oil on creamy sesame soup with plenty of soup made debut with Marugame noodles for a limited time on October 9, 2018. I decided to eat what kind of taste the new menu which releases the atmosphere "perfect for the time when it gets cold" is really finished.

(PDF) ~ The spicyness after the rice oil and the meat miso suitable for sudden soup are addictive ~ ~ "Uma na Udon" on sale from October 9th!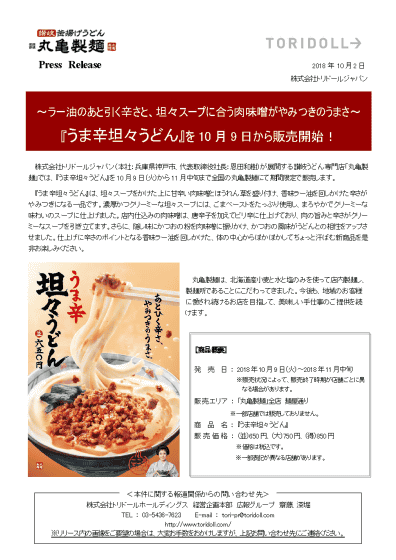 Arrived at Marugame noodle.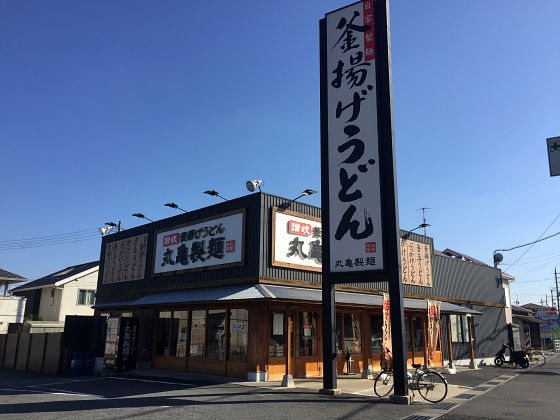 Umagari udon noodle "rising" was set up at the shop front.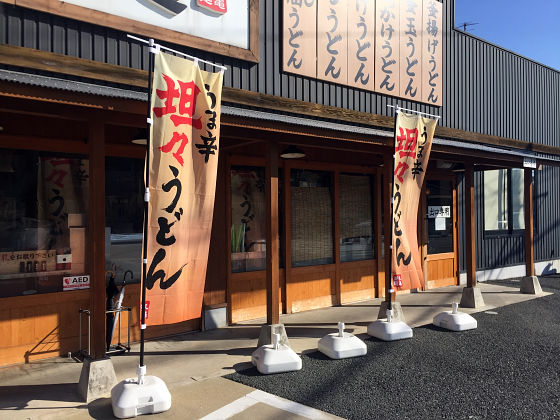 I entered the store and ordered with a buffet style counter as usual. The sizes are three (350 yen in tax inclusive), large (750 yen), obtained (850 yen), this time I ordered orders for orthodox.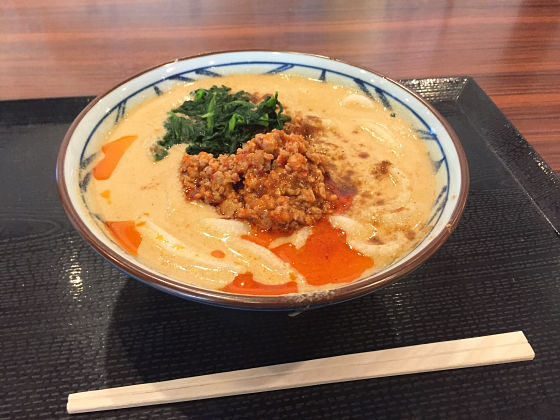 On top of the creamy full bowl soup, meat miso was placed in the center with Don Don, with spinach in the back and flavored rice oil on the near side. If you look closely, you can see that meat paste is sprinkled on meat miso as hidden taste.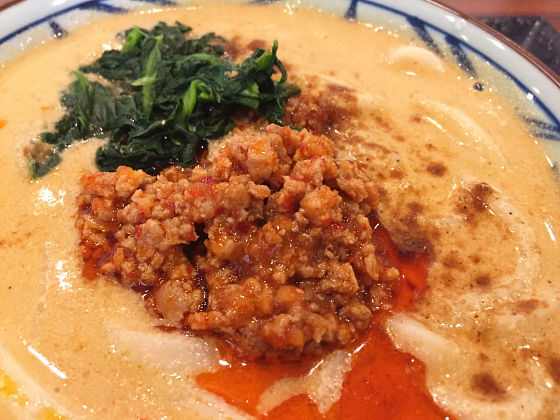 Rice soup is thick enough to think as "sesame paste ??" At the same time, the texture of the tongue is surprisingly smooth, and when you bring it to your mouth you will feel the fragrant sesame fragrance abundantly.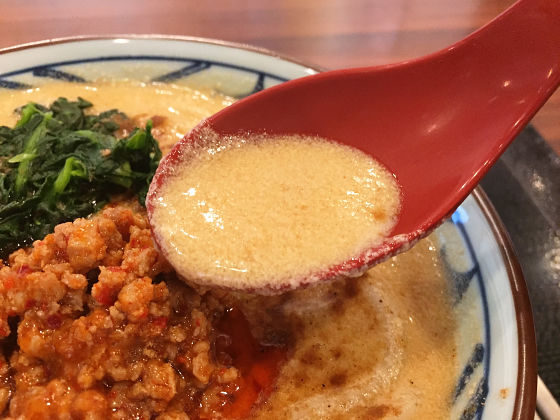 Udon and ugly snapping up, the soup is tangled tightly in the udon firmly and eating honorable. If you add meat miso and eat it with a little flavored udon noodles, the syrup of sesame and the spicy oil are not too hot and the fragrant flavor is mixed and the umami is up at a stretch.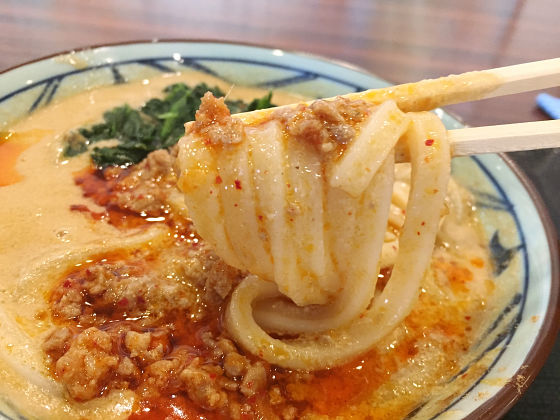 And then, after eating, the condition is getting a little bit of body. Umashita Udon Udon has become a limited-time menu until mid-November 2018.