The cheering team gathers at the stage of the animation 'Ulysses Jeanne d'Arc and the knight of the alchemist' at the stage 'Otome Yoshito Inauguration ceremony'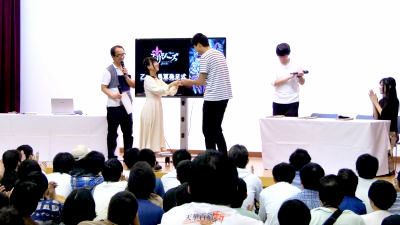 A stage event of the animation " Ulysses Jeanne d'Arc and Alchemist's Knight " which started in October 2018 was held at Machi ★ Asobi vol.21 . The ceremony of the cheering ceremony was held for the event entitled "Otome Yoshito Army Inauguration Ceremony".

Machi ★ Asobi
http://www.machiasobi.com/events/yuri.html


Mr. Nayatani of Studio Mouse acting as acoustic director of the work entered the moderator.



On the stage, Mr. Ryota Osaka of the main character · MontMoransi, Mr. Ozono Yuko of the role of Jeanne d'Arc, Mr. Toshiro Toshiro who is the partner's fairy · Astaroto of the hero appeared. Mr. Osaka said that he was from Tokushima and arrived in Tokushima two days before the event.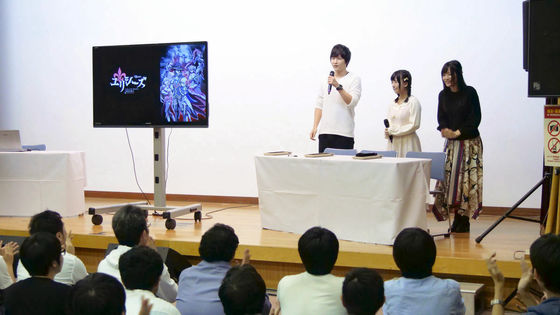 "Ulysses Jeanne d'Arc and the knight of the alchemist" is set in France in the centennial war era.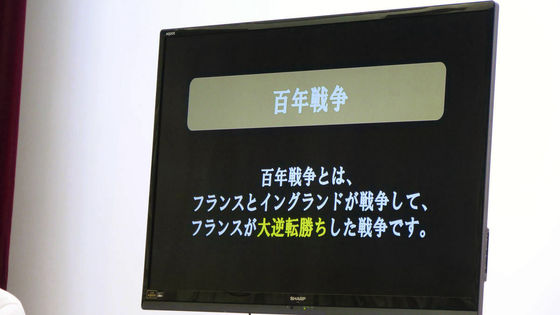 Although the character receives too much complicated appearance, it was introduced in a simple correlation diagram in an easy to understand manner.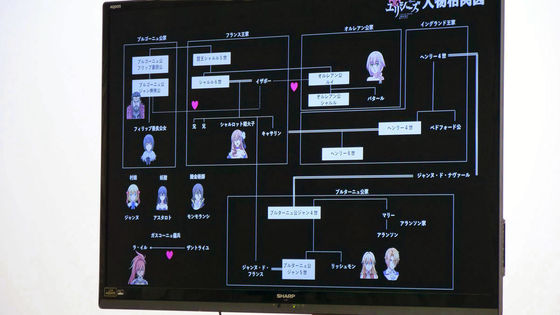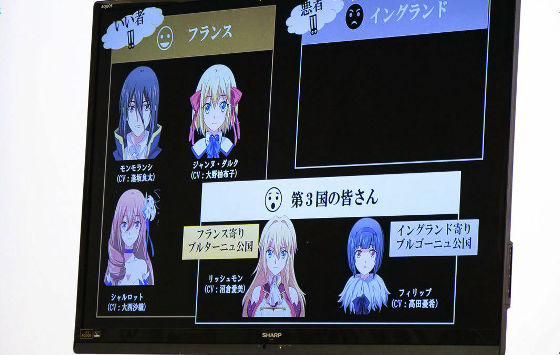 Also, each character was introduced with a catch phrase. The main character · montoranchi is a character that you want to cheer straight forward in favorite things and big dreams.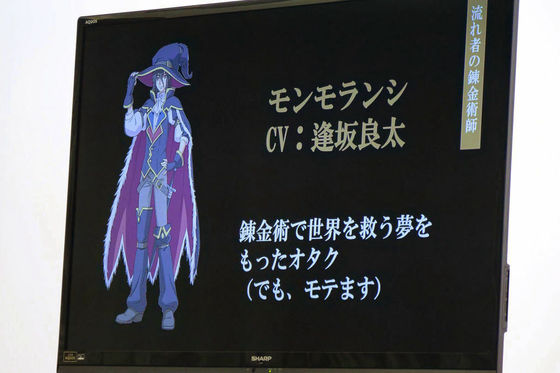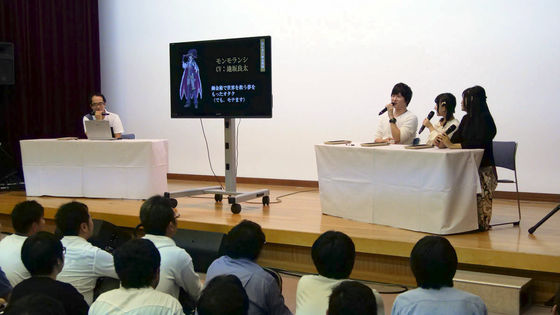 Jeanne d'Arc, the key to the work, is mysterious.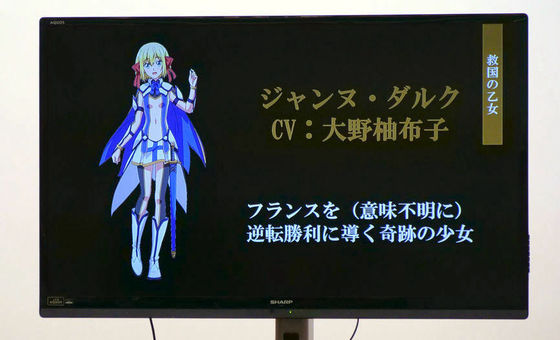 Jeanne d'Arc in Ulysses has a special ability called "erythase", it becomes strong like a monster for 3 minutes under certain conditions, which leads to France's victory in the centennial war. At the same time, the character became sadistic, so Mr. Ono acting as Jeanne showed the performance of the impact.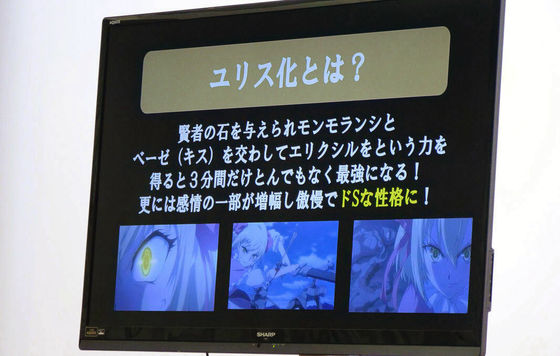 Fairy · Astaroto played by Mr. Dougaku is a key character of the work, noting the relation with the hero.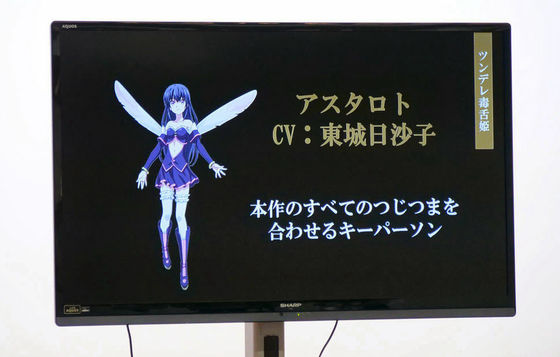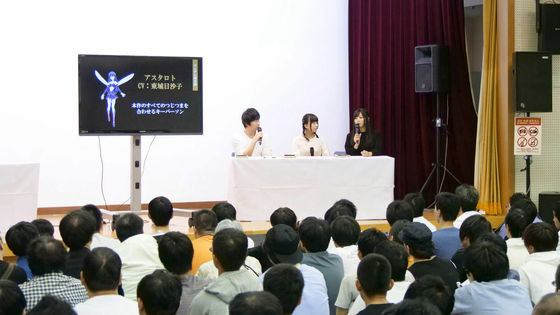 After the introduction of the character, the inauguration ceremony of 'Otome Yoshitō' appeared in the work was held. One winner of the Janken competition became a member of the first issue, and the members of the members were awarded and oaths were taken.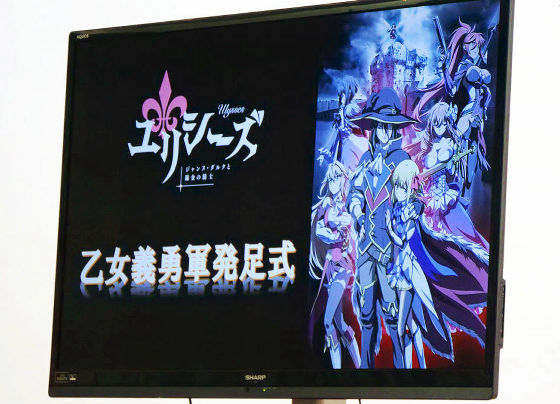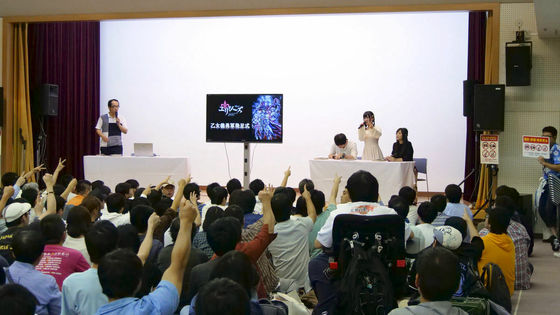 Membership chapter can be got during the period of Machi ★ Asobi vol.21, as well as a casting party by cast people will be done. In addition, an event limited to members of Otome Yoshitokuni will be held on Monday the 8th.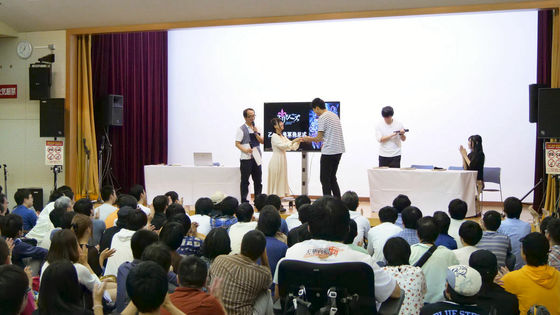 The animation "Ulysses Jeanne d'Arc and Alchemist's Knight" starts broadcasting on TOKYO MX, Sun TV, BS Fuji and AT-X from October 7, 2018.

TV anime "Ulysses Jeanne d'Arc and Alchemist's Knight" Official Site
http://ulysses-anime.jp/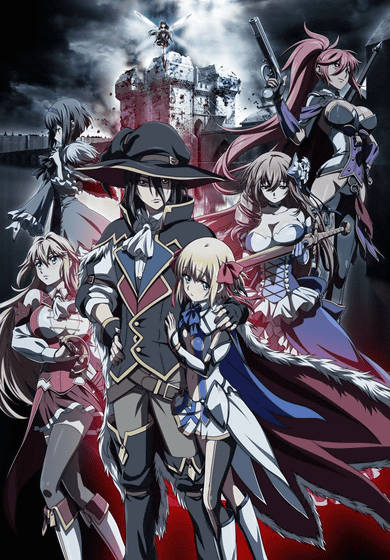 TV animation "Ulysses Jeanne d'Arc and Alchemist's Knight" PV 3rd bullet - YouTube