'Cup noodle Indian style butter chicken curry' Taste review, I tried to eat it with Nan with its reproduction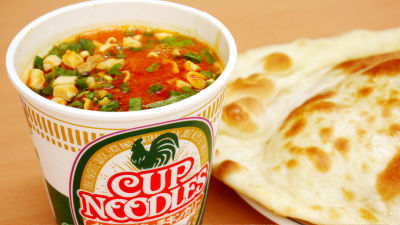 " Cup Noodle Indian Style Butter Chicken Curry " which arranged Indian cuisine butter chicken curry on September 24 (Monday), 2018 from "Cup Noodle Ethnic Series" which reproduced ethnic dishes including " Tom Yam Kung Noodle " It appeared. It is said to be " authentic feeling enough to enjoy Nan on surplus soup and you can enjoy it twice", so I actually tried to eat it with Nan to check the degree of reproduction.

"Cup noodle Indian style butter chicken curry" (released September 24) | Nissin Food Group
https://www.nissin.com/jp/news/7346

"Cup noodle Indian style butter chicken curry" package is like this. It seems that they adopt the color that imaged Indian flags.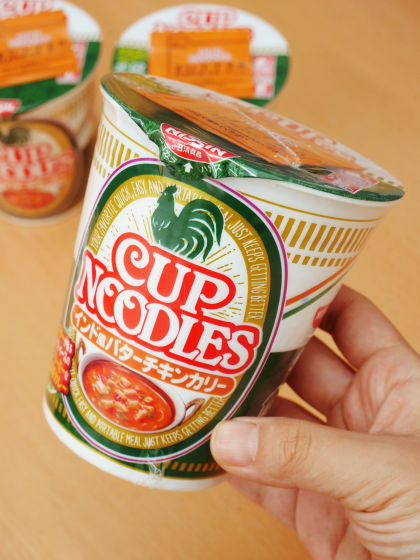 Butter flavor oil was stuck on top of the lid.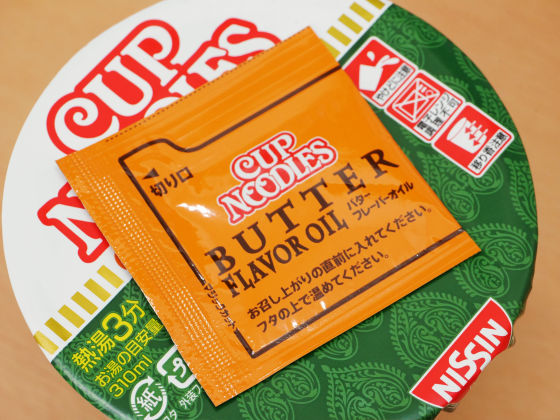 Calories are 417 kcal per 85 g of meal. The standard cup noodles are 353 kcal and the cup noodle curry is 422 kcal, so it is about the same as cup noodle curry.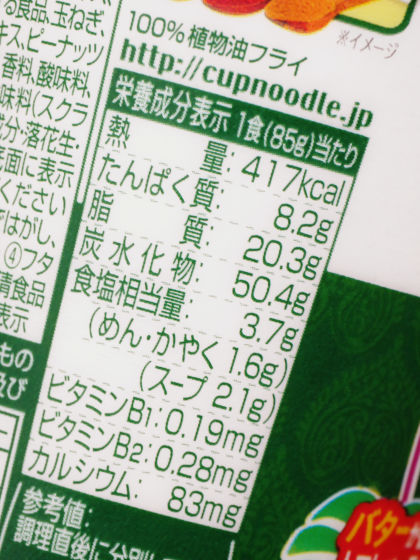 Looking at the raw material name, in the first half the familiar name of the ingredients such as fried soup and soup are lined up, but from the middle of the fruit paste, tomato powder, spices as well as peanut butter and butter oil, butter chicken curry Materials that make it feel like it were also described.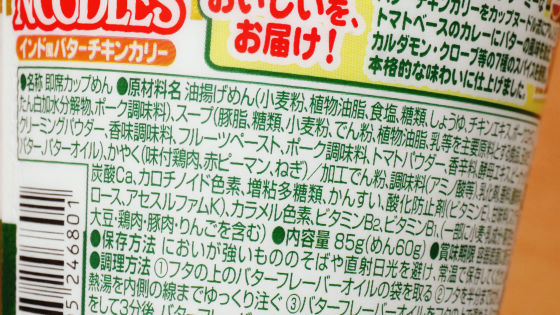 I tried opening the lid and it got orange cold. It contains red objects but red peppers instead of red peppers.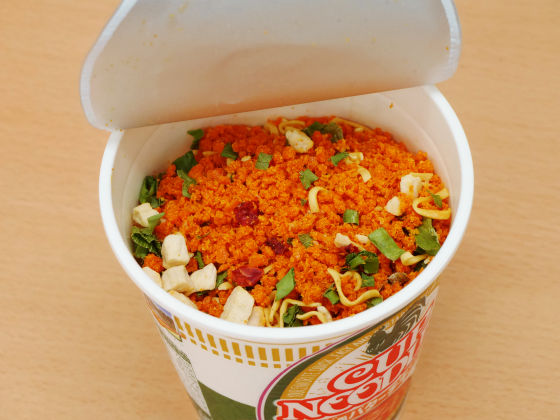 Pour hot water ...



Wait for 3 minutes. Warm the butter flavor oil on the lid.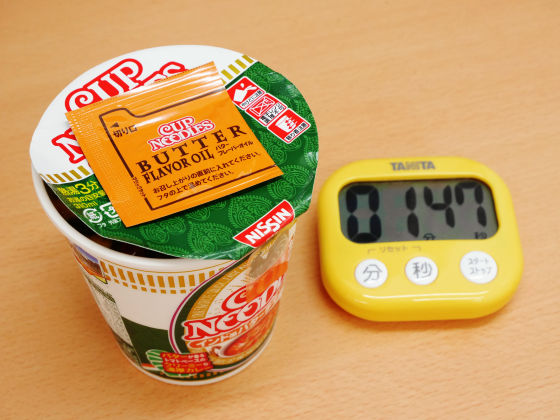 After 3 minutes, when butter flavor oil drooled, the red liquid expanded, but the scent is certainly a mellow aroma of butter.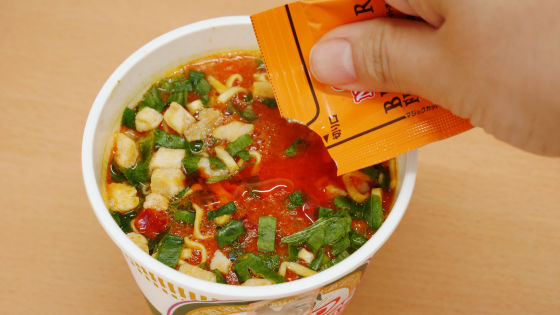 It seems that it seems to be a bit spicy because it is accumulated in the upper part of the cup.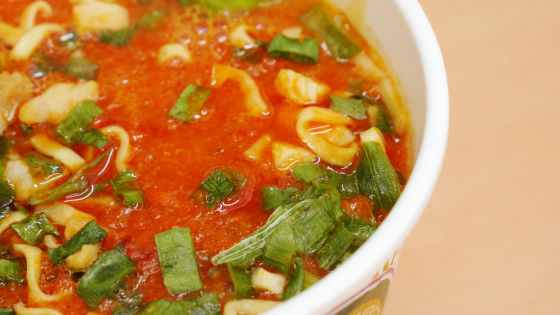 When I tried it, there is little spicy, sweet and sour tomatoes and good aroma of butter spread. It is mildness & richness that I think that this is a cup noodle for a moment when you eat a lot of quick parts, but junk of cup noodles after a while when you are sipping noodles I have been flooded.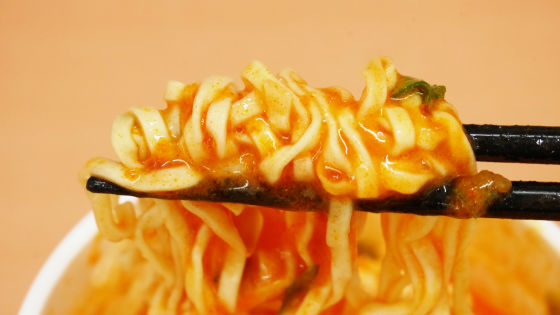 Cardamon, cloves, and so on, but since the flavor of the coming cup noodles is quite strong, if you mix thoroughly, the spice feeling will be diluted. But it certainly felt the presence of butter chicken curry. I have chicken lumps properly.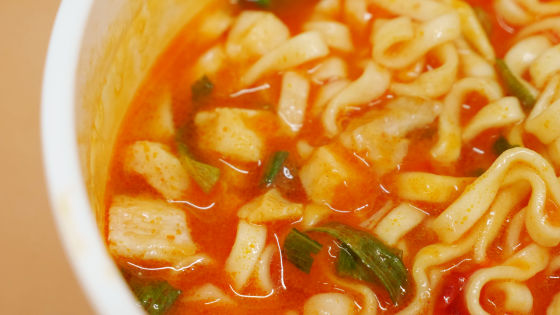 Speaking of butter chicken curry, I will buy Nan because it is Nan.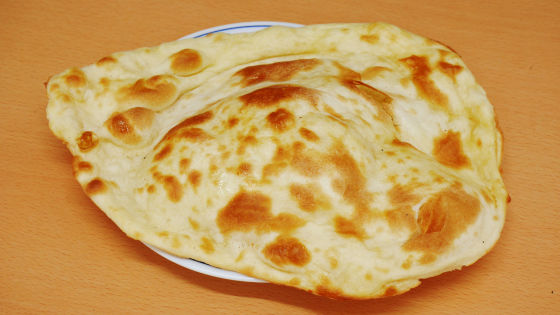 When I tried eating with soup, I felt the atmosphere, although it did not go far with butter chicken curry itself, with the feeling that it is "cup noodle ... but ... but I want to say ...!"! It is a finished feeling that covered a cup noodle with a butter chicken curry membrane, so it was fun to be alternating with butter chicken curry and cup noodles when eating.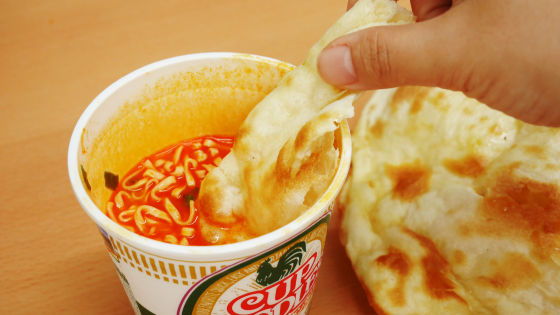 In addition, "Cup noodle Indian style butter chicken curry" is 194 yen including tax, 12 pieces can be purchased from Amazon from 2333 yen including tax.

Amazon | Nissin Cup Noodle Indian Style Butter Chicken Curry 85 g × 12 pieces | Cup noodle | Ramen mail order