A sweet salty pumpkin potage is unexpectedly ant "Cup Noodle Pumpkin Potage Noodle" Taste Review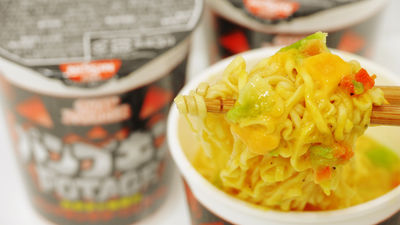 In Halloween we make hollow pumpkin "Jack O LanternAlthough it is decorated everywhere, the atmosphere of such Halloween was reproduced with cup noodles "Cup noodle pumpkin potage noodles"Has appeared on October 5, 2015. I tried to eat actually how to compare pumpkin flavored potage and noodles.

Cup noodle pumpkin potage noodle | Nissin Food Group
https://www.nissin.com/jp/products/items/7109

I bought a cup noodle 's pumpkin potage taste.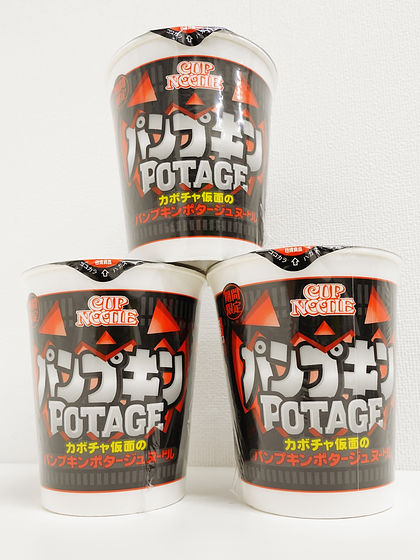 Jack O Lantern of pumpkin seems to be Halloween in a black black cup. But I can not imagine what it is like from its appearance.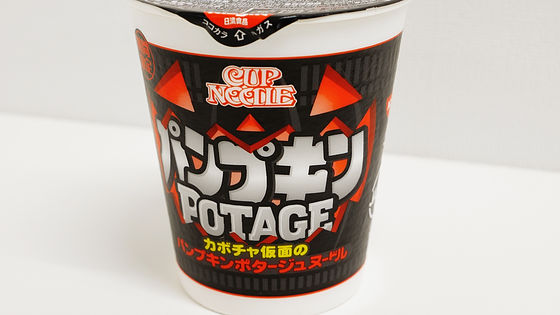 Raw materials include pumpkin powder, and pumpkin and so on.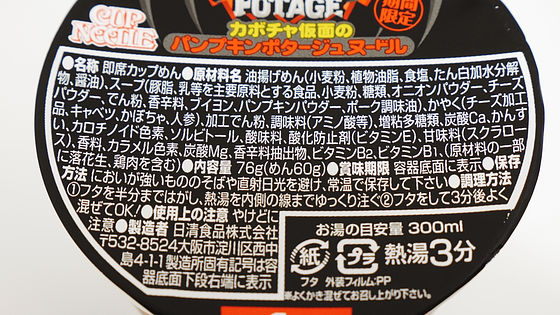 When opening the lid, the contents are not black, it seems that cheese blocks etc are contained.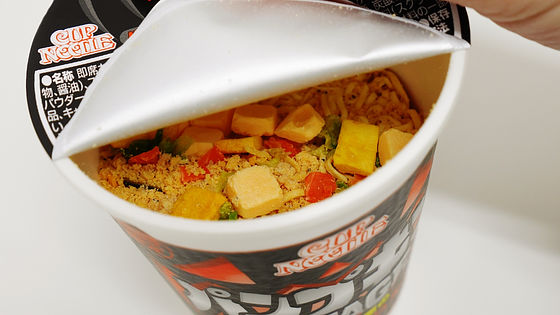 As for normal cup noodles, just pour hot water to the dotted line and wait for 3 minutes.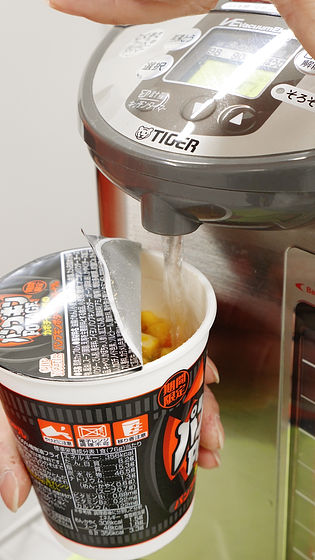 After 3 minutes opening the lid is like this. The sweet smell of pumpkin is drifting, rather than a noodle I feel like a sweet bun.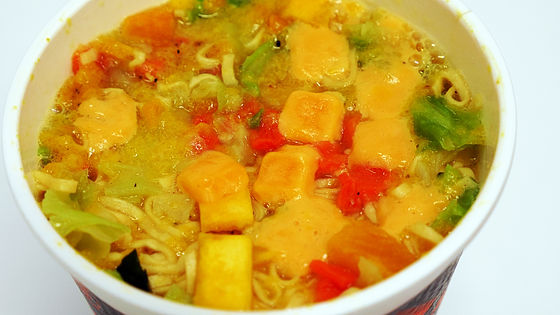 The cheese block is hot and rough.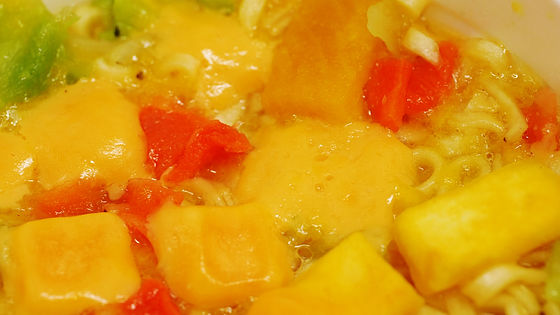 Soup is a yellow, muddy, tempered potage soup.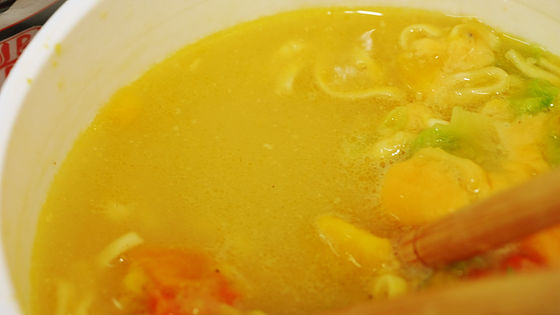 Pumpkin scratchy part was included as quickly as well.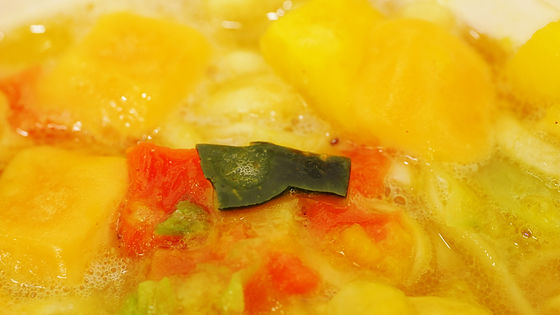 When eating at once, the first thing to feel is "pumpkin" sweetness. It is a strange taste that you feel the saltiness of cheese and creamy potage afterwards. It is a cup noodle of a new sense that I think that it is "surprisingly this combination also ant" while I am advancing eating though there is a sense of incompatibility at the beginning like a confectionery smell like pumpkin cream. When I was eaten by an editorial staff member who said "I am not good at sweet potato chips", I commented "It's delicious not only sweetness but saltiness works."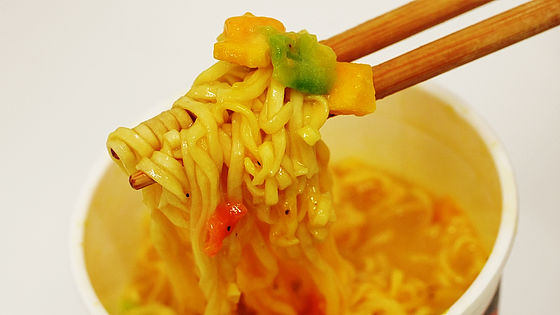 There are also some pumpkin slices, you can also feel the delicious pumpkin texture and the simple sweetness of the pumpkin itself. Sweet and sour taste, "Garrigali you rich corn potagePeople who like "You may be addictive.



In addition, the price of "cup noodle pumpkin potage noodle" is 194 yen including tax.