The integrated VR system 'Oculus Quest' of 45,000 yen appeared, the gaming PC went to 'unnecessary' next level VR '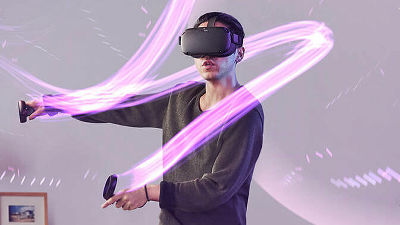 Facebook's VR company "Oculus" announced the inexpensive stand-alone VR headset " Oculus Quest " of $ 399 (approximately 45,000 yen) at the announcement event "Oculus Connect 5" in the autumn of 2018.

Oculus Connect
https://www.oculusconnect.com/

Oculus Quest | Oculus
https://www.oculus.com/quest/

You can see what type of VR headset Oculus Quest is, by looking at the following movie.

Oculus Quest: Under the Hood - YouTube


Oculus Quest is a standalone VR system that can use contents by itself.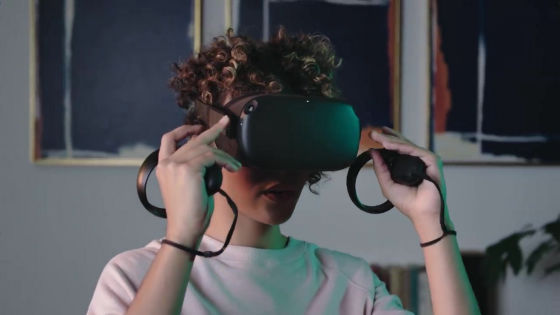 Corresponds to space tracking "6 DoF" with 6 degrees of freedom in the up and down, left and right, front and rear ...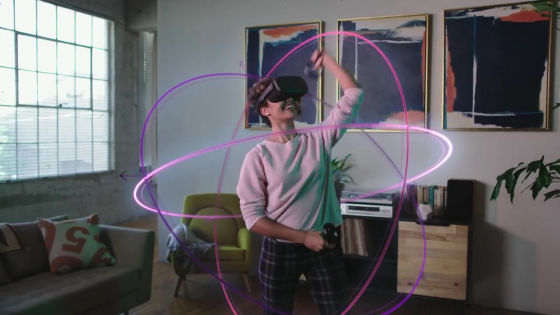 The state-of-the-art optical performance of resolution 1600 × 1440 pixels × 2 · 72 Hz ... ...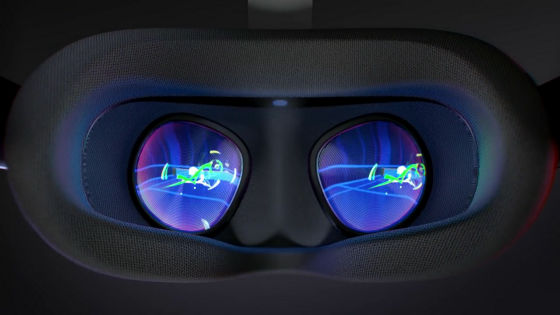 Built-in audio system.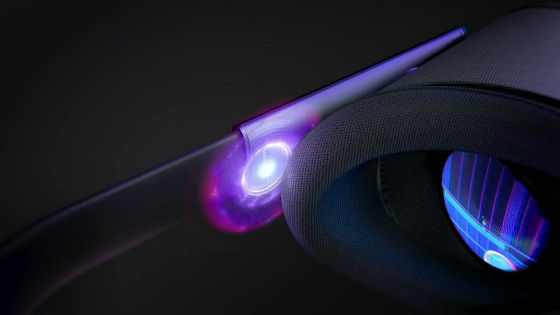 It is an all-in-one VR system that operates alone, so it's OK to disturb the wire.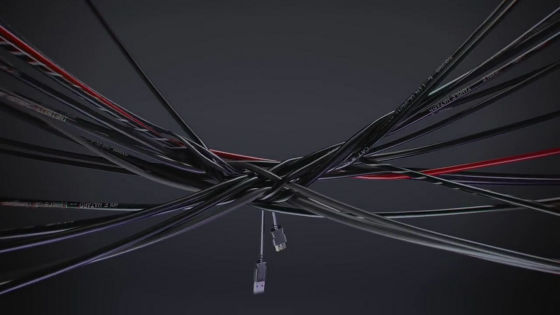 High performance gaming PC is unnecessary.



There is no need to dock the smartphone. You can start using it immediately after removing it from the box with no troublesome setting.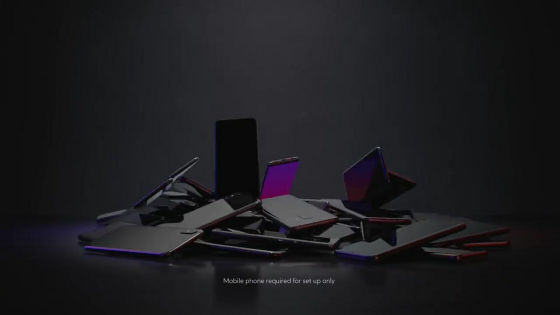 Oculus Quest has four built-in tracking cameras in the headset. In " Oculus Rift ", there was a motion tracking camera outside the headset, but it was changed to a method to give the tracking function to the headset side like " HTC Vive ".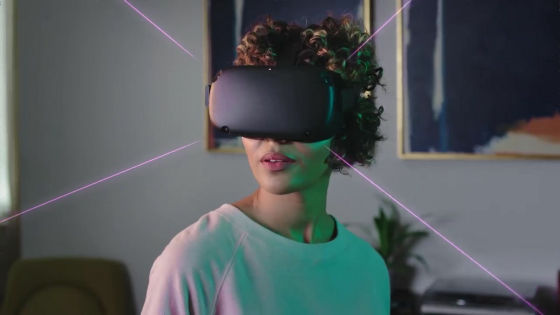 The new tracking system "Oculus Insight" recognizes the surrounding situation and accurately detects the movement.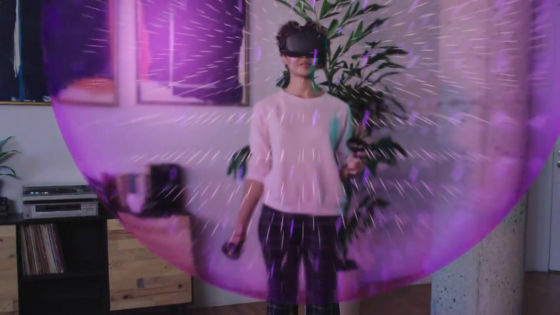 A motion touch controller is also included, and operation can be accurately detected with 6 DoF.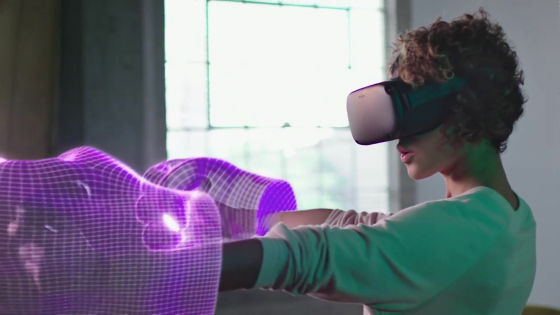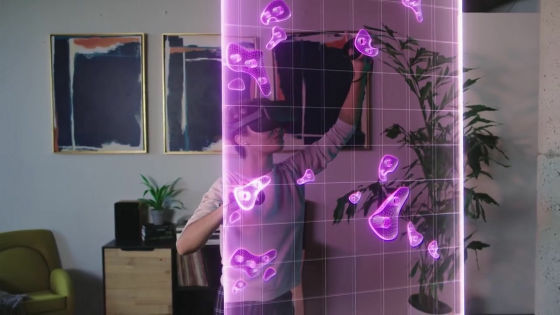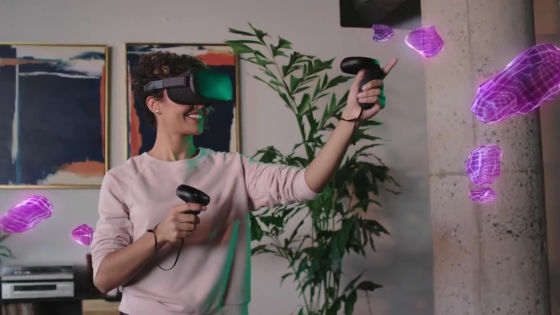 If you use the motion touch controller, you can "grab" operation ... ...



Operation to "swing" ... ...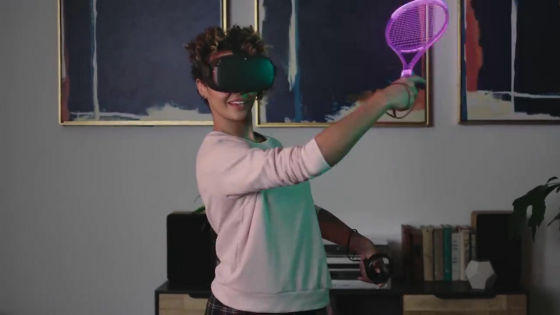 Hand control is free, such as "striking out" operation.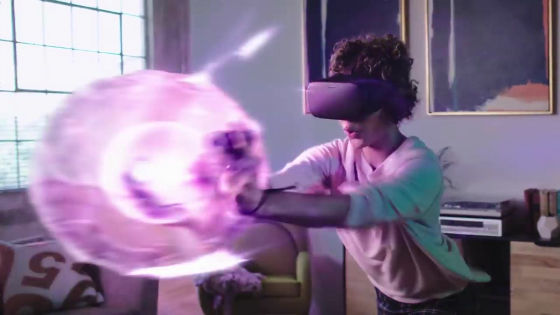 It is possible to "grab a small tennis ball".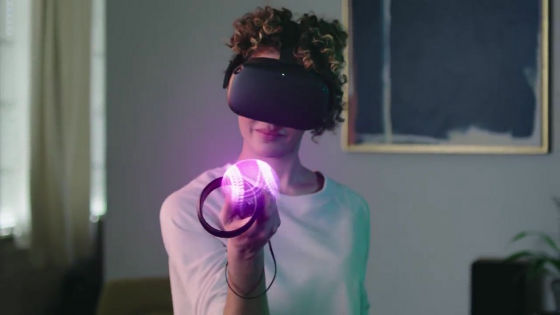 Oculus said, "Oculus Quest is the final point of arrival for" next level VR ". This is not the "Oculus Rift" which requires a high-performance PC, but the " Oculus Go " which is not an integral type though it is an integral type, but the Oculus Quest is the real thing of the VR headset.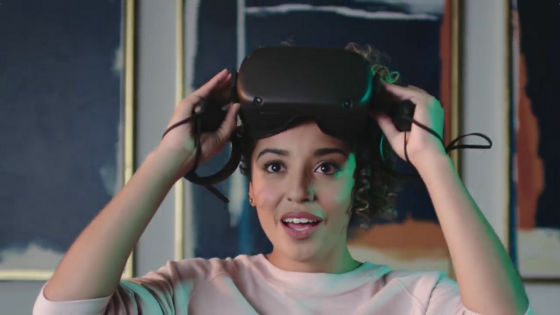 According to Oculus, the new tracking technology used in Oculus Quest "Oculus Insight" corresponds to a space of up to 4000 square feet (about 370 square meters). It also supports functions that can store multiple spaces called "Guardian".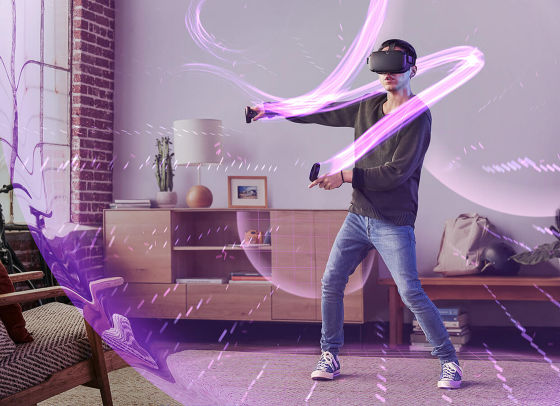 Approximately 50 game titles such as "Star Wars series" "Vader Immortal: A Star Wars VR Series" are scheduled to be released in accordance with the release of Oculus Quest.

Vader Immortal: A Star Wars VR Series - Episode I - Official Teaser - YouTube


The standalone type VR headset "Oculus Quest" which should be said to be a good feature of Oculus Rift's performance and easy handling of Oculus Go will be released for $ 399 (about 45,000 yen) in 2019.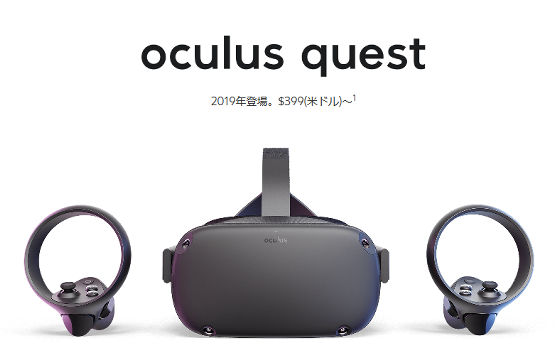 Introducing Oculus Quest - Our First All - in - One VR Gaming System - YouTube