iPhone XS has less battery than previous model iPhone X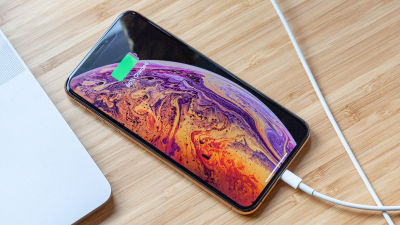 Apple appealed to the new iPhone XS that "30 minutes battery life lasts longer than iPhone X", but in actual battery tests results are shown that the battery life is 1 hour or more shorter than iPhone X It is.

iPhone XS and XS Max Battery Life: The Results Are In
https://www.tomsguide.com/us/iphone-xs-iphone-xs-max-battery-life,review-5773.html

"Tom's Guide" review guide for smartphones and so on tested battery life on iPhone XS and iPhons XS Max. In the battery life test of Tom's Guide, it is said that it adopts its own " Tom's Guide Battery Test " so that battery performance can be compared between different models. In Tom's Guide Battery Test, the brightness of the screen is set to 150 nits, the brightness adjustment function is turned off by the display setting, the True Tone function is turned off, and the T-Mobile 4G network is signaled using a signal booster called T-Mobile 4 G LTE CellSpot I am investigating the time when I can surf the web while raising the strength.

Tom's Guide Battery Test said iPhone XS got 9 hours 41 minutes and iPhons XS Max got 10 hours 38 minutes. Compared to other companies' high-end terminals, it has been shown that Huawei P20 Pro over 14 hours, Google Pixel over 12 hours 2, Samsung Galaxy Note 9 over 11 hours, etc. are not over the iPhone XS series.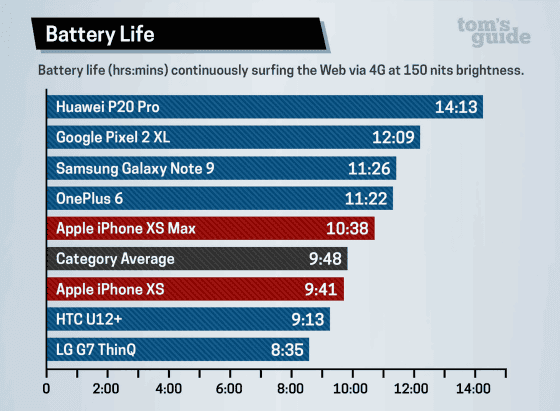 To provide a disassembly and repair guide iFixit According to the battery capacity is iPhone XS 2659mAh, and the iPhone XS Max is 3179mAh, compared to the general Android terminal rather less. Even though iOS has a small battery consumption, it may be unavoidable that battery life will not be as long as Android terminal from the battery capacity. By the way, the battery capacity of iPhone X is 2716 mAh, so the battery capacity of iPhone XS has been reduced.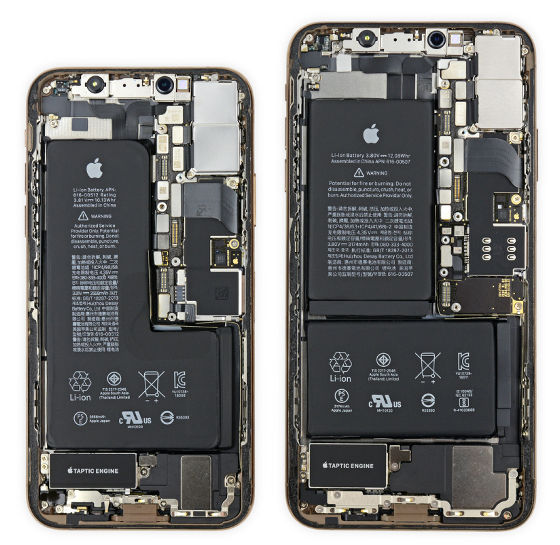 According to Tom's Guide, iPhone X test result is 10 hours 49 minutes. Therefore, regarding battery performance, iPhone XS Max is slightly inferior compared to iPhone X of the previous model, and iPhone XS has resulted in battery life being shortened by more than 1 hour.

Since the new SoC "A12 Bionic" adopts four efficiency cores which are 50% lower power consumption than the A11 Bionic CPU, the battery performance is 30 minutes longer than the iPhone X, compared to the iPhone X, Although it is said, at least as measured by web browsing iPhone XS battery performance seems to be inferior to iPhone X.