Soft and juicy beef sweetened with sweet soy sauce Dare Saku 'Kuroge Wagyu Beef bowl' at 'Sword Art Online' Limited wrapping store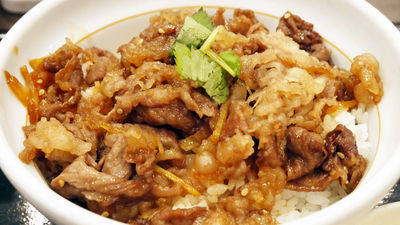 Naka offers a new menu " Kuroge Wagyu Beefu " featuring Japanese black beef and black mirin from September 20, 2018 (Thursday). Naka also collaborated with TV anime " Sword Art Online - Alisiation - " which started airing in October 2018, also from September 20th. In Tokyo and Ikebukuro Sunshine front shop and Osaka · Nan sanchu store, limited wrapping of "sword art · online" is being done, and while going to see what the limited wrapping shop is like, eating a new menu It was.

From September 20, 2018 at 11 o'clock [Kuroge Wagyu Beef bowl] Limited time sale! | Notice | Rice bowl and Kyoto style udon noodles
https://www.nakau.co.jp/jp/news/409

Sword Art · Online × Inside × Gungeir · Online Campaign
https://sao-alicization.nakau.co.jp/

Naka no Nan - san came to a shop.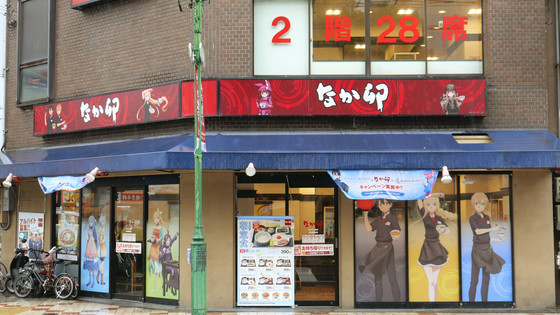 Kirito & Eujio and Alice were drawn on both sides of the signboard 'Naka urch'.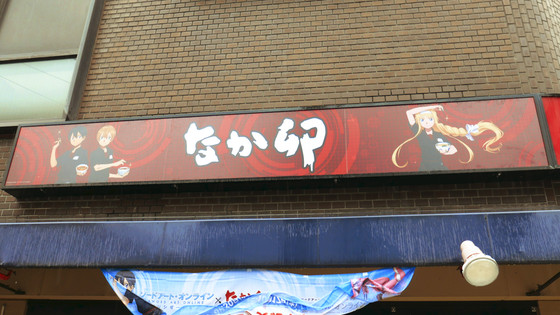 Ren and Fuka Jiro of " Sword Art · Online Alternative Gangile · Online " on the other sign.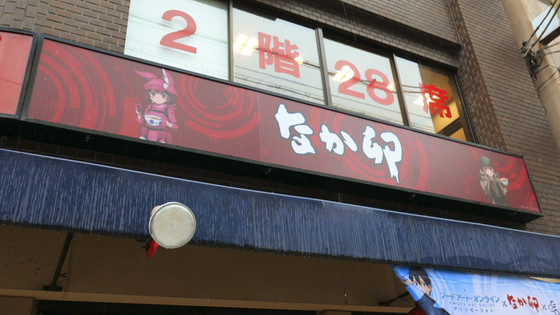 There is a banner on the front of the store to inform you about the collaboration campaign ... ...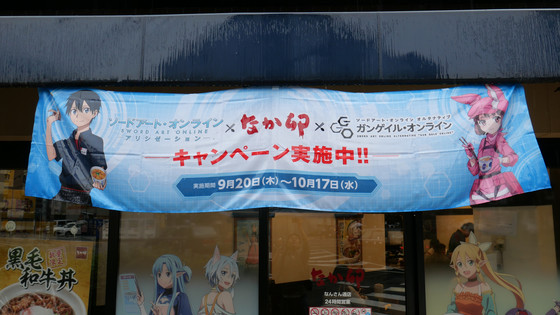 At the entrance underneath, Asuna and Chinon referring to the bowl information, Reifa and Yuuki who eats in a basket are wrapped.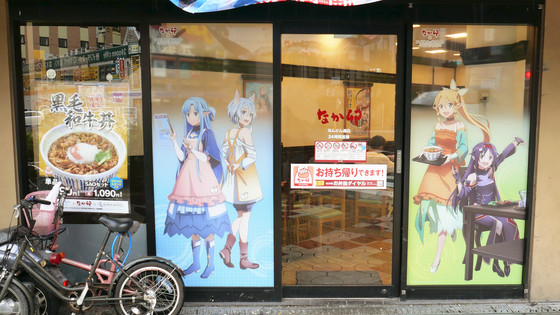 Furthermore, Kirito Alice · Eujio who wrapped herself in uniform of Naka's uniform and got a rice bowl in her hand, which is wrapped largely in the shop window.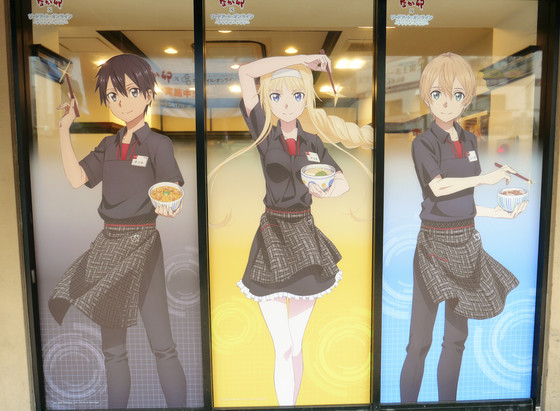 Inside the store, along with posters announcing collaboration, illustration of Yuki and Reefa was decorated. Moreover, although it does not understand in the image, in the store, the inside broadcast by Yuuki Asuka (CV: Haruka Tomatsu ) also flows, and it is an unbearable space for "sword art online" fans.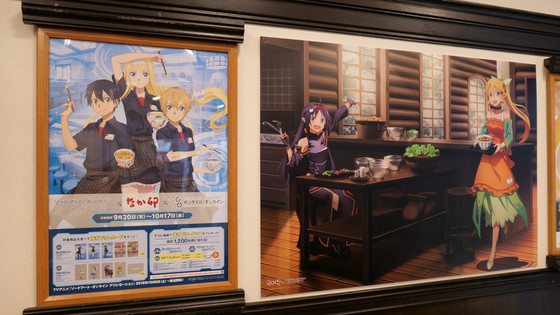 About 3 minutes after purchasing a ticket, the SAO set (1090 yen including tax) of "Kuroge Wagyu Beefu" was brought. "Precipitation warm heart" entered into a small plate is set.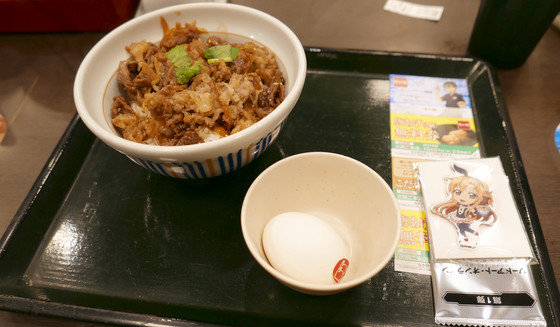 Kuroge Wagyu Beefu, unlike Naka Naka 's Japanese style beef bowl, which is usually a menu, does not contain green onions and konnyaku, only sesame ginger and sesame seeded with beef. The three leaves on the top add color to the bowl. Soy sauce based sauce and nice scent of ginger stimulate appetite.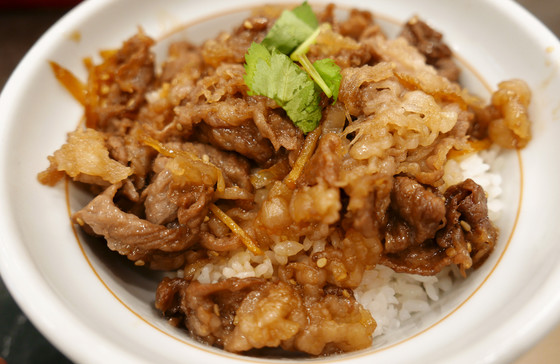 I will eat a bite without dying. When you eat meat, umami comes out tightly with sweet sauce and taste like sukiyaki. The seasoning is quite dense, the fragrance of the sesame and the refreshing fragrance of chopped ginger make the appetite an appetite.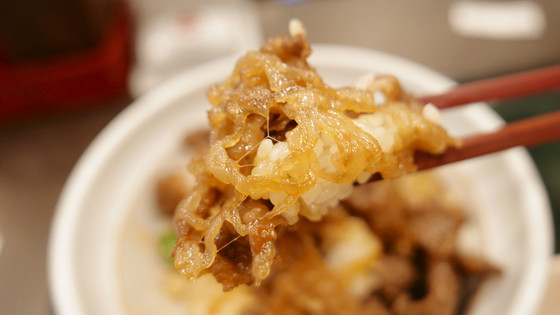 So next time I followed the set "Precious Warm Tama" in a bowl ... ...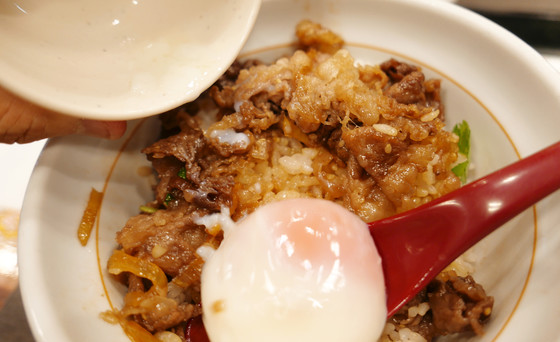 I will break the yolks and entangle them and try to eat them. By the yolk of a roasted hot-spring egg, the taste of a sweet, thick sauce is mild and quite ants.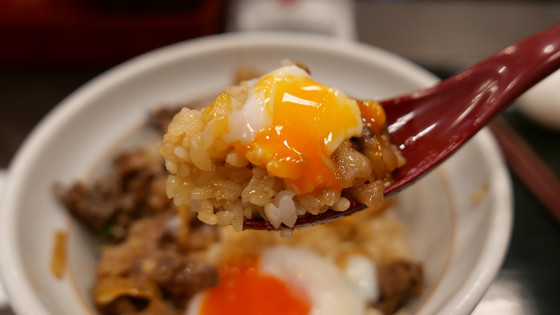 In addition, one set of acrylic stands will be attached to the SAO set besides one drawing card attached to the target item. Drawing cards can get 1 piece randomly from all 5 types. As for the SAO set limited acrylic stand, Asuna in Bunny Girl from September 20 (Thu) to October 3 (Thu), Alice with Bunny Girl from October 4 to October 17 (Thursday) You can get.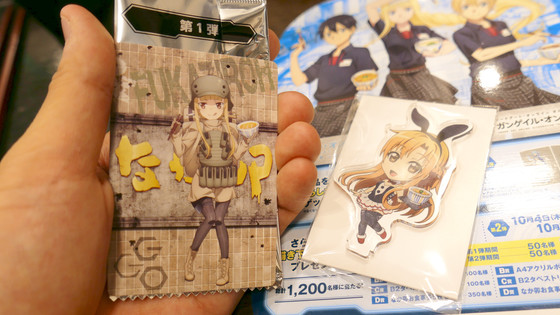 Kuroge Wagyu Beef bowl is 790 yen including tax, Osarin is 850 yen including tax, SAO set with acrylic stand is 1090 yen including tax, Middle of October from Thursday, 20th September 2018 (Thursday) It is offered up to. However, because acrylic stands are limited in quantity, it is recommended that those who care about SAO set go to eat early.