Cream, Edam, Camembert, Gouda · Parmesan has eaten pasta of the first kitchen spreading in the mouth 'Avocado salmon of 5 kinds of cheese cream'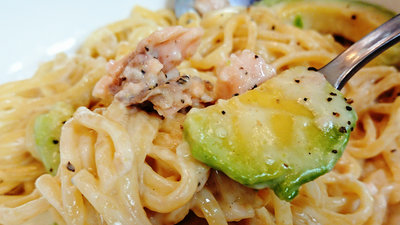 As a new product of pasta instead of hamburgers, " 5 types cheese cream avocado salmon " was added to the lineup from September 6, 2018 in a hamburger chain shop / first kitchen , so I went to eat.

Autumn Pasta "Avocado Salmon of 5 Types Cheese Cream" sold! - First Kitchen
https://www.first-kitchen.co.jp/news/?nwid=525

In the "pasta" section of the menu, the new product "Avocado Salmon of 5 Types Cheese Cream" was treated as the biggest. It is 690 yen including tax for single item, 890 yen including tax for drink set, 1080 yen including tax for potato drink set.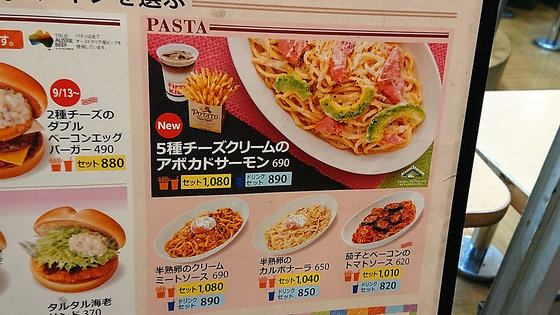 Set arrived at less than 5 minutes from order.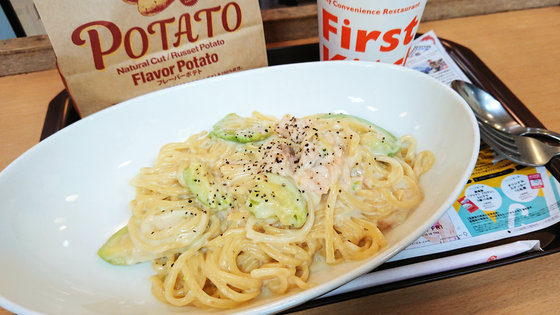 While avocado releases its presence ... ...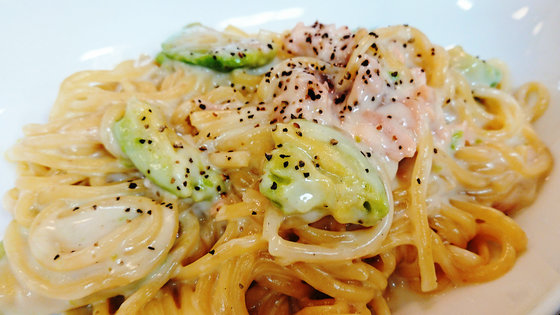 Salmon which was pink in product photography mixed with cream sauce, and it is somewhat inconspicuous existence.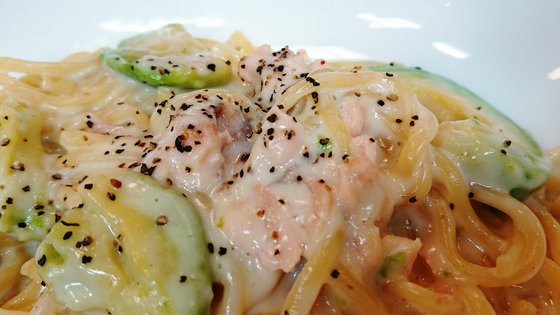 Cheese cream that combines butter with five kinds of cream cheese, Edam cheese, Camembert powder, Gouda cheese, Parmesan cheese is rich and heavyweight, and firmly entangled with pasta together with ingredients. However, among the mouthful cheese flavors, the strong salty of smoked salmon and the mellow sweetness of avocado are not erased, creating a stronger taste than it looks. This is a pretty satisfying taste even compared to the price.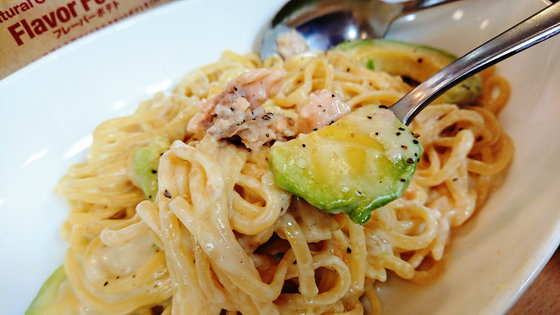 By the way, in the first kitchen, from September 1 to September 30, " Theater version Friskri " present campaign using Twitter is underway. In addition, from September 13 (Thursday) as a memorial for " Furikuri ", OVA " Furikuri " was released in 2000 as a popular menu "Garlic Butter potatoes" reprinted for a limited time limited. It is also offered in limited quantity potato bag of movie design with limited quantity.