Nokia's 5-eye camera equipped smartphone leaks, next-generation flagship machine 'Nokia 9'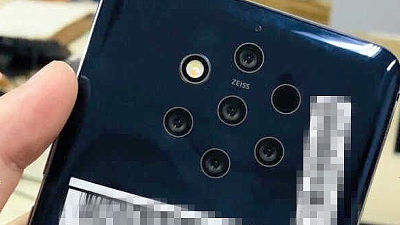 Nokia's smartphones with 5 cameras on the back are running out of photos, and it is predicted that it will be a flagship machine " Nokia 9 " which will be announced from the end of 2018 to the beginning of 2019.

Optional 9 Five-handed desk True desk Hand exposure: shivering! Undecided cooperation - Cho Yuan machine, Cho Ki - IT
https://www.ithome.com/html/android/381618.htm

This image was released by IT IT-related company in China. Seven round devices are embedded in the upper part of the terminal that seals the back of the terminal and shows that it is a test machine.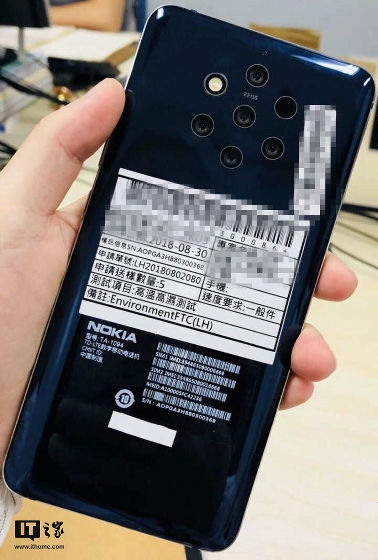 When enlarging, the circle in the direction of 10 o'clock is white, it is understood that it is an LED flash, and the circle in the direction of 2 o'clock is blacker than the other, it is like something like a sensor. All the circles except these two seem to be camera lenses. Since the character "ZEISS" is engraved near the center, it seems that Zeiss lenses are mounted. The IT generalists assume that they do not know what role these cameras have, and they may be dedicated cameras such as telephoto, black-and-white, color, and blur, and the possibility of multiple cameras exposing different pictures It is predicted that it will be used for taking pictures combined, or for taking pictures that can adjust focus after shooting.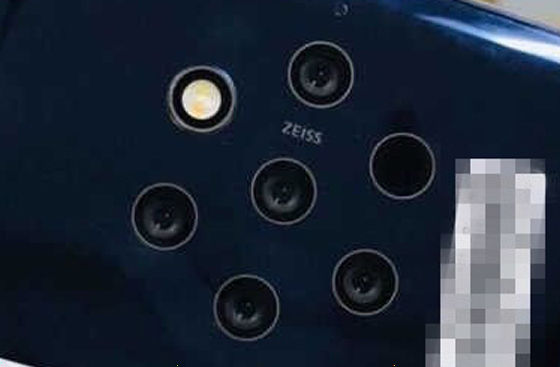 In the image released by the IT generalists, a mosaic was included in a part of the sticker, but the pictures which seems to be the original image before processing are also made public.

Nokia's Upcoming TA-1094 Smartphone Has 5 Cameras | Nasi Lemak Tech
https://nasilemaktech.com/nokias-upcoming-ta-1094-5-cameras/

The serial number, the bar code, the name of the person who seems to be the sender are stuck in the picture.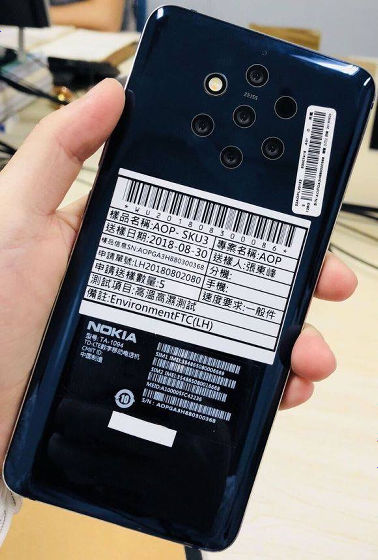 In the lower part of the seal you can check the test items that seems to mean "high temperature and high humidity test" and the description which seems to indicate that it is not a hurry job. Also, under the "NOKIA" logo under the seal, you can see that it is engraved as "TA - 1094" as the model name.