We have eaten the 'Avocado Chicken Chipotle' and 'Avocado Bacon Chipotle' on the subway where impression unexpected hotness is impressive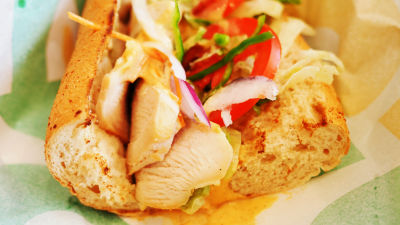 A famous subway with sandwiches sandwiching plenty of vegetables hosted the avocado festival campaign featuring avocado which is called as the butter of the forest for a limited time from August 29, 2018. During the campaign period I will sell two sandwiches, " Avocado Chicken Chipotle " and " Avocado Bacon Chipotle ". Actually, I have been going to see what kind of taste I can enjoy.

"Avocado Festa" campaign where you can enjoy popular avocado │ New information on subway │ Press release │ Delicious! I will hold you. Vegetable subway official website
https://www.subway.co.jp/press/year2018/news 2335/

Arrived at the subway.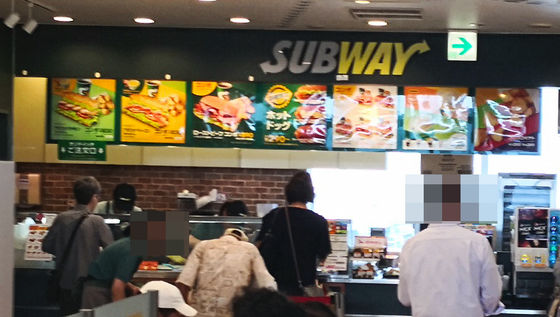 I will immediately order a clerk. The bread used for sandwiches at Subway, "of glutinous mouthfeel moist flat bread ", honey bread of wheat germ containing, oats, soybeans plus " Haniotsu ", topped with sesame seeds in plain bread " Sesame ", wheat germ You can choose from five different types of bread, " Wheat " and plain bread " White ", and you can specify even whether you bake the selected bread or not.




Also, the toppings vegetables can also be topped freely from five kinds of "lettuce" "tomato" "peppers" "red onions" "carrots".




I would like to try out various combinations, but it is impossible to eat as expected, so I ordered it with a combination of recommended shops. Avocado chicken tipotle on the left and avocado bacon chipotle on the right were 530 yen including tax.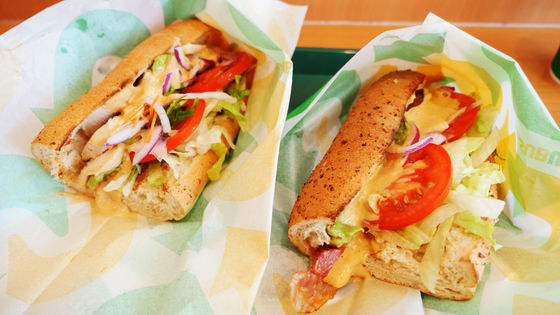 Sandwich is about the same size as the iPhone 7.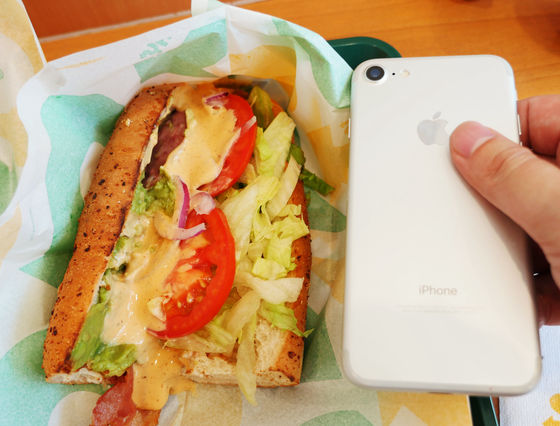 I will eat it from avocado chicken tipotle immediately. A combination of the clerk recommended avocado chicken chipotre was "baked bread with honeysorts", vegetables were all five kinds of "lettuce" "tomato" "peppers" "red onions" "carrots".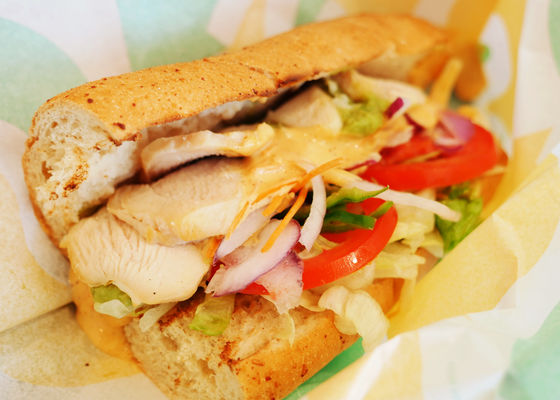 When I extended the sandwich, in addition to the topping vegetables, roast chicken and green paste avocado were sandwiched, and these were skin-colored Chipotle South West Sauce applied.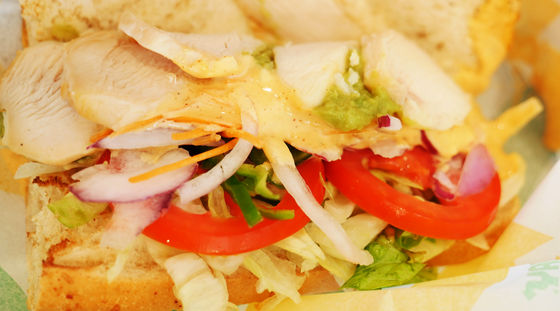 When you eat, you can feel the taste of vegetables, avocado, chicken and the taste with richness and richness peculiar to Chipotle South West Sauce, and these compatibility is outstanding. The impression that I ate the first bite was feeling refreshing like eating with a fresh salad with roast chicken in a sandwich, but the impression changes at once from the moment. As I finished eating a bite, the spicy spirit gradually spreads throughout my mouth, and eventually it turns into a strong spicy enough to make my tongue bangle. Though it is not as hot as sweating, obviously a strong spirit will strike, so care must be taken for people who are not good at hot things.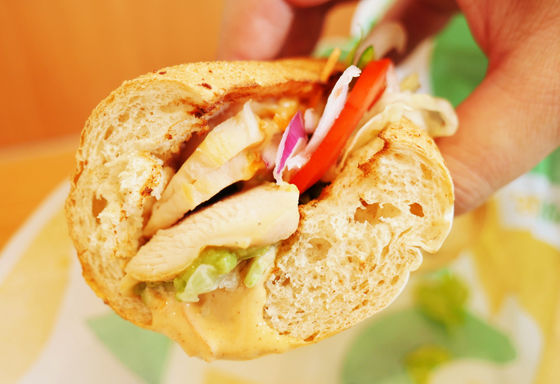 Next, I will eat avocado bacon chipotle. The combination of avocado bacon chipotre recommended by a clerk was "three baked breads with honey oats", and three kinds of toppings of vegetables "red onion", "tomato" and "lettuce".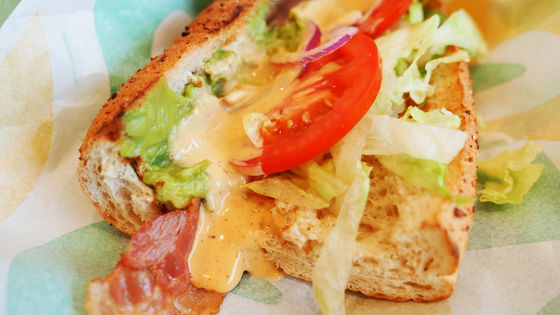 Apart from topping vegetables, avocado bacon chipotle has a paste of green avocado in addition to smoked bacon which protrudes from the following image pan.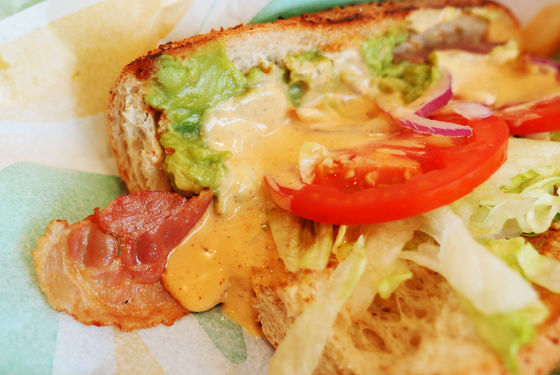 Semi-dry sausage smoked with cherry chips was sandwiched.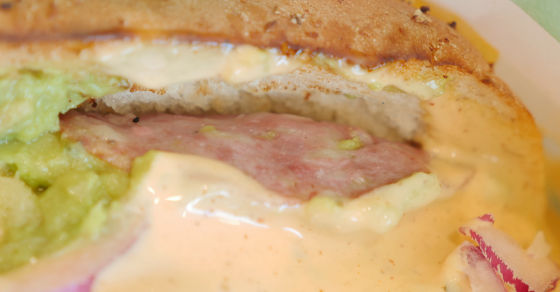 When I try to eat it, unlike the previous chicken, smoked bacon and semi-dry sausage are sprinkled with spices, so you can feel a more fragrant flavor. On the aspect of eating, the avocado chicken tipotle with chicken crunch has a minute, but in terms of being able to feel the sandwich meat flavor and Chipotle South West Sauce flavor and spicy more avocado bacon chipotle It was an impression.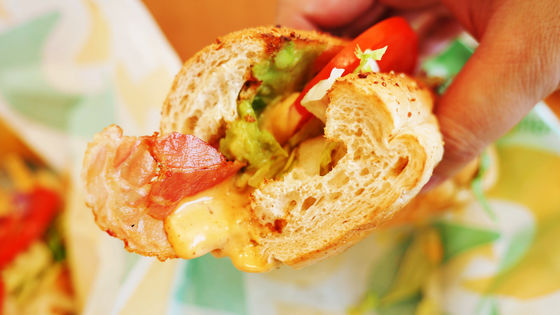 "Avocado Chicken Chipotle" and "Avocado Bacon Chipotle" are on sale for a limited time from August 29, 2018 to October 9, 2018.